For companies developing innovative new drug therapies, the process of preparing, organizing and submitting applications for regulatory approval is already lengthy and complex.
An additional hurdle was recently added when the U.S. Food and Drug Administration (FDA) announced a new mandate requiring submissions to be in compliance with the electronic Common Technical Document (eCTD) format. While the mandate may help streamline the regulatory review and approval process over the long term, in the near term this mandate will create significant challenges for drug developers that have not yet adopted the electronic standards. Here, Gina Ross and Greg Onyszchuk from the Regulatory Sciences group of Cardinal Health Specialty Solutions discuss what drug companies need to know as they prepare for this transition.
Q. What are the electronic Common Technical Document (eCTD) requirements and why are they important for biopharma manufacturers?
A. The eCTD requirements are a set of international specifications for organizing, structuring and submitting dossiers to regulatory health authorities, such as the FDA, in an electronic format. They apply to many of the common types of regulatory dossiers including Investigational New Drug (IND) applications, New Drug Applications (NDAs) and Biologic License Applications (BLAs). Although the eCTD format has been in existence for nearly 10 years, it has recently become a focal point in the industry because the FDA issued a mandate stating that all NDAs and BLAs must be submitted in eCTD format by May 2017, and all commercial INDs must be in eCTD by May 2018.
For those drug developers (sponsors) that were early adopters of the eCTD format, the mandate may be inconsequential. But those companies that currently submit dossiers in paper (or those with an active dossier that was previously submitted in paper), now have a hard deadline by which they must reorganize their preparation of regulatory data and materials, and restructure the process of compiling and submitting dossiers to the FDA. This will likely require a significant investment in new systems, processes and talent.
Q. What are some of the key differences between developing a dossier in the eCTD format and paper submissions?
A. It is important to understand that eCTD is not simply an electronic version of a paper dossier –it is a different way of thinking about how information is organized and presented. In the eCTD format, the four major types of dossier content – clinical information, nonclinical information, chemistry and manufacturing information, and labeling and administrative information – must be organized in a very specific way. For example, drug substance chemistry and manufacturing information must be separated from clinical and nonclinical product information, and within those subcategories, information must be divided into a series of 20-30 smaller component documents that follow a particular order.  This requires thoroughness and accuracy in the planning and preparation of clinical study data and other information that will be included in the dossier.
Another difference is that the eCTD format enables the sponsor to tell its product's story more concisely and efficiently through the use of hyperlinks and bookmarks. As an example, a hard-copy clinical study report, with its various components and data, could be as long as 20,000 pages and some content would repeat throughout the report. In eCTD format, the clinical summary may be considerably more succinct, with hyperlinks used to reference the more granular clinical data in the appendices.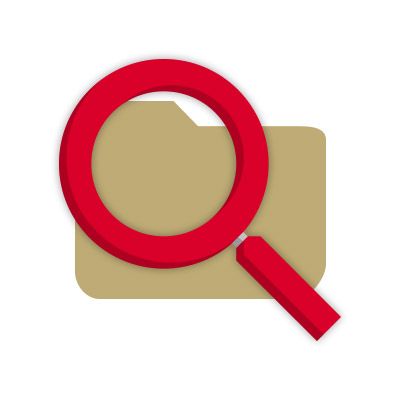 Streamline the path to approval and market access with actionable regulatory insights.
Q. What's the first step biopharma companies should take to prepare for the transition from paper to eCTD?
A. One of the first things a sponsor needs to do is evaluate the timing of upcoming submissions and determine how they align with the eCTD requirements. It's important to remember that even if a sponsor expects to submit an initial application before the deadline, subsequent submissions for the same product may occur after the eCTD requirement goes into effect, so much of the content may need to be in eCTD format regardless. 
Another early step relates to clinical study reports, many of which may be outsourced to clinical research organizations (CROs).  It is vital to ensure that the CROs providing those studies are going to develop the clinical study reports electronically and in compliance with the eCTD specifications. If they don't, there could be a tremendous amount of work to do after the fact.
Finally, sponsors need to determine if they are going to publish the dossiers internally or outsource the submission preparation to an external partner. The key considerations for this decision are costs (outsourcing costs vs. costs of investing in an internal system and team) and the potential risks to technology, operations and quality.
Q. If a biopharma company plans to manage eCTD submissions internally, what will be required?
A. There are three key components to consider if a sponsor is going to manage their regulatory submissions internally – technology, talent and processes. The technology investment is significant. Not only do sponsors need to identify and purchase publishing hardware and software with the capacity to support the number of applications the company expects to submit and/or maintain, they also need to plan for the time and expense associated with  vendor selection, installation and FDA validation. New talent may be needed to operate the system and to produce output that will be acceptable to the FDA. In addition, the authors, scientists, nonclinical and chemistry and manufacturing experts will need training on how eCTD works and on best practices for writing documents in the eCTD format. Internal document authoring and preparation processes need to be adjusted for the electronic format.
A sponsor that wishes to publish internally should assume they will need 18 – 24 months to perform their internal assessments, obtain bids and quotations and complete the system budgeting, evaluation, selection, implementation and validation processes.  Thus, to be ready for May 2017, the company should be under way now with their transition to eCTD.
Q. What are the key considerations if a biopharma sponsor plans to outsource their eCTD submissions?
A. The most important considerations when selecting an external partner are experience, quality and responsiveness. Specifically, drug companies should assess the number of regulatory applications the partner has successfully published and submitted, and the extent to which the eCTD dossiers they have submitted have been accepted without any errors or technical issues. It is also important to consider if the partner has the bandwidth to not only support the sponsor's initial application, but also the countless number of amendments and post-approval maintenance submissions that may need to be completed and submitted over the life of the product.
A partnership with a regulatory publishing service provider is typically a long-term relationship, particularly if a sponsor is developing more than one product. So it is advisable for a sponsor to take the time to thoroughly research and interview potential suppliers before making a commitment.
Note: Gina Ross and Greg Onyszchuk are managing directors and part of the executive leadership team for Cardinal Health Regulatory Sciences, which has 40 years of experience in scientific and regulatory consulting and regulatory submission operations, including extensive experience with submissions in eCTD format. Learn more about our regulatory publishing services.