The MYNX ACE® device is the latest addition to the MYNX® product family. Combining the reliability of an easy to use deployment system with the security of mechanical closure and safety of an extravascular sealant, the MYNX ACE® device provides closure you can count on. 
The GRIP™ sealant securely adheres to the arteriotomy and dissolves within 30 days, leaving nothing permanently behind but a healed artery. All MYNX® devices achieve hemostasis without cinching, clamping or suturing, helping to provide a gentle closure for the patient.
Reliable closure as easy as 1, 2, 3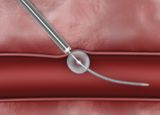 Position the device with a semi-compliant balloon to gain temporary hemostasis.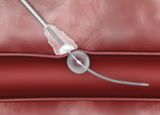 Place the sealant gently with no cinching, sutures or metal implants.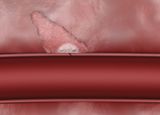 Remove the device and leave nothing behind but a healed artery. The sealant resorbs within 30 days.