Limited Lifetime Warranty

This Cardinal Health® product is warranted to be free of defects in materials and workmanship for the life of the product. In the event a defect covered by this warranty is found, this product will either be repaired or replaced at our discretion. This warranty does not cover product failure due to owner misuse or negligence, or normal wear and tear. This warranty does not extend to non-durable components, such as rubber accessories, seats, feet and grips, which are subject to normal wear and tear and need periodic replacement. This warranty is subject to change at any time without notice. If you have a question regarding Cardinal Health® products or this warranty, please contact an authorized Cardinal Health dealer or by calling 1.877.CARDINAL (1.877.227.3462).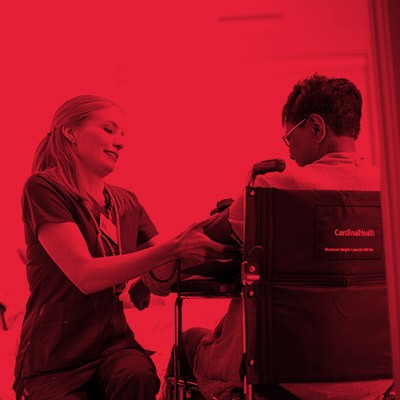 People. Best practices. Products. Healthcare.
The healthcare landscape is always changing. Now you have Connect – a monthly newsletter from Cardinal Health that connects people, best practices, and medical products throughout the healthcare industry.