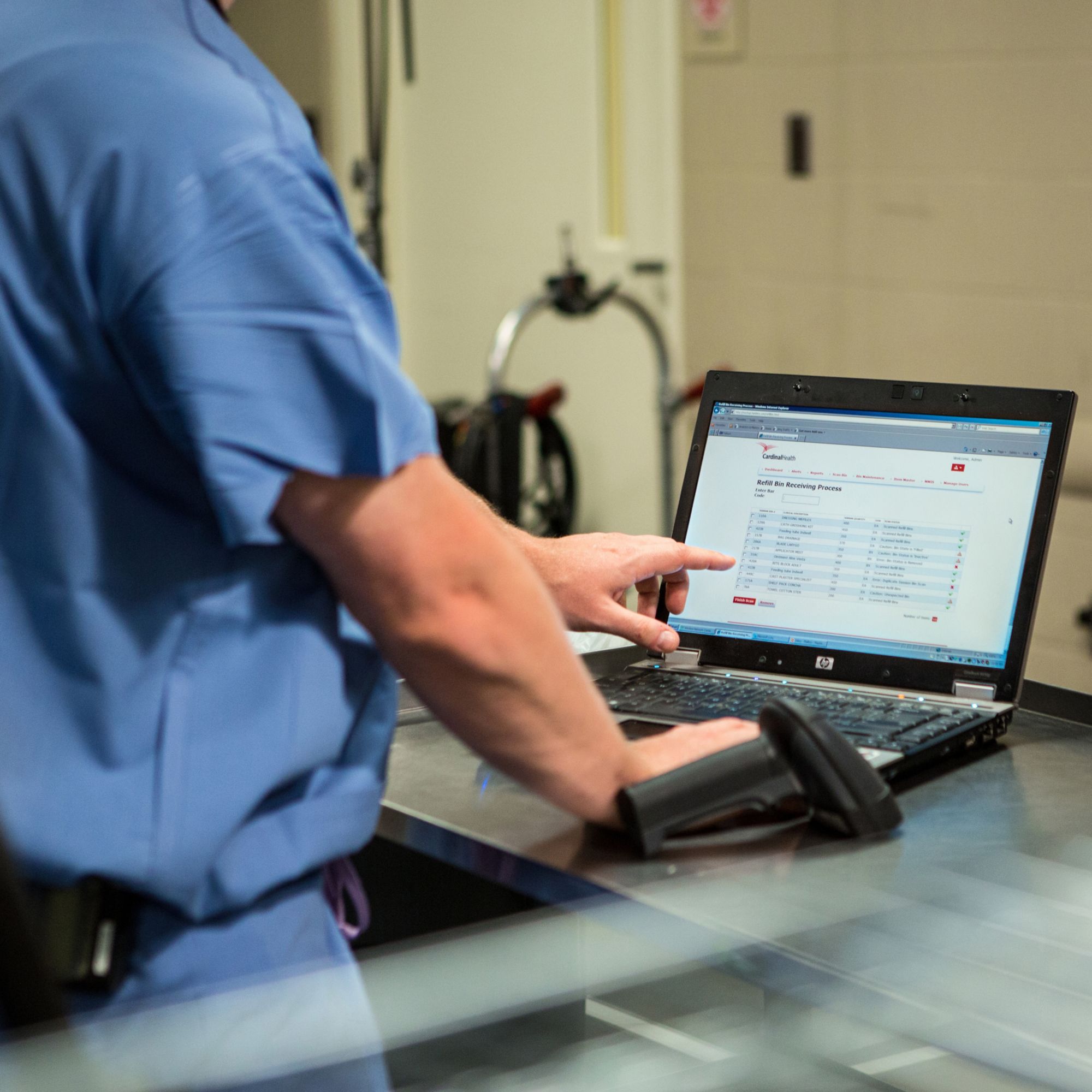 Beginning to Bedside Patient Safety Solution
The Beginning to Bedside Patient Safety Solution integrates with nuclear medicine department's electronic health record (EHR) systems and utilizes barcode technology to help improve productivity, data accuracy and patient safety.
Integration drives power and value
When implemented it can help you:
Reduce order entry and dose administration errors
Protect your facility's reputation in their consumer-driven healthcare environment
Increase productivity by reducing duplicate data entry and extra steps
The solution includes:
Syntrac™ Integration Tools with HL7 integration
Isotrac, our barcode-driven pharmacy management and mobile delivery system
Safetrac™ Barcoding System which enables radiopharmaceuticals to be scanned and verified against the patient's medication administration record (MAR) at the time of administration
Nationally, preventable medication errors occur in 3.8 million inpatient admissions and 3.3 million outpatient visits each year. 1, 2
Medication errors in radiology are 7x more likely to cause patient harm compared to errors in other settings.6
The average cost per medication administration error (MAE) is $2,901. Three out of 100 radiologic service doses administered results in an MAE. 1,2,3,4,5
Barcode medication administration in healthcare systems increased from 21 percent in 2007 to 75 percent in 2014. 7
Integrating success
The power of technology to help improve the practice of radiopharmaceutical tracking in nuclear medicine.
Value delivered in phases
Radiopharmaceutical tracking solutions in nuclear medicine are available in phases beginning with barcode adoption, department management system and completing the solution with HL7 integration.
Contact us to be connected with your local sales consultant or pharmacist.
Citations
1 Massachusetts Technology Collaborative (MTC) and NEHI, 2008. Saving Lives, Saving Money: The Imperative for CPOE in Massachusetts. Updated to 2008 figures. Cambridge, MA: NEHI, 2008. Available at http://www.nehi.net/writable/publication_files/file/cpoe20808_final.pdf. Last accessed November 2010.
2 Center of Information Technology Leadership (CITL), The Value of Computerized Provider Order Entry in Ambulatory Settings. Updated to 2007 figures. Available at http://www.partners.org/cird/pdfs/CITL_ACPOE_Full.pdf. Last accessed November 2010.
3 Massachusetts Technology Collaborative (MTC) and New England Healthcare Institute (NEHI).
4 Center of Information Technology Leadership (CITL).
5 Burton MM, Hope C, Murray MD, et al., The cost of adverse drug events in ambulatory care. AMIA Annu Symp Proc, 2007:90-93. Updated to 2007 figures.
6 Santell JP, Hicks RW, Cousins DD. MEDMARX® data report: a chartbook of 2000-2004 findings from intensive care units and radiologic services. Rockville (MD): USP Center for the Advancement of Patient Safety; 2006.
7 State of Pharmacy Automation (August, 2014) Retrieved May 2015 from: www.pppmag.com/info