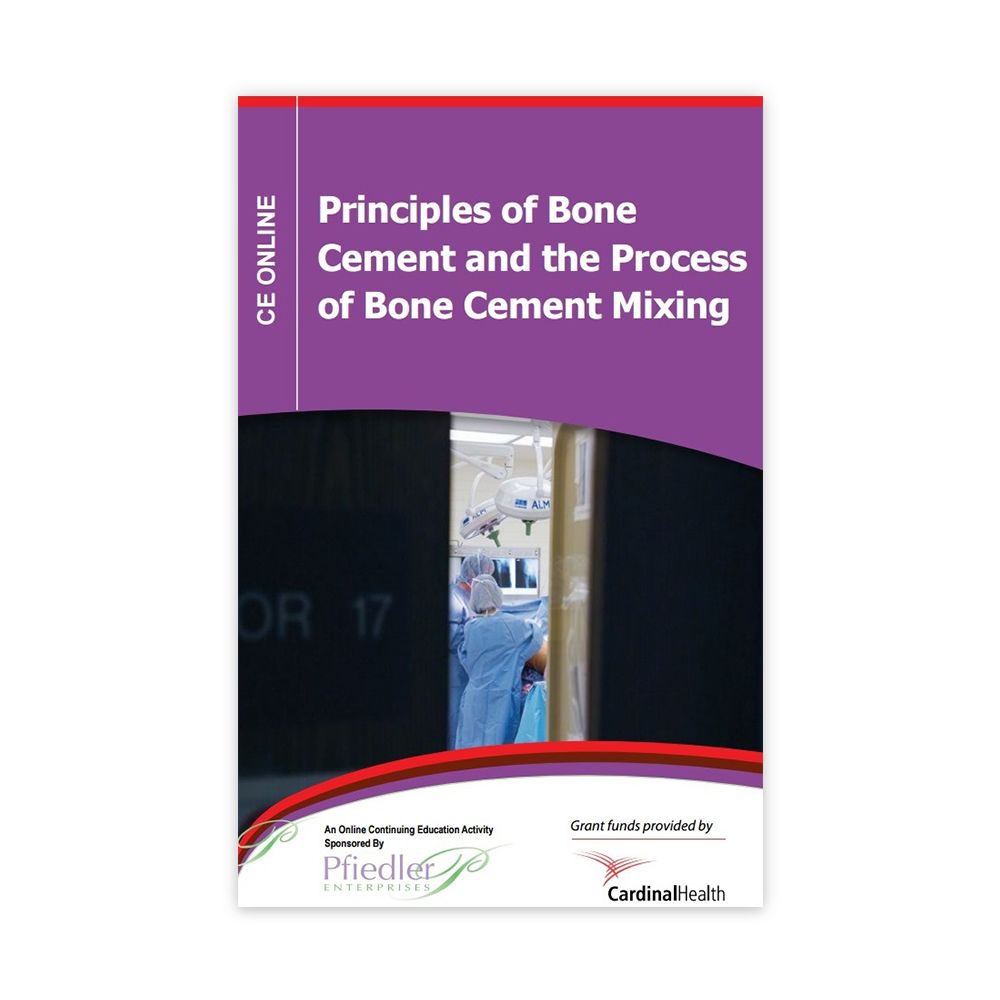 Principles of bone cement and the process of bone cement mixing
Overview
For the past 50 years, polymethylmethacrylate (PMMA) bone cements have been widely used as the anchoring/grouting agent in total joint replacements of the hip, knee, ankle, elbow, and shoulder. Good quality cement is essential for long-term implant survival and the role of the perioperative nurse in preparing that cement is vitally important. Strict adherence to good cement mixing and application techniques is a key factor in reducing the rate of loosening and also in increasing the long-term survival of the prosthesis
The purpose of this continuing education activity is to provide a review of key concepts regarding composition, properties, and types of bone cements and factors that affect bone cement polymerization. The evolution of mixing and application techniques also will be described. The activity concludes with a discussion of potential hazards posed by bone cement and safety considerations for patients and members of the surgical team.
Objectives
Upon completion of this continuing education activity, the participant should be able to:
Review the components of bone cement.

Describe the types of bone cement available today.

Outline the history of bone cement mixing systems.

Differentiate the various bone cement mixing systems and application techniques.

Identify the safety issues related to the use of bone cement in the perioperative
Content shown provided by Pfiedler Enterprises. Full references are available within the CE program, accessible via the link above.