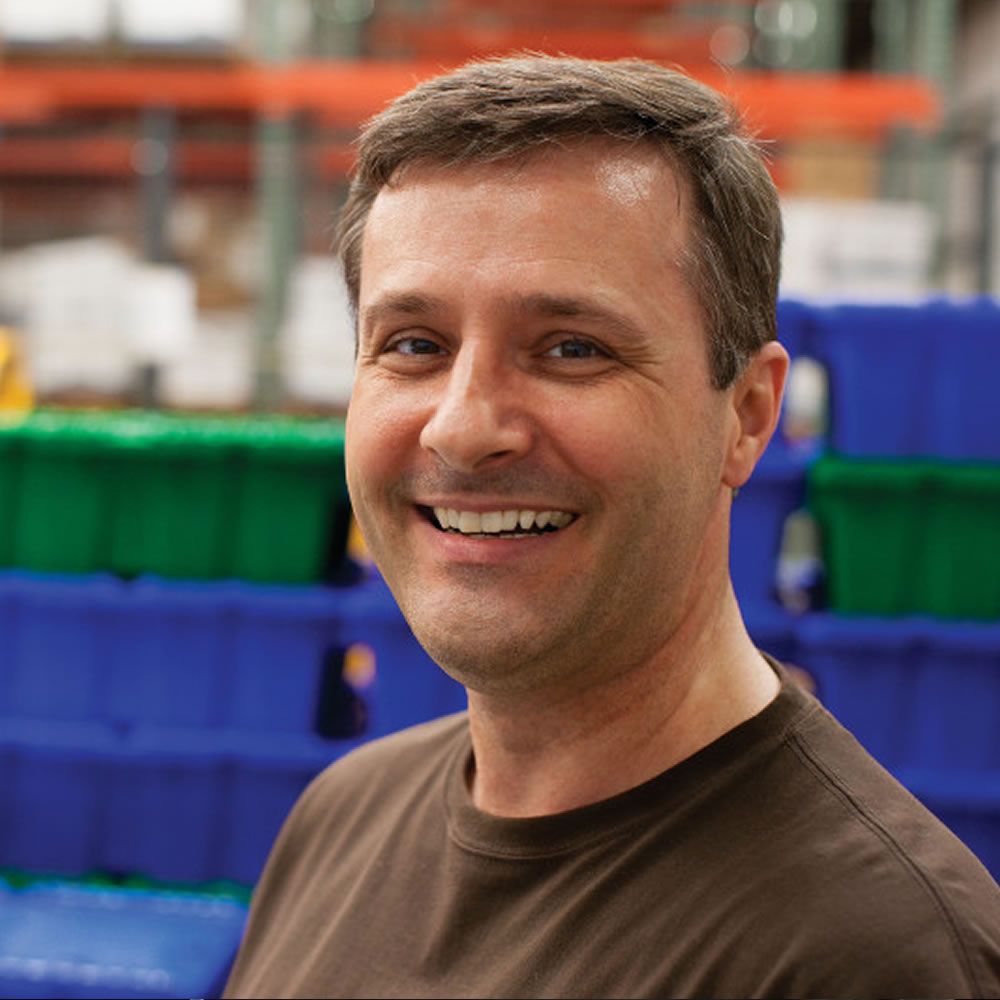 Medical Supply Distribution
Cardinal Health is an expert in medical supply distribution. For more than 40 years, we've provided bulk delivery of medical supply products to healthcare facilities that need them—on time, every time.
Day in and day out, healthcare professionals use a wide range of supplies for patient care. That's why hospitals, surgery centers and other facilities depend on Cardinal Health and our distribution services for delivering medical supply inventory when and where it's needed.
Wholesale distribution of healthcare products is at the heart of Cardinal Health—it's the foundation of our business. We take great pride in having a global presence in healthcare distribution. We achieve this by putting our customers' needs first. Our logistics management processes help customers lower costs and reduce complexity while increasing visibility in their own supply chains. And our people work tirelessly to ensure our delivery process is accurate, on time and responsive to specific requirements.
Proven Expertise
We know the medical supply distribution business inside and out. It's the result of decades of industry leadership and innovation. Our infrastructure is large and well-supported by dozens of warehouses, delivery trucks and supplier relationships. But even more impressive are the people behind the deliveries.
Passionate support
Beyond the medical supply inventories, fleets and analytics are our more than 30,000 employees who go above and beyond each and every day. They share a mission to get the bulk distribution job done right, no matter what challenges they may face. Because they know there's a child, a grandparent or a best friend depending on the medical supply products we deliver.
Every week, we hear stories about our employees going above and beyond to get medical supply products where they're needed most, in every corner of the country. Here are just a few recent examples of their unwavering commitment to customer service:
 Green Bay, Wisc.:  After a pipe burst and patients were evacuated from a local hospital, inventory levels were left in disarray. As patients were brought back to the facility, products were borrowed from sister facilities—but sterilization supplies remained in dangerously short supply. A call to the emergency line on Saturday night set a dedicated Cardinal Health team into action. Supervisor Timothy Hayes handpicked the necessary products, contacted emergency transport services and arranged for pickup and delivery. The products arrived at the hospital by 2:30 a.m., well in time to serve the returning patients.


 Birmingham, Ala.:  When the region was hit by a snowstorm, the local Lead Driver worked a double shift, covering for drivers who simply couldn't get to their trucks. At the end of a very long workday, his own route home was blocked by a fallen tree. After hiking a mile to his house and sleeping a few hours, he hiked back to his vehicle and returned for his next shift, right on time, ready to go. "I could give this employee a hundred dollar bill and tell him to do a really bad job and he wouldn't be able to do it," says his supervisor. "He brings this type of focus and intensity to his work every day."


 Chicago, Ill.:  When a senior operations leader learned a truck broke down after a Saturday morning delivery in Chicago, he sprang into action. With two time-sensitive deliveries remaining, and limited weekend resources available, he didn't have the patience to wait for a repair truck. So he left his home, drove his own vehicle to the stranded driver and returned him to the distribution center so he could resume service with another vehicle. The supplies arrived on time with no customer impact.