Engaging medical writing experts early in the development process can help you avoid delays and accelerate approval.
The medical writers at Cardinal Health Specialty Solutions summarize data into concise and accurate reports in formats that comply with regulatory agency requirements and client expectations. We author all types of regulatory documents, including clinical summary documents, clinical study reports and patient narratives.
Regulatory dossier authoring services
Our services can be used from the earliest stages of development to approval and post-approval, ensuring the success of your product throughout the entire lifecycle.
Investigational New Drug (IND) applications
Clinical study reports (CSRs)
Patient narratives
Study protocols and amendments
Pediatric study plans (PSPs)
Risk management plans (RMPs)
Manuscripts
Investigator's brochures
Safety reports (Development Safety Update Report [DSUR] and IND annual reports)
Meeting information packages for regulatory agency meetings
New Drug Applications (NDAs)
Biologics Licensing Applications (BLAs)
Marketing Authorization Applications (MAAs)
Common Technical Documents (CTDs)
Integrated Summary of Safety and Integrated Summary of Efficacy (ISS/ISE) sections
Safety reports (120-day safety updates and Periodic Safety Update Reports [PSURs])
Responses to questions (RTQs) from regulatory agencies 
Unsurpassed experience
Our medical writing team has clinical and scientific expertise in all major therapeutic areas and all stages of development. Our medical writers average more than 15 years of experience and possess scientific degrees, including PhD, PharmD, MS, MPH, RPh and RN.
Strategy and success
We collaborate with cross-functional teams across our organization and our client's organization, including clinical; nonclinical; chemistry, manufacturing and controls; biostatistics; pharmacokinetics; document management and publishing, to prepare regulatory documents in an electronic-submission-ready format.
Our services are designed to meet the needs of all companies from small virtual biotechnology companies to large global biopharmaceutical companies. We also work with all product types, including small molecules, biologics and biosimilars.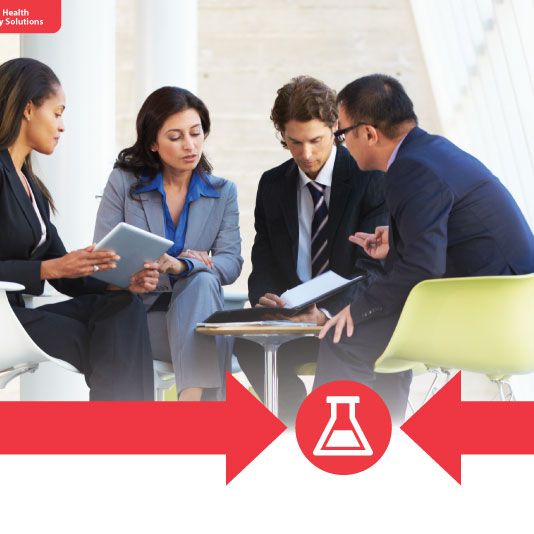 Case Study: A Strategic Partnership Leads to Successful Outcomes
How Cardinal Health built a powerful partnership with a leading biopharmaceutical company.