Cardinal Health Specialty Solutions provides the only network of distribution facilities that are fully redundant with people, systems and processes.  Our secure warehouses are managed by a Tier 1 validated Warehouse Management System and are equipped to store ambient, refrigerated, frozen and controlled drugs. We can also store your promotional and marketing materials. 
Warehouse operations
We deliver end-to-end distribution services that are flexible and scalable to fit your channel strategies, including:
Traditional 3PL services to wholesalers and specialty distributors
Direct distribution to physicians, specialty pharmacies and hospitals
Samples distribution to manufacturer reps and direct to physicians (or direct-to-physician)
Free drug distribution for expanded access, clinical trial transition, patient assistance programs, rapid therapy initiation and bridge programs
The backbone of our distribution services is the Elite Distribution Management System – an enterprise resource planning system that utilizes radio frequency identification (RFID) technology, allowing distribution center management to plan picking activity before inventory is allocated to each order. We are licensed to distribute in all 50 states, the District of Columbia, Puerto Rico and some foreign countries. 
Customer service
We know that a big part of our job is helping manufacturers to continue to build a strong bond with their customers. Our personable staff provides customer service that is second-to-none, exceeding customers' expectations and helping manufacturers make a great name for themselves.
Dedicated customer service and operations teams are jointly located at both the LaVergne, TN and Lewisville, TX operations centers to support both traditional pharmaceutical 3PL and direct distribution programs.  This enables our teams on both sides of the customer to meet in person, provide unparalleled support and deliver business continuity should one location be impacted by an unexpected occurrence such as hazardous weather.
LaVergne, TN
Lewisville, TX
Reno, NV
285,000 sq. ft
Ambient, refrigerated and controlled product
125,000 sq. ft.
Designed for high volume, small parcel shipments
FDA-licensed relabler
88,000 sq. ft.
Fast West Coast coverage 
Quality assurance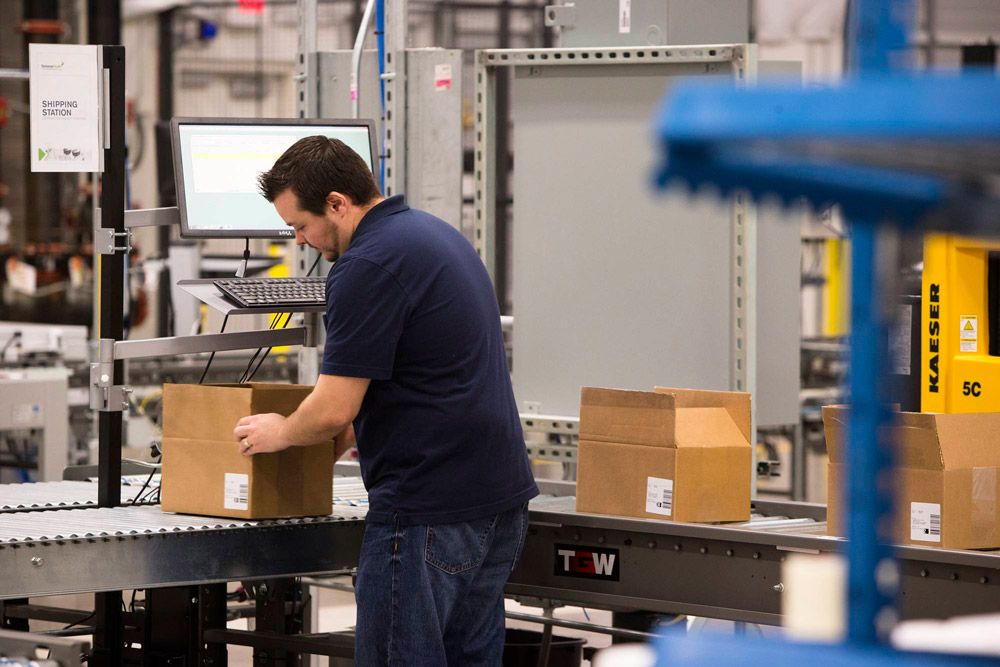 The nation's only pharmaceutical-dedicatednetwork covering 70% of all trade  volume shipped
Pharmaceutical standards change at a breakneck pace, and our experienced team has a deep understanding of the regulatory landscape.  Our dedicated Quality Assurance/Regulatory Affairs team ensures these facilities, as well as all aspects of operations, remain current and in full compliance with all regulatory bodies. These standards include:
Current Good Manufacturing Practices (cGMP)
Prescription Drug Marketing Act (PDMA) compliant facilities
Verified and Accredited Wholesale Distributor (VAWD)
Registered by the DEA to distribute controlled substances (CII – V)
Certified as a Cargo Screening Facility by the Transportation Safety Administration (TSA)
SSAE16
ISO 9001 Certified
FDA licensed re-labeler
FDA validated systems