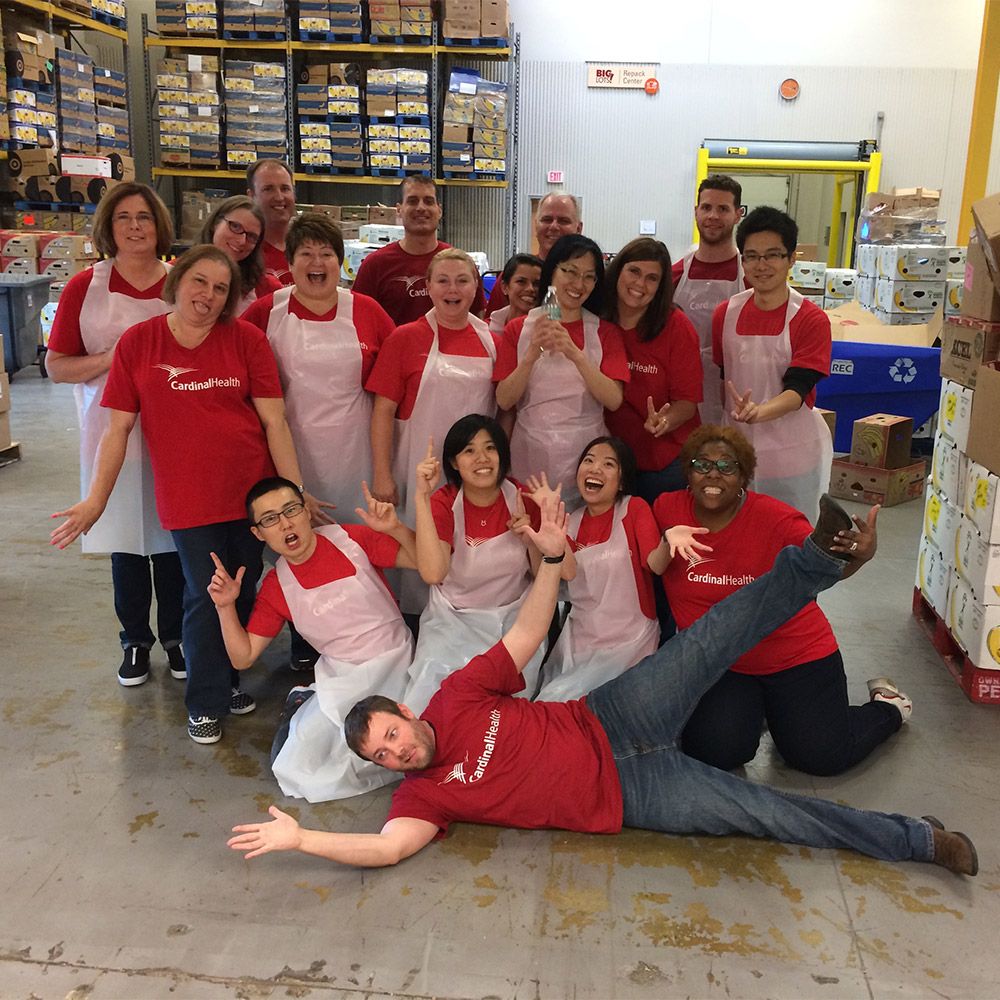 Employee Involvement
Cardinal Health employees are all in for good, not just one day a year but every single day!
Our employees give and volunteer all year long.
Our employees are deeply involved in strengthening their communities through volunteerism. They serve on the boards of nonprofit organizations, donate resources and raise money to find cures for cancer, heart disease, diabetes, Alzheimer's and MS. Our employees donate to food banks and support our veterans. We encourage employees to volunteer for causes that they're most passionate about—and they do: More than 70 percent of our employees report being actively involved in volunteering in the communities where they live and work. And, through personal contributions of dollars, Foundation matches and grants, our employees have generated more than $18 million for their communities since 2008.