By leveraging Employee Resource Groups, Cardinal Health strives to mirror the marketplace in which we serve.
At Cardinal Health, we recognize the differences our employees bring to the workplace, and we leverage their unique contributions, ideas and perspectives to create an inclusive work environment. Employee Resource Groups (ERGs) are a vital resource for both our business and our workforce. ERGs provide our employees a place where likeminded individuals who share interests, passions, and a common bond or background, can come together to offer support  and encouragement.
These ERGs also contribute essential business insights into our customer populations and the changing demographics of the marketplace. In both ways, ERGs make Cardinal Health a better place by providing an excellent platform to understand the professional, personal and business goals of our diverse workforce, while utilizing their insights to facilitate a way to better serve our customers.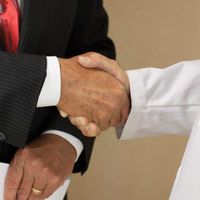 Inside and outside our walls…
An inclusive business environment and a diverse supplier base foster collaboration that leads to innovative solutions, adds jobs and strengthens local economies.