For those tasked with navigating the complexities of healthcare, Cardinal Health brings scaled solutions that help our customers thrive in a changing world.
We help pharmacies, hospitals and ambulatory surgery centers, clinical laboratories and physician offices focus on patient care while reducing costs, enhancing efficiency and improving quality. We operate the nation's largest network of radiopharmacies. Cardinal Health provides medical products and services to many of America's most prestigious medical institutions. In fact, most U.S. hospitals use our products and services to provide care for their patients. And, now we're making this same quality and exacting standards of performance available to patients through products that help provide affordable healthcare at home.
We apply our nearly 100 years of experience and expertise to reduce the total cost of healthcare and to improve the lives of patients. Our scale and experience lead to solutions across the entire continuum—not just at certain points but from start to finish; not only today but well into the future. We're accountable for our results and unrivaled in our scope. In short, we're Essential to Care™.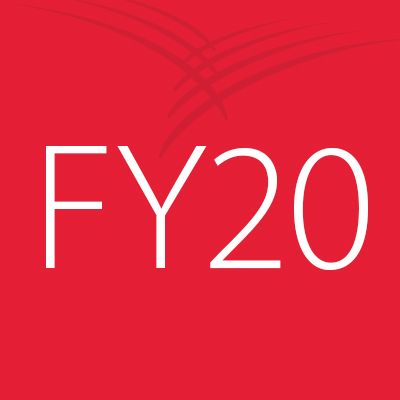 Fiscal 2020 Annual Report
In fiscal 2020, we delivered on our commitments and continued to execute on our long-term strategic priorities, all as we adapted our operations to address the unique challenges presented by COVID-19.
We believe an inclusive environment and diverse supplier base foster collaboration that leads to innovative solutions, adds jobs and strengthens local economies.
Cardinal Health at-Home Solutions is a market-leading medical supplies provider, with complementary businesses, serving people with conditions in the United States.