13,000
Health care professionals

3+ million
Customers in-the-home per year

12,000
Commercial customers
We are a market-leading medical supplies provider, with complementary businesses, serving people with conditions in the United States. Our two businesses include: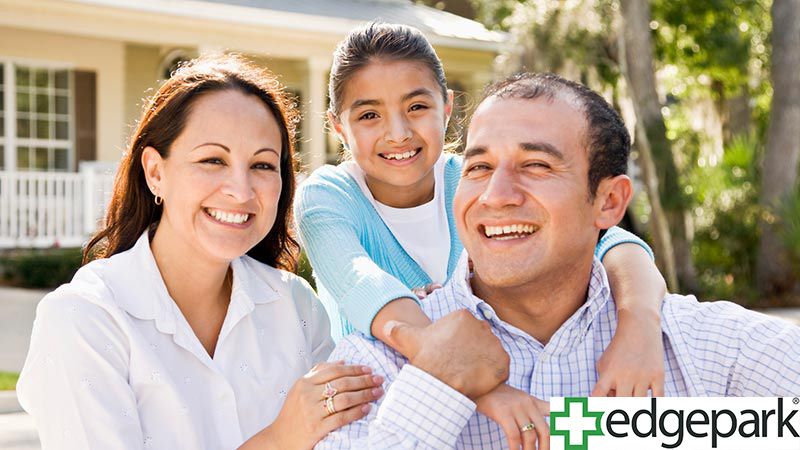 Edgepark®
Edgepark works with 13,000+ health care professionals to make it easy for consumers to choose and receive the supplies needed to live their best life. We help keep life simple: from product awareness and order status, to insurance coverage details, we are advocates through the complexities of healthcare.

 
Differentiators
Customers
Delivery
We maintain high service level standards to help ensure a seamless experience.
We provide a wide variety of products across both owned and national brands. 
We are committed to providing solutions and services that make it easy to choose and receive supplies.
We work to help you understand your benefits and simplify the process: prescription, insurance, delivery, re-order.
Consumers (patients)
Health Plans
Healthcare Professionals (HCP)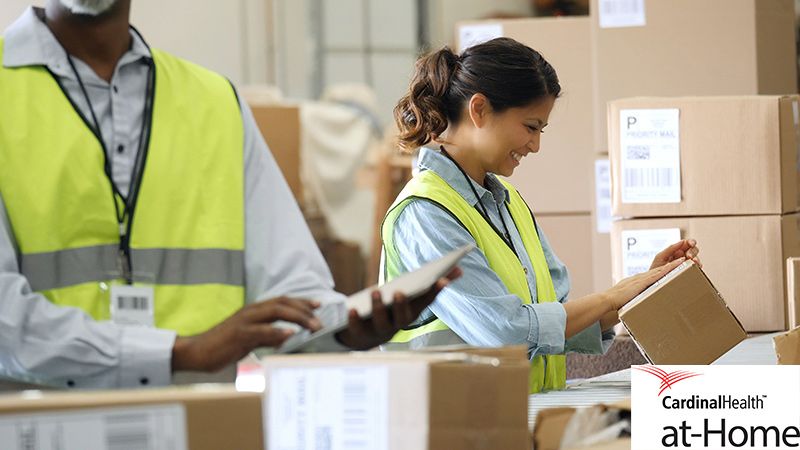 Cardinal Health™ at-Home
Cardinal Health at-Home is the leading provider of medical supplies direct to the home. We serve 12,000+ commercial customers as their trusted partner in the delivery of home medical supplies to their customers. We are committed to helping lower operational costs; improve efficiencies; and increase profitability. We do this so customers can continue to focus on what is most important: providing products and services to customers-in-the-home.
Differentiators
Customers
Delivery
We are known for our best-in-class distribution services, specializing in patient home delivery.
We provide an extensive portfolio of products –
owned and national brand – to meet all the needs
of your customers.
We are committed to helping you grow your business with solutions that to make it easy to choose and receive medical supplies.
Home Medical Equipment (HME) Providers
Home Health & Hospice Agencies (HHA)
Wholesale Distributors
---
Distribution centers serving customers in the home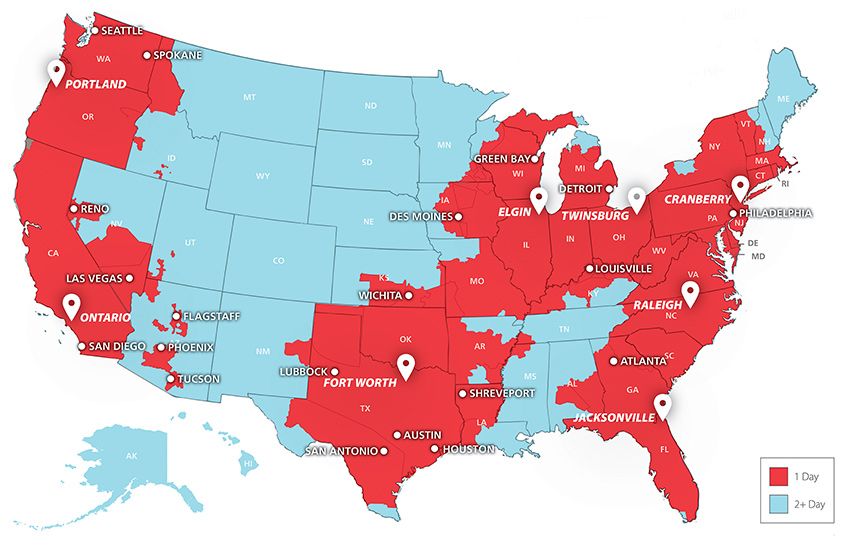 8 strategically located distribution centers
shipping 52,000 packages per day