Our process
At Fuse, we have developed a culture of curiosity and experimentation. We realize that in today's real-time environment, good ideas matter less and testable hypotheses matter more.
In order to successfully innovate, we focus on experimentation. Fuse realizes how important it is to listen to the voice of the customer to help guide our experimentation.
We start by exploring ideas and possibilities and end with piloting in order to prove the problem, prove the concept and prove the market—all three of which must be met in order to create a successful new product.
Design thinking at Fuse
Fuse has taken the traditional design thinking steps, built upon them and categorized them into: explore, experiment and pilot.
We don't think of our process as patient-centered design, but rather human-centered design. We see human-centered design and design thinking as concepts used as one idea at Fuse.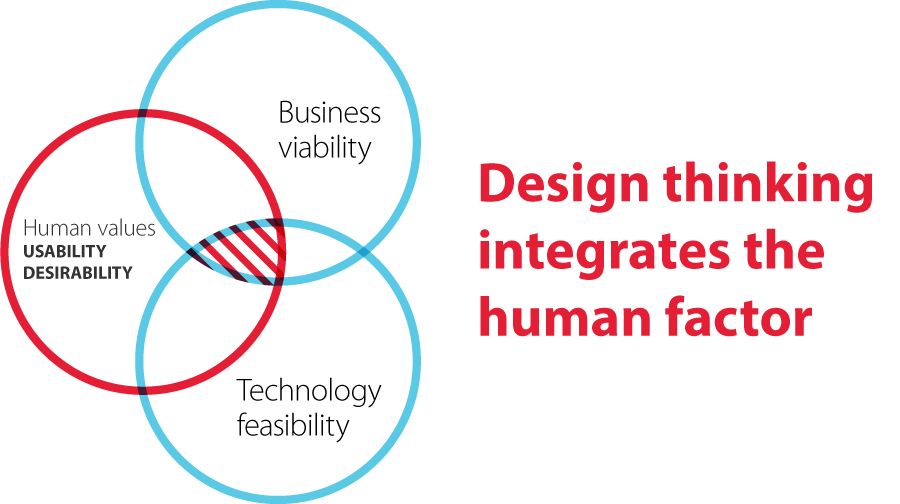 A series of divergent/convergent cycles to explore, experiment and reduce risk.
To get to root causes of the problem we ask 'why', and diverge to go wide to understand the problem, then converge on a specific problem.
Divergent thinking
Convergent thinking
Divergent thinking has us 'back up' to understand a problem – to talk with people who have that problem and get a sense of the whole landscape of their world so we can better understand the larger problem space.
Convergent thinking is used to identify the biggest problems in the problem space - how might we solve the problem and other problems that are identified. Is there a more fundamental piece to the biggest problem that we haven't identified?