Honesty and integrity lead the way
Our Values
We are tenacious in fulfilling our commitments to customers.
We are accountable for high performance and to each other.
We are inventive and adaptable.
We bring a sense of optimism, enthusiasm and competitive spirit to our work.
We are genuine, open, direct and respectful.
We can be trusted to do the right thing.
We are inclusive and work together with confidence and trust.
Our Leadership Essentials
Thinks and acts strategically.
Has enterprise-wide perspective.
Attracts, develops and retains talent.
Is aspirational and confident.
Is an influential leader.
Has personal courage and is resilient.
Is willing to roll up their sleeves.
Has a customer-centric focus with deep expertise.
Builds strong relationships, fosters teamwork and develops others.
Is a genuine leader who is focused on getting the right things done.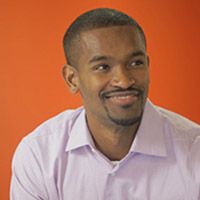 Meet Brent
Since the beginning of my career with Cardinal Health, I've had great leaders who have helped guide and mentor me. We have a culture where we strive for perfection and we're empowered to be innovative.

Brent, Sales Manager