Encourageing positive experiences, at work and at home
Cardinal Health supports all employees both at work and in the community. Our strong partnerships with many organizations provide education and resources to help you and your family live active lives.
Supporting Parents of Children with Autism
April is National Autism Awareness Month and our employees honor it by educating others on the autism spectrum and what it means for those of you who have a child with autism. In partnership with the Autism Speaks organization, we are providing education and resources for working parents to help support you and your families.
Shifting Perspectives
With our support, Dublin Arts Council (DAC) and The Down Syndrome Association of Central Ohio (DSACO) presented Shifting Perspectives: In the Community, a celebration of acceptance that captures the joy and wonder of what it is like to be human and living with Down syndrome. Through the medium of photography, artists create sensitive images of everyday life that challenge conventional attitudes and perceptions of identity and individuality.
Partnering with Purpose
Cardinal Health supports and participates with many local and national organizations to promote disability inclusion:
Direct Employers
VETS, U.S. Department of Labor
Wounded Warriors Project
ADA National Network
Autism Speaks
Ohio Industry Liaison Group
Ohio Business Leadership Network
Disaboom
Think Beyond the Label
COVA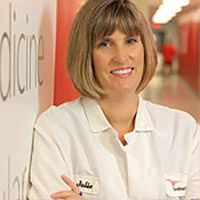 Meet Julie
What sets us apart? Diversity comes to mind. I enjoy the vast cultural and educational backgrounds of the people I work with. We're a family oriented group of people from many different backgrounds. This is a great place for a woman to work and the benefits are wonderful.

Julie, Nuclear Pharmacist