We're working to remove the barriers to your success
Cardinal Health believes in removing any barriers that may limit the success of employees with disabilities. To help your transition into the workplace, we've implemented the Disability Advocates Network (DAN) to create an environment that attracts, retains and leverages your talents. Disability Advocates Network is composed of over 100 employees and supports Cardinal Health by:
Educating Employees
DAN celebrates National Disability Awareness Month by hosting an Educational Fair for employees, a Lunch and Learn for managers and special events with noted speakers. DAN also sponsors a Mental Health Awareness Month Fair with exhibitors from the National Alliance on Mental Health, Mental Health America of Franklin County and Autism Speaks.
Increasing Manager Effectivness
In conjunction with the Northeast ADA Center at Cornell University, DAN was involved in the development and implementation of the Just-In-Time Toolkit for Cardinal Health managers, which includes tips, checklists and resources to help managers lead a disability-inclusive workforce.
Supporting Community-Based Activities
For the last two years, DAN has supported the Holiday Hope Gift Drive for patients at Twin Valley Behavioral Healthcare.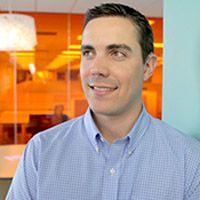 Meet David
I definitely know that the diversity of the employees we have here at Cardinal Health sets us apart from other companies. The best aspects of the environment are the teamwork we have fostered and the winning spirit that helps drive the business forward.

David, Product/Market Senior Specialist