Protect your hands with DECONTAMINATION Exam Gloves

Employee protection within Sterile Processing is crucial. Your employees are exposed to sharps, blood and bodily fluids on a daily basis. This exposure can lead to employee and patient infections. 
Cardinal Health™ has conducted extensive research to develop and provide a clinically acceptable DECONTAMINATION Exam glove which offers the protection your employees deserve.
View our video to learn more about the features and benefits of our DECONTAMINATION Exam Gloves.
Request a sample today.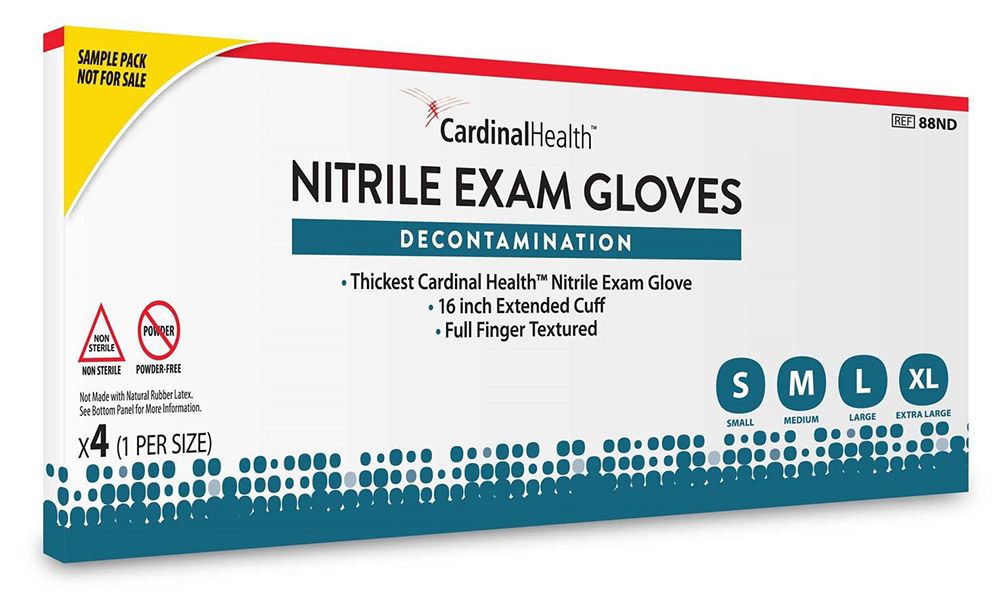 Request your sample
Each sample pack offers 1 glove per size (S-XL).