Are you interested in receiving a quote or accessing more product information?
Complete the form below with your contact information.
Cardinal Health™ fecal collection and transport
Cardinal Health has your back this pool season with new products covering your parasitology laboratory tests from collection to transport to concentration. Couple our fecal specimen line with early detection using Cardinal Health Crypto/Giardia Test to help keep the stool out of your local pools.
Cardinal Health™ Crypto Giardia Test Kit
Rapid immunoassay producing a qualitative result from specific antigens in aqueous extracts of human fecal specimens for Cryptosporidium parvum and Giardia lamblia.
Features/benefits
30 test count
100% specificity compared to microscopic examination
Eligible for dual reimbursement*
---
Cardinal Health™ Stool Collection Kit
Help your patients maintain their modesty and help improve sampling compliance rates.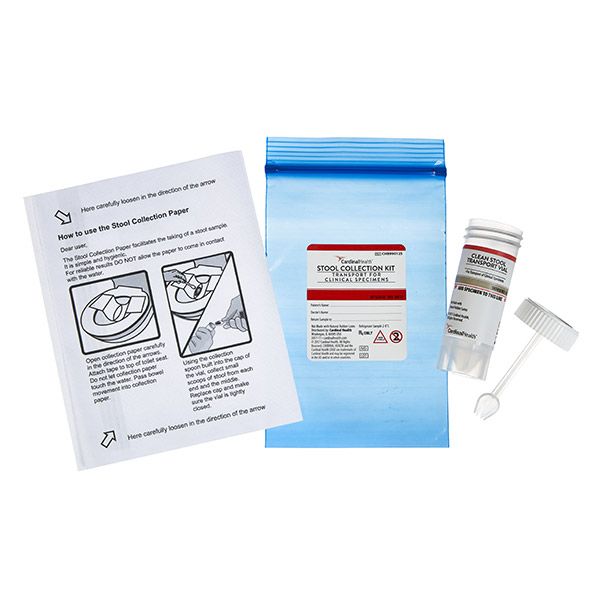 Features/benefits
Flushable paper sampling device
Clean vial with collection spoon
Opaque modesty return bag
---
Cardinal Health™ Stool Transport Vials
Full line options available for enteric pathogens and Ova and Parasite testing.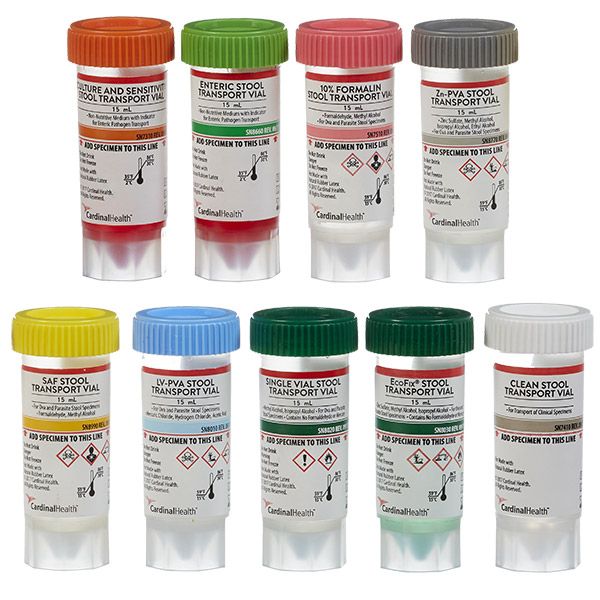 Features/benefits
Collection spoon built into vial
Color coded vial lids and labels to assist your patient and laboratory
Do all your testing with ecofriendly options such as Single Vial Stool Transport and EcoFix® Stool Transport Vial
Available in a custom kit which can include sampling device, transport bag, instructions and specimen return information
---
Cardinal Health™ Fecal Concentration Kit
Optimize your Cardinal Health solution with our fecal concentration system from Cardinal Health.
---
* According to the American Society for Microbiology at asm.org.