No room for error: reducing specimen mislabeling
Safe treatment is dependent on the correct diagnosis being assigned to the correct patient. Therefore, proper patient specimen handling, which includes labeling, is a crucial factor in ensuring accuracy. Patient label identification errors can have serious consequences—mislabeled or misinterpreted specimens can lead to incorrect diagnoses and incorrect treatment. It is critical that blocks and slides can be easily identified in a manner that is clear to everyone handling the material.
Where most errors occur in the histology workflow
Researchers examined the histology preparation processi and identified errors in each phase, with the highest number of errors occurring during labeling and releasing: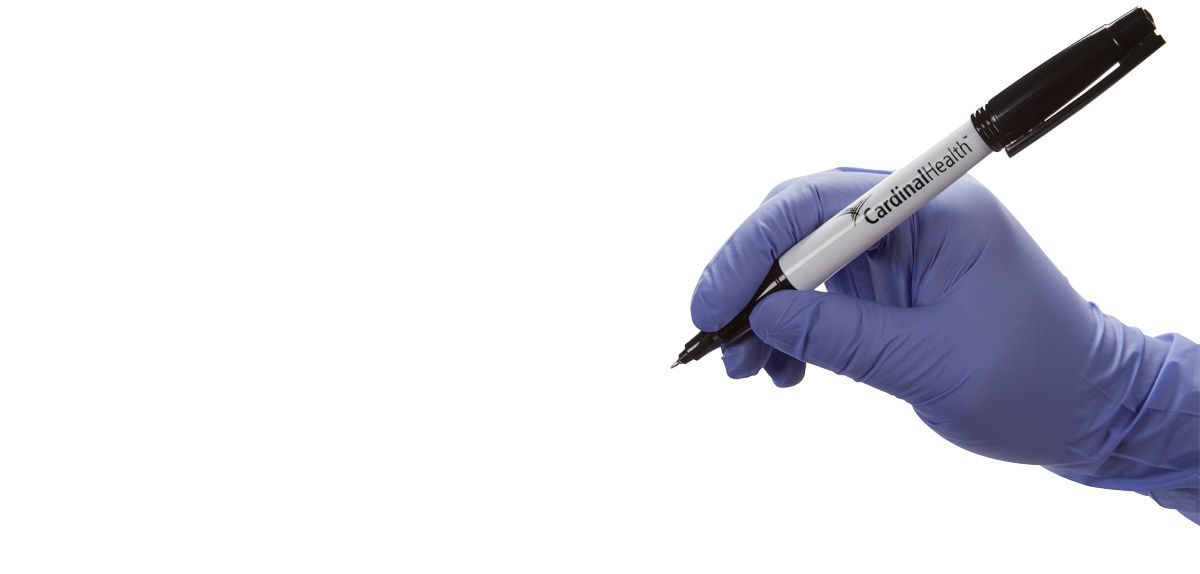 35% of errors
are made during the slide labeling and releasing phase of histology preparation
Labeling and releasing slides 35%
Gross dissecting 28%
Tissue cutting and slide mounting 23%
Accessioning 6.5%
Embedding 4.5%
Processing 1.5%
Coloring 1.5%
The majority of these labeling and releasing slide errors were associated with incorrect transcription of container identification on slides and labels at the time the slides were delivered. What was the root cause? As in so many cases, the answer is human error.

Lack of automation leads to error
Many labs lack automation in numerical identification, typing and numbering of slides and labels. Misinterpretation of handwriting is not only a danger to patient safety, but it can also lead to a lot of wasted time through rework and increased inspection points. One studyii found that the correction of mislabeled slides and blocks costs anywhere from one minute to several hours of time. Histotechnologists spent 452 minutes, or ~7.5 hours, per month correcting problematic slide and block labels during the baseline phase of the study.
Technology is helping reduce misidentification
Simplifying workflows, implementation of bar code technology and adoption of LIS generated just-in-time labeling of slides prior to staining has been shown to help reduce misidentification errors. In fact, one hospital employed barcoding to reduce their overall misidentification case rate by 62% and their rate of more common histologic slide misidentification defects by 95%.iii
When it comes to patient safety, just one error out of a thousand can do harm. It is in everyone's best interest to ensure that specimens are labeled correctly. Employing the right technology in your workflow can help reduce and eliminate the root causes of misidentification rates.
---
Mitigate the risks associated with labeling errors with slide and cassette printers. To learn about our offering, click here.
---
i Morelli, P., Ruspini, M., Restelli, U., & Banfi, G. (2013). Analysis of errors in histology by root cause analysis: a pilot study. Journal of Preventive Medicine and Hygiene, 54, 90-96.
ii Heher, MD, MPH, Y. K., Chen, MPH, Y., Pyatibrat, MD, S., Yoon, MD, E., Goldsmith, MD, J. D., & Sands, MD, MPH, K. E. (2016, November). Achieving High Reliability in Histology: An Improvement Series to Reduce Errors. American Journal of Clinical Pathology, 146, 554-560.
iii Zarbo, MD, DMD, R. J., Tuthill, MD, J., D'angelo, MS ASQ CQE SSBB, R., Varney, ASQ CQE SSBB, R., Mahar, B., Neuman, C., & Ormsby, MD, A. (2009). The Henry Ford Production System: Reduction of Surgical Pathology In-Process Misidentfication Defects by Bar Code-Specified Work Process Standardization. American Journal of Clinical Pathology, 131, 468-477.