COVID-19 | Cardinal Health Global Preparedness
Simply, our focus is on providing a safe and secure work environment for our employees and their families, ensuring our customers have access to the medical supplies and pharmaceuticals they need to support their patients, and acting as a reliable, dependable partner for the healthcare community.
Cardinal Health has implemented our pre-established business continuity and pandemic contingency plans, working in accordance with guidelines set by the World Health Organization (WHO), the Centers for Disease Control and Prevention (CDC) and the U.S. Department of Health and Human Services (HHS).
Each Cardinal Health business and critical function has a "business resiliency leader" responsible for developing and testing a documented step-by-step plan for emergency response, backup operations and post-disaster recovery steps. The Business Resiliency Plan focuses on essential business activities and the people who need to support those activities. Our responsibility is to enable our customers to safely and effectively care for their patients while protecting those involved in patient care.
---
Our approach to supporting our customers involves short-term and long-term strategies:
Diverse Manufacturing/Sourcing Networks
Our manufacturing and sourcing strategy for Cardinal Health brand products focuses on reliably and efficiently providing high-quality, cost-effective products our customers need. We achieve this by employing a diverse manufacturing and sourcing network with sites around the world. Many Cardinal Health brand products are sourced from multiple locations in two or more countries. This approach reduces exposure to regional market issues and gives us versatility to shift volume across sites to help mitigate issues affecting supply availability. 
Personal Protective Equipment (PPE) Inventory Allocation
Like many in the industry, we depend heavily on production in China for a number of products in our PPE portfolio, including isolation gowns, caps & shoe covers, and facial protection. Given industry-wide supply challenges, we proactively placed these PPE products and select exam gloves on allocation to protect inventory for existing customers based on recent historical demand. We are building more robust contingency plans with our existing suppliers, aggressively exploring new sourcing partners outside of China, and assessing capabilities and capacity within our own manufacturing network to increase production.
Note in EMEA (Europe, the Middle East, and Africa), Cardinal Health Infection Control Apparel (ICA) such as gowns, caps and shoe covers, are exclusively sold in the Middle East.
Over the counter (OTC) medications and prescription pharmaceutical product
Cardinal Health is partnering with our suppliers to continuously monitor supply chain implications related to the Coronavirus. This involves pharmaceutical products (brand and generic), seasonal cough, cold and flu over the counter products and medical products (masks, gloves, gowns and hand sanitizers). Given the potential impact of extended company shutdowns on the global pharmaceutical supply chain, our partners at Red Oak Sourcing have been actively collaborating with suppliers to understand any potential impact of the coronavirus on current and future product supply. Many of our suppliers have confirmed they hold several months' worth of Active Pharmaceutical Ingredient (API) and finished dose safety stock. During times of increased demand, Cardinal Health implements a fair share allocation process to ensure all primary customers have access to supply of the available products on hand.
---
The COVID-19 pandemic continues to be fluid and constantly evolving. We are closely monitoring the situation and will provide additional information as it changes.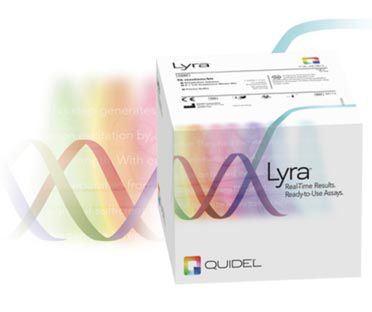 SARS-CoV-2 Assay available through Cardinal Health Laboratory Distribution
The Lyra SARS-CoV-2 Assay is available exclusively through Cardinal Health Laboratory Distribution