Introducing Cordis, a Cardinal Health company
As of October 2015, we are proud to welcome Cordis to Cardinal Health. This acquisition brings together two important players in the healthcare industry, creating an unmatched combined offering in the cardiovascular space that will ensure greater access to quality products and services worldwide.
---
Cordis
A rich history of innovation and clinical acumen
Cordis is a worldwide leader in the development and manufacture of interventional vascular technology with a more than 50-year history of delivering pioneering products to treat millions of patients. With a reputation for clinical acumen, training and services, Cordis established a legacy of innovation in high-quality and less-invasive cardiovascular products and built a strong global footprint with operations in countries around the world.
About Cordis
---
Cardinal Health
Improving the cost-effectiveness of healthcare
With nearly 100 years of experience, Cardinal Health helps pharmacies, hospitals and ambulatory surgery centers, clinical laboratories and physician offices focus on patient care while reducing costs, enhancing efficiency and improving quality.
About Cardinal Health
With the acquisition of AccessClosure in 2014, Cardinal Health expanded its reach within the hospital to the interventional suite, providing an initial portfolio of high-quality products. The acquisition of Cordis is the most recent step in Cardinal Health's cardiovascular physician preference item (PPI) strategy.
Interventional Solutions portfolio
---
Cardinal Health and Cordis
United to meet the evolving needs of our customers
Cardinal Health is excited to build on Cordis' rich tradition of providing excellent patient care.  Committed to investing in the Cordis business, Cardinal Health is positioned to drive growth and innovation in the cardiovascular space while enhancing patient care. By leveraging Cardinal Health's business and operational expertise and Cordis' deep experience in product innovation, the combined company is uniquely positioned to meet the evolving needs of our customers and their patients.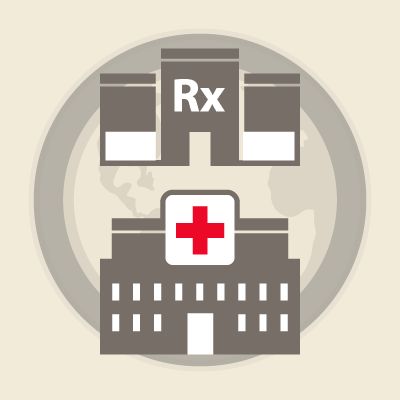 Cardinal Health fact sheet
From hospital to home, Cardinal Health has a broad view of the healthcare industry.
Headquarters and global hubs
The Cordis global headquarters and a Europe, Middle East and Africa hub have been established in Zug, Switzerland. North American operations are based out of the San Francisco Bay Area, while Singapore will serve as the Asia-Pacific hub, and Puerto Rico will serve as the Latin American hub.
Cordis Fremont Campus 
6500 Paseo Padre Parkway 
Fremont, CA 94555 
Phone: 800.447.7585 
Customer Service: 800.327.7714 
Cardiology Products: 877.338.4235 
Endovascular Products: 800.781.0282