Critical Roles to Success of Preventing Infection and Ensuring Patient Safety
Central sterile and sterile processing are vital roles to ensuring proper sterilization of medical devices, surgical instrument supplies and equipment. This includes decontamination, cleaning, processing, assembling, sterilization storing and distributing medical devices. With 55,000+ medical equipment preparers1 in this growing industry – these roles are essential to infection prevention and patient safety.
With infection prevention and patient safety at top-of-mind, review these essential products that are used in Central Sterile and Sterile Processing.
CoolSource™ Cooling Vest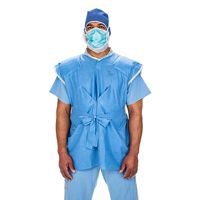 CoolSourceTM Cooling System:
The disposable solution designed to keep staff cool and comfortable.
Lightweight, disposable SMS design
Six pockets for Cooling Packs, intentionally placed for cooling dispersion
Velcro® closure & belt for adjustable fit
2+ hour cooling duration
---
AAMI 4 Protective Gown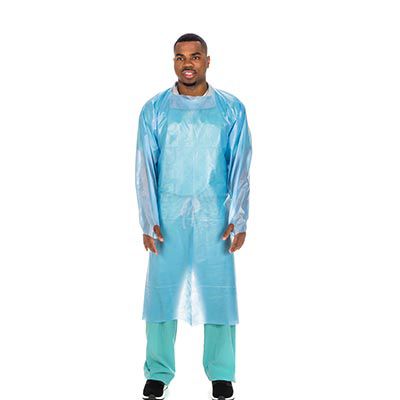 Now Available: The only AAMI level 4 Protective Gown with 510(k) Clearance*
Poly-coated coverage on the front and sides for protection from high fluid levels and blood borne pathogens
Open-back for breathability and comfort, these gowns are designed for high-fluid settings such as decontam
---
Facial Masks and Protective Shields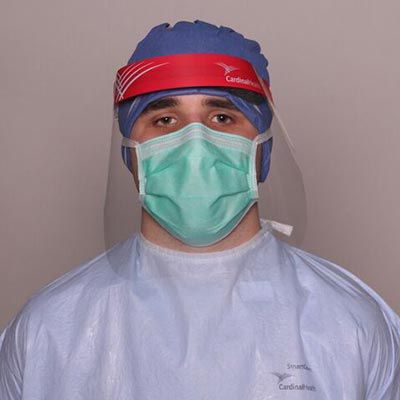 Cardinal Health offerings of protective face shields help meet all your needs. Shields are one-piece and come in varied sizes from ¾, full length, and the new extended length. Choices suited for the job at hand.
ASTM Level 3 Surgical Masks include:
4 layers of construction which offer clinicians: comfort, protection, and breathability.
Designed for fluid protection. *Available with and without attached eye shield.
Protective face shields help meet all your needs.
Shields are one-piece and come in varied sizes from ¾, full length, and the new extended length. 
---
Nitrile Decontamination Gloves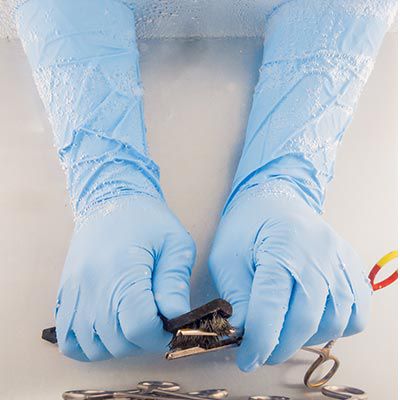 Decontamination is the thickest glove in our Cardinal Health™ synthetic exam glove portfolio.
Designed to offer protection for the Central Sterile space.
16 inch extended cuff for additional coverage while inhibiting roll down.
---
Sterilization Packaging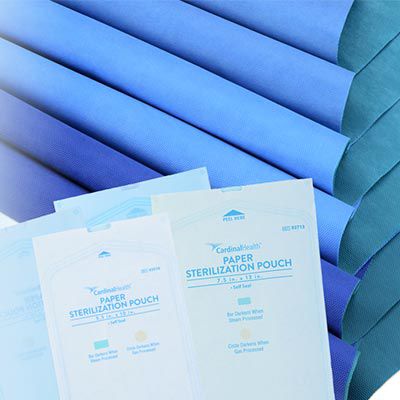 Cardinal Health offers a variety of packaging solutions including sterilization wrap made from SMS, high temperature peel pouches/tubing, absorbent tray liners and dust covers to help reduce costs, improve productivity and assure patient safety.
Tray Liners
Sterilization Wraps
Sterilization Pouches, Tubing and Covers
References: 
1United States Department of Labor - Bureau of Labor Statistics https://www.bls.gov/oes/current/oes319093.htm
*The FDA now requires non-sterile gowns with moderate or high fluid claims, which includes AAMI Level 4, to have 510(k) clearance.