AUDIT MicroControls COVID-19 Antibodies Control
A stable, ready-to-use liquid, bi-level control for use with assays designed to produce qualitative results for SARS-CoV-2 antibodies.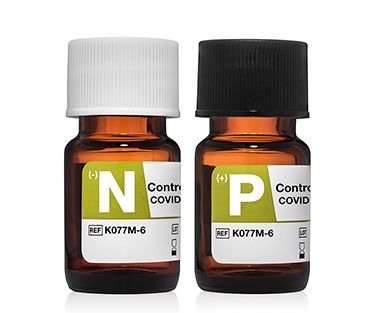 AUDIT MicroControls COVID-19 Antibodies Control
QC Material:
Human serum
Kit Packaging:
6 x 1ml vials: 3 Neg, 3 Pos
Storage:
2-8°C
Shelf Life:
2 years @ 2-8°C
Open Vial Stability:
30 days @ 2-8°C
Analytes:
SARS-CoV-2 IgG and total antibodies
---
During this extraordinary time, Cardinal Health strives to provide customers with accurate product information but relies on the manufacturer for updates. Please visit the manufacturer's product website for the most current information.
Ordering information:
Contact your Cardinal Health Laboratory Products Representative to order or complete the form below.
Yes, I would like to learn more about Cardinal Health's products and services by email. I can withdraw my consent or change my preferences by visiting
Update Preferences
. Visit
Privacy Policy
for more information about Cardinal Health's privacy practices.