COVID-19 serology controls
Third party serology controls can help in the development, validation, and implementation of serology tests for SARS-CoV-2 antibody.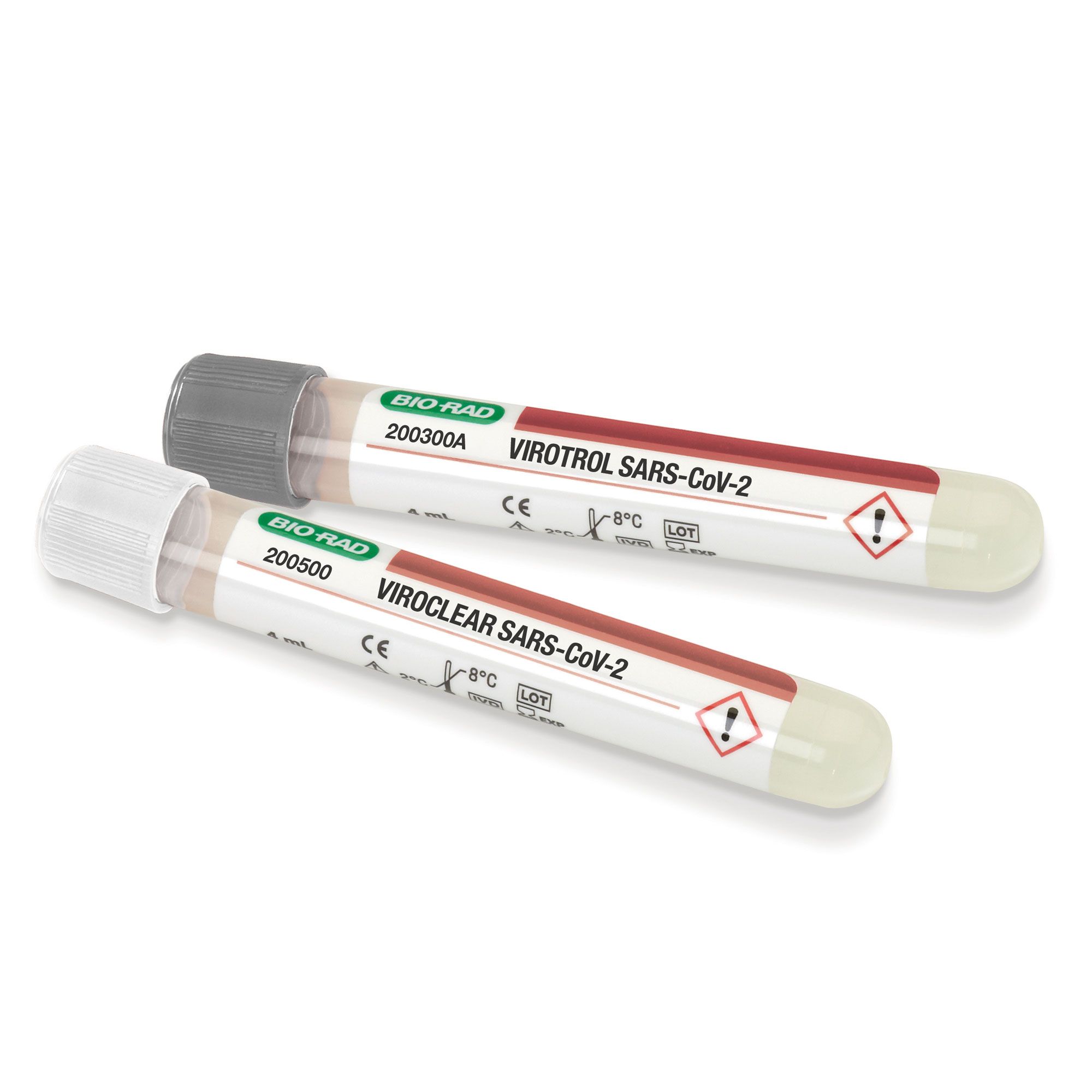 Bio-Rad VIROTROL Serological Controls for SARS-CoV-2 Antibody
A quality control for the qualitative determination of total (IgG/IgM) and IgG antibodies to SARS-CoV-2.
QC Material:
Human plasma based
Kit Packaging:
1 x 4ml/PK
Storage:
2-8°C
Shelf Life:
2 years @ 2-8°C
Open Vial Stability:
60 days @ 2-8°C
Analytes:
SARS-CoV-2 IgG/IgM, SARS-CoV-2 IgG
---
During this extraordinary time, Cardinal Health strives to provide customers with accurate product information but relies on the manufacturer for updates. Please visit the manufacturer's product website for the most current information.
Ordering information:
Contact your Cardinal Health Laboratory Products Representative to order or complete the form below.
| Material # | Description |
| --- | --- |
| BR200300A | VIROTROL SARS-CoV-2 Ab Cont ClassA 1X4ML |
| BR200300B | VIROTROL SARS-CoV-2 Ab Cont ClassB 1x4ML |
| BR200300C | VIROTROL SARS-CoV-2 Ab Cont ClassC 1X4ML |
| BR200500 | VIROCLEAR SARS-CoV-2 Neg Ab Cont 1x4ML |
| BR200305A | VIROTROL SARS-CoV-2 Ab Cont ClassA 5X4ML |
| BR200305B | VIROTROL SARS-CoV-2 Ab Cont ClassB 5x4ML |
| BR200305C | VIROTROL SARS-CoV-2 Ab Cont ClassC 5X4ML |
| BR200305 | VIROCLEAR SARS-CoV-2 Neg Ab Cont 5x4ML |