Thermo AcroMetrix COVID-19 Positive Controls
Cardinal Health offers the following COVID-19 molecular quality controls from Thermo AcroMetrix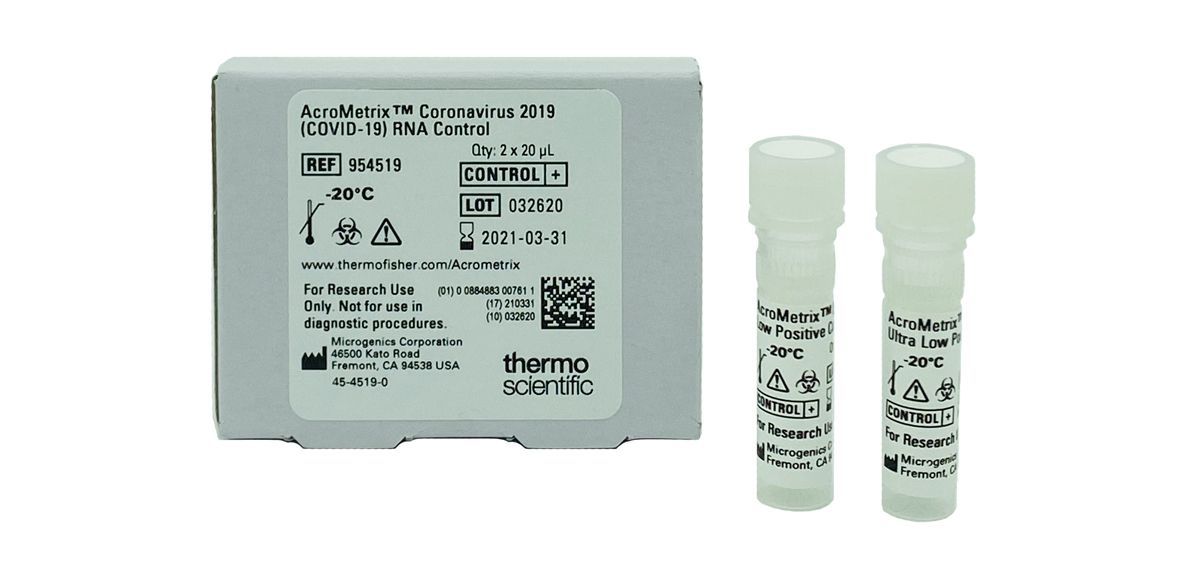 Thermo AcroMetrix™ COVID-19 Positive Control
Format: Full extraction process control, full-length genomic RNA from SARS-CoV-2, liquid ready to use 
Purpose: validate and monitor the performance of molecular tests for detecting COVID-19
Target: Full-length genomic RNA of SARS-CoV-2 
Kit packaging: Two vials: One vial low positive control, one vial ultra low LOD control 
Storage: -20°C or below
Freeze/thaw: Stable up to 3 freeze/thaws
Open vial stability: Up to 7 days at 2-8°C
---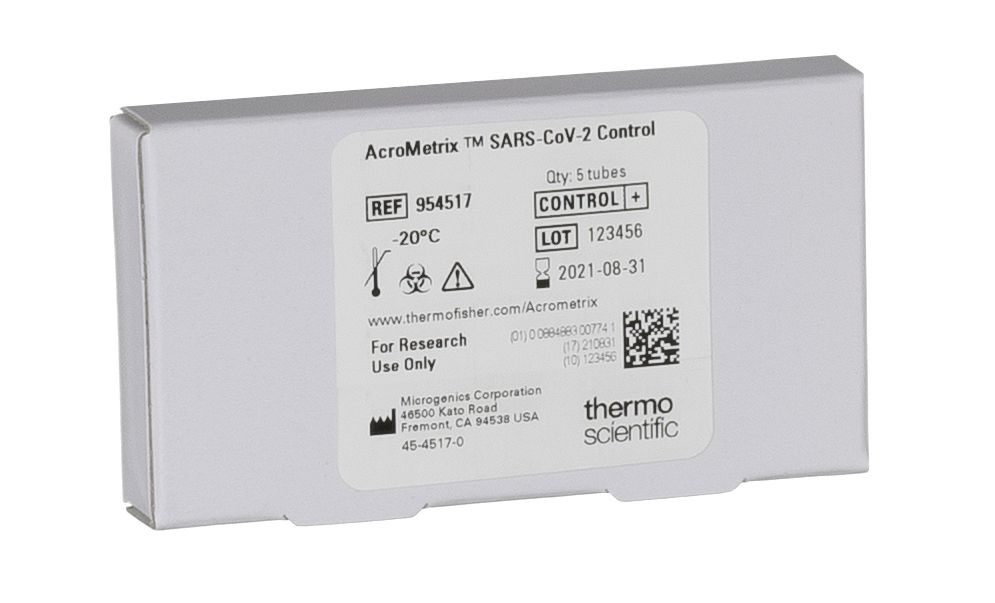 Thermo AcroMetrix™ SARS-CoV-2 Control
Format: Inactivated SARS-CoV-2 in proprietary viral transport media
Purpose: Control suitable for daily runs and lot-to-lot verification
Target: Full-length genomic RNA of SARS-CoV-2
Kit packaging: Five vials Fill volume: 1.5 ml per each vial
Storage: -20°C or below
Freeze/thaw: Stable up to 5 freeze/thaws
Open vial stability: Up to 1 month at 2-8°C
---

During this extraordinary time, Cardinal Health strives to provide customers with accurate product information but relies on the manufacturer for updates. Please visit the manufacturer's product website for the most current information.
Ordering information:
Contact your Cardinal Health Laboratory Products Representative to order or complete the form below.
| Material # | Description |
| --- | --- |
| 954519 | Thermo AcroMetrix COVID-19 Positive Control |
| 954517 | Thermo AcroMetrix™ SARS-CoV-2 Control |
Yes, I would like to learn more about Cardinal Health's products and services by email. I can withdraw my consent or change my preferences by visiting
Update Preferences
. Visit
Privacy Policy
for more information about Cardinal Health's privacy practices.