Finally, NPWT that doesn't make you sacrifice savings for quality.
Cardinal Health™ Negative Pressure Wound Therapy products have demonstrated no significant differences in clinical outcomes when compared with KCI's products. However, we offer affordable solutions that cost up to 50% less than KCI.1
In a 16-week prospective, randomized non-inferiority trial performed by Dr. Lawrence Lavery, podiatrist from University of Texas Southwestern, to compare wound closure in patients with moderate and sever infected wounds treated with NPWT, there were no significant differences in clinical outcomes or adverse events between the Cardinal Health and KCI devices.2
Healed wounds at 12 weeks (p = 0.29)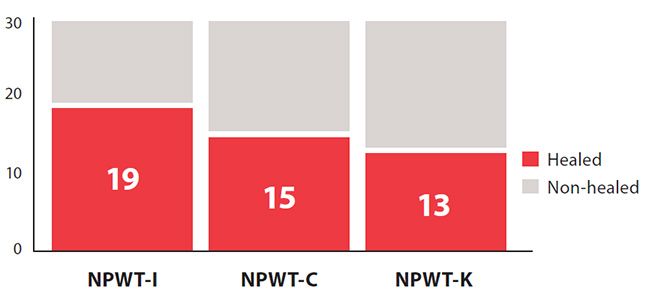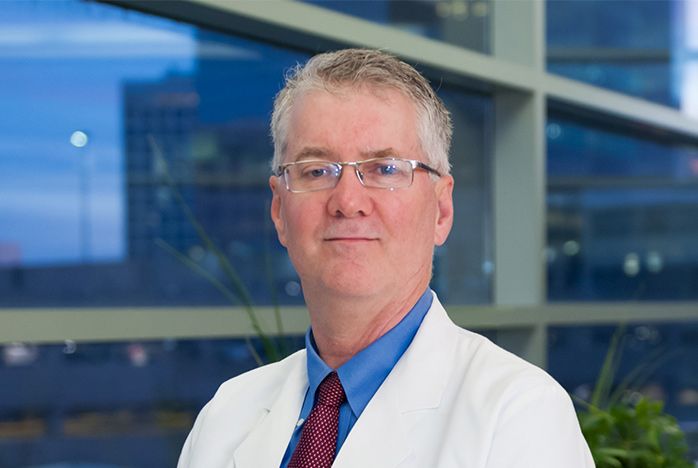 Lawrence A. Lavery, DPM, MPH
Access the full study and watch the video
Simple
Reliable
Effective
Devices designed to be simple to use with an intuitive interface 
Physical buttons make it easy to navigate pressure settings and device alarms
Patient and clinician experience are consistent across the continuum of care
Designed to reduce product training complexity 
Quiet operation allows for patient discretion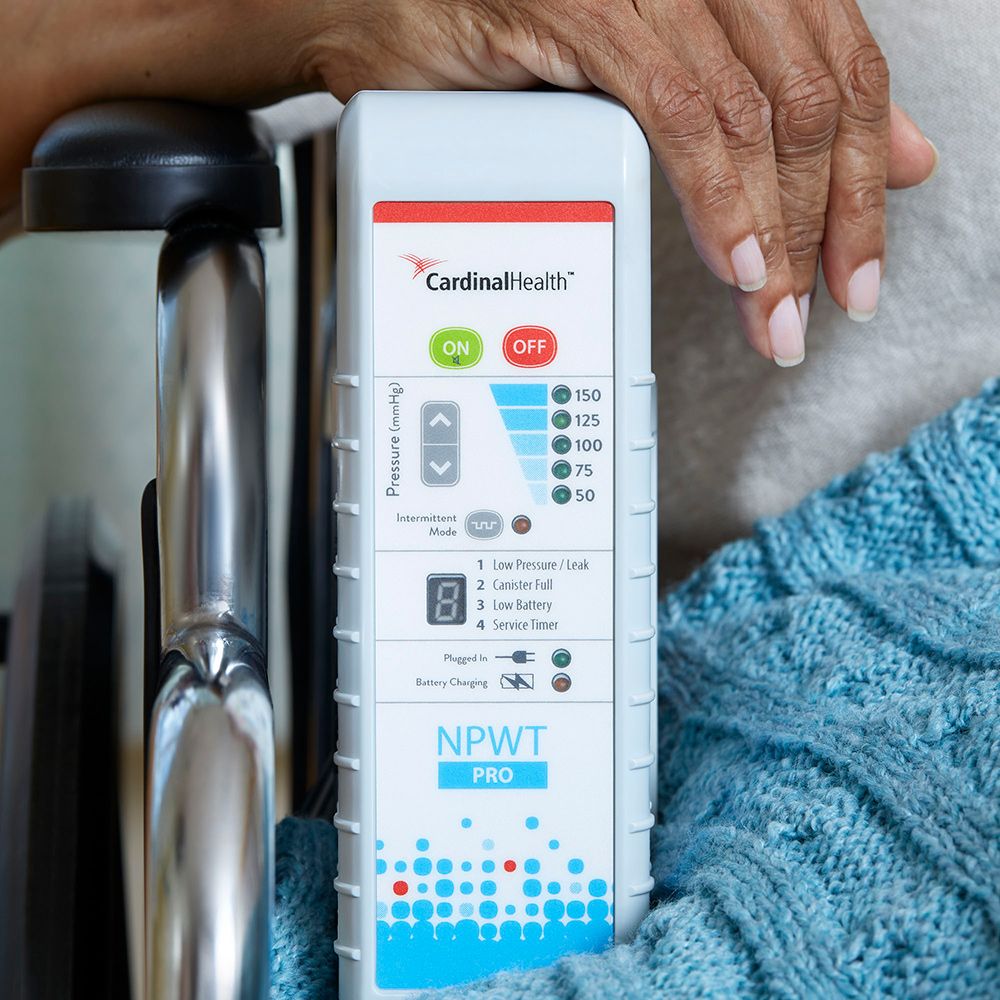 Evidence-based medicine demonstrates no differences in clinical outcomes when compared with other, more expensive solutions1
Proven dependability with more than 1.3M days of therapy on file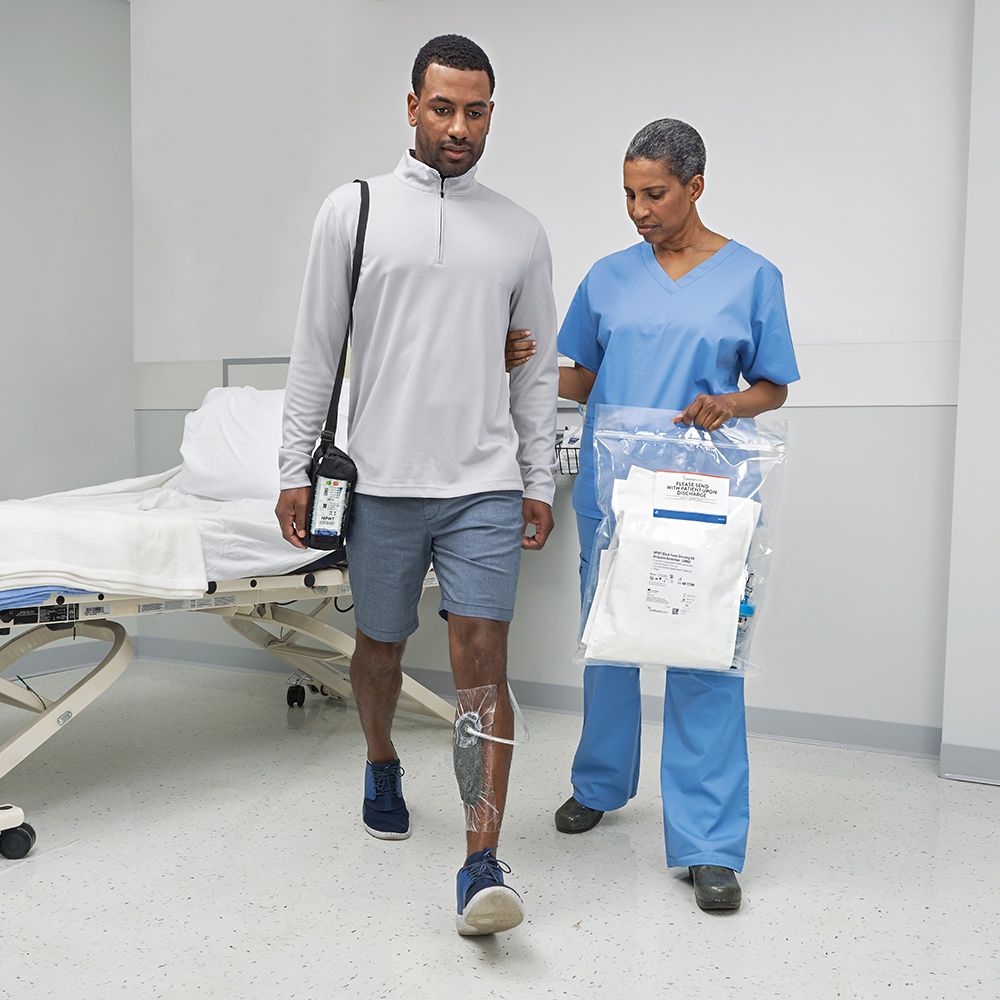 Devices are clinically equivalent but priced 30% to 50% less than the competition1
Unique Simultaneous Irrigation™ Technology helps decrease bioburden and debris in a wound3
Discharge solutions are designed to reduce patient wait time and daily costs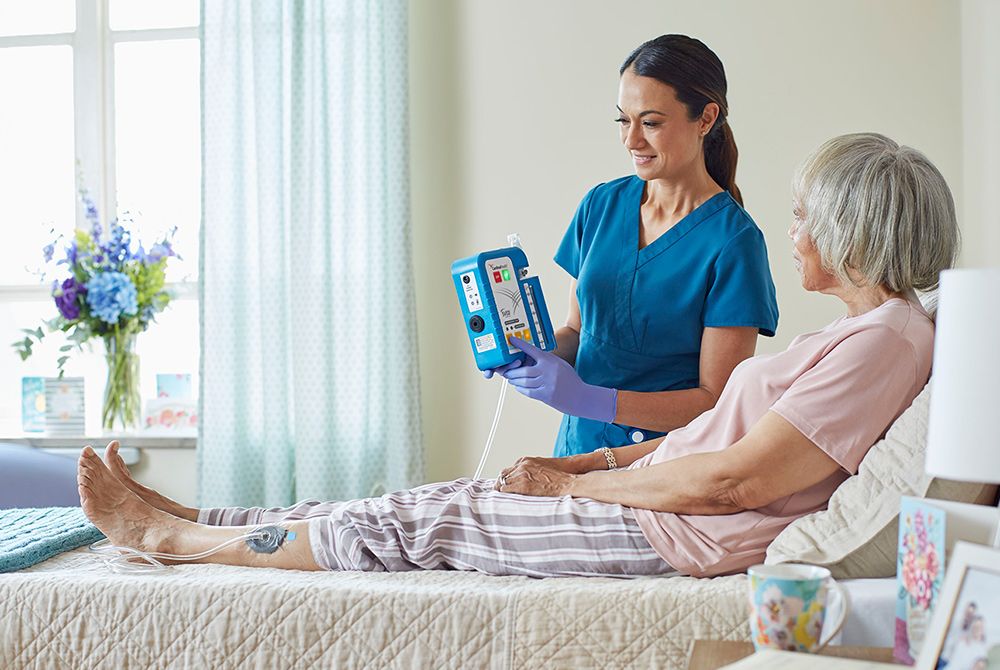 ---
References:
Study funded by Cardinal Health™.
1 Data on file at Cardinal Health.
2 Davis K, La Fontaine J, Farrar D, et al. Randomized clinical study to compare Negative Pressure Wound Therapy with saline irrigation and traditional negative pressure wound therapy for complex foot infections.
3 Davis K, Moquin K, Lavery L. Fluid Dynamics of Simultaneous Irrigation with NPWT. Poster session presented at: Symposium on Advanced Wound Care; 2014 Oct 16-18; Las Vegas, NV.