Watch COVID-19 Wound Care Webinars
The repercussions of the COVID-19 pandemic have affected the wound care community in several different ways. The Wound Care Learning Network recently hosted a webinar series to provide information and strategies to cope with this rapidly evolving situation and "new normal". In this five-part webinar series, wound care leaders and subject matter experts discuss surgical wound care, telemedicine, reimbursement, clinical best practices, new models for patient care and more. Sponsored by Cardinal Health, the Wound Care Learning Network webinar series is available on demand.
Overview of the webinar topics:
Surgical Management of Wounds in the Era of COVID-19 and Beyond
Providing Wound Care During the Pandemic with a Wound Center Without Walls: A Roundtable Discussion with the Experts
Device-related pressure ulcers: The role of bioengineering in prevention of these injuries during the coronavirus pandemic.
Tele-Wound Care: Normal Versus Now
COVID-19 Reimbursement Depends on What Was Performed: Telehealth or Communication Technology-Based Service?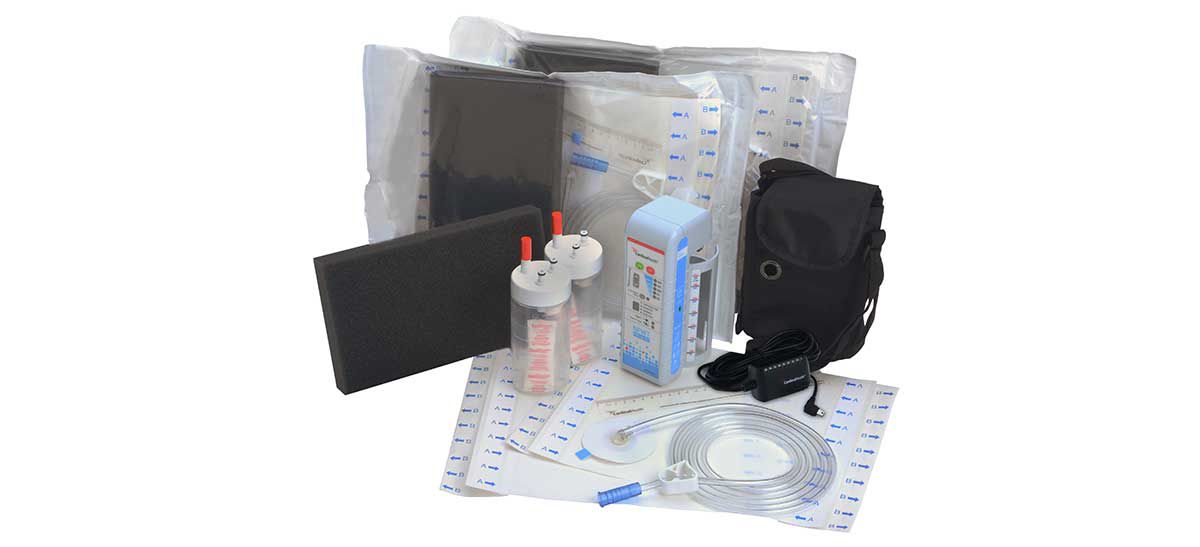 Looking for ways to reduce the risk of cross-contamination in your facility?
Our disposable NPWT kits provide a single-patient use solution to help minimize the risk of cross-contamination. The PRO to GO is a complete kit which includes a device with 10 days of therapy, three dressing kits, two canisters and a carry case.
Speaking to a Cardinal Health sales representative
Requesting a virtual product demo
Yes, I would like to learn more about Cardinal Health's products and services by email. I can withdraw my consent or change my preferences by visiting
Update Preferences
. Visit
Privacy Policy
for more information about Cardinal Health's privacy practices.