Contain and dispose, rather than launder and reuse

Be aware that live virus can be spread though fecal transmission from COVID-19 patients3.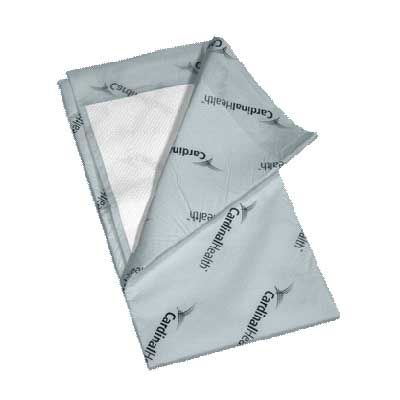 Disposable Premium Underpads
Advantages of Disposable Premium Underpads 
Easy disposal
Reduces laundry costs
Limits handling of contaminated products
Neutralizes unpleasant odors and quickly absorbs fluid from skin
Eliminates need for drawsheet, helping to reduce layers underneath the resident
Indicated for use on Low Air Loss mattresses
Hospital laundered linens have been shown to retain microorganisms even after being laundered1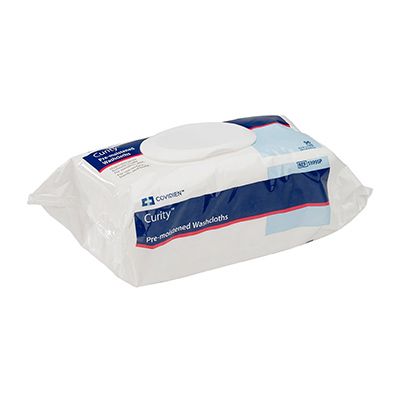 Disposable Wet Wipes
Advantages of Disposable Wet Wipes
Easy disposal
Reduces laundry costs
Eliminates need to prep a basin
Limits handling of contaminated products
Basins can be a source of bacteria2; wet wipes are single use
Lowers risk of health-associated infections (HAI) from bath water
---
Off the shelf, single-patient NPWT

Cardinal Health Pro™ and Pro To Go™ therapy systems are designed for single patient use at your facility. The Pro To Go kit comes pre-packaged with 10 days' worth of therapy, three dressing kits, two canisters and a carry case (disposable product) to help protect your facility.

Single patient use Negative Pressure Wound Therapy
Advantages of Pro To Go kit
Help limit the handling of contaminated products- designed for Single Patient Use
Off the shelf ready (10 day kit with device, dressings, canisters, case, and power adapter)
Approachable, simplistic design empowers you to quickly assess & make decisions
Portable and lightweight at 0.9lbs
Variable pressure settings
Visible and audible alerts
Virtually silent operation for enhanced patient discretion
---
References
1. Zhang Y, Chen C, Zhu S, et al. Isolation of 2019-nCoV from a Stool Specimen of a Laboratory-Confirmed Case of the Coronavirus Disease 2019 (COVID-19). China CDC Weekly. http://weekly.chinacdc.cn/en/article/id/ffa97a96-db2a-4715-9dfb-ef662660e89d. Published February 1, 2020. Accessed June 9, 2020. 2. Sifuentes LY, Gerba CP, Weart I, Engelbrecht K, Koenig DW. Microbial contamination of hospital reusable cleaning towels. American Journal of Infection Control. 2013;41(10):912-915. doi: 10.1016/j.ajic.2013.01.015. 3. Bath Basins as a Source of Hospital-Associated Infections. Infection Control Today. https://www.infectioncontroltoday.com/environmental-hygiene/bath-basins-source-hospital-associated-infections. Published November 27, 2007. Accessed June 9, 2020.