Contain & Dispose rather than Launder & Re-Use
Now that we know live virus has been found in the stool of confirmed COVID-19 patients3, we need to be aware of the possiblity of spread through fecal transmission.
How can we help limit the risk?
Rather than transport contaminated laundry (reusable underpads & washcloths), switch to a single-use, disposable product to help protect your facility.

Disposable Wet Wipes
Advantages to consider when using a disposable wet wipe:
Help limit the handling of contaminated products
Reduce laundry costs
Save time by eliminating the need to prep a basin
Save time with easy disposal of wipe
Basins can be a source of bacteria(2); wet wipes are single use
Residents with skin breakdown are at risk of HAIs from bath water; eliminate concern with wet wipes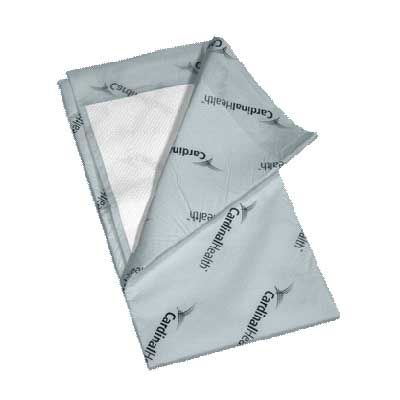 Disposable Premium Underpads
Advantages to consider when using a disposable premium underpad:
Help limit the handling of contaminated products
Reduce laundry costs
Save time with easy disposal; no laundry required
Super absorbent polymer neutralizes unpleasant odors and quickly wicks fluid away from skin
Eliminates need for drawsheet, helping to reduce layers underneath the resident
Indicated for use on Low Air Loss mattresses
Hospital laundered linens have been shown to retain microorganisms even after being laundered(1)
---
Sources:
Microbial contamination of hospital reusable cleaning towels. American Journal of Infection Control. Laura Sifuentes. May 2013
https://www.infectioncontroltoday.com/environmental-hygiene/bath-basins-source-hospital-associated-infections

http://weekly.chinacdc.cn/en/article/id/ffa97a96-db2a-4715-9dfb-ef662660e89d)