Improve skin health, and you are improving overall vitality, ability to heal and quality of life. Skin breakdown, including IAD and the pressure injuries it can lead to, is a significant, costly medical problem affecting 2.5 million people each year.
$20K-$150K
spent on individual resident care per pressure injury1
Case studies: Negative pressure wound therapy (NPWT)
Palliative care for stage IV pressure injuries with SVED® and Simultaneous Irrigation™ Technology
Cardinal Health™ NPWT and Simultaneous Irrigation™ Technology resulted in wound healing shown through measurable reduction in size and volume.
Randomized clinical study comparing NPWT devices
Dr Lavery's study showed no difference in clinical outcomes or adverse events when comparing the Cardinal Health™ NPWT Device to the KCI device.
Scalp abscess treated with NPWT with Simultaneous Irrigation™ Technology
Cardinal Health™ NPWT with Simultaneous Irrigation™ Technology accelerated wound cleansing, setting the stage for granulation and wound contraction.
Healing a panniculus wound with SVED® and Simultaneous Irrigation™ Technology
Cardinal Health™ NPWT and Simultaneous Irrigation™ Technology resulted in wound healing complicated by necrotizing fasciitis, a notoriously difficult wound challenge.
---
Case studies: AMD antimicrobial dressings with PHMB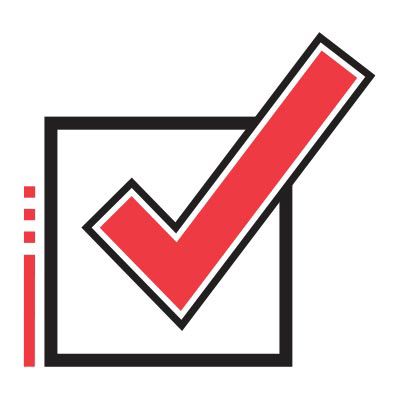 75% of surveyed organizations experienced improved wound healing as a result of using the Cardinal Health™ AMD Antimicrobial Dressings impregnated with polyhexamethylene biguanide (PHMB).2
Impact of an antimicrobial dressing in reducing surgical site infections in cardiac surgery patients
Antimicrobial dressings had a better overall efficacy in preventing SSIs compared to plain dressings, particularly for leg infections.
Antimicrobial gauze as a dressing reduces pin site infection: a randomized controlled trial
PHMB-impregnated gauze was more effective than plain gauze for pin site dressings for external fixators.
Reduction of bacterial burden and pain in chronic wounds using a new polyhexamethylene biguanide antimicrobialfoam dressing - clinical trial results
PHMB foam dressing successfully reduced chronic wound pain and bacterial burden.
Chlorhexidine gluconate or polyhexamethylene biguanide disc dressing to reduce the incidence of central-line-associated bloodstream infection
Disc dressings containing polyhexamethylene biguanide are safe to use for skin disinfection around catheter insertion sites.
Impact of an antimicrobial-impregnated gauze dressing on surgical site infections including methicillin-resistant Staphylococcus aureus infections
As a result of the reduced overall SSI and MRSA rates, this facility realized a significant cost savings, along with enhanced patient safety and increased quality of life.
---
Wound 101 guide
An overview of types of wounds, how to measure, phases of healing and common complications.
Wound care guide
Educate your team on the evaluation process and treatment options for common chronic wounds.
Wound assessment guide
This essential guide walks you through normal lab values and rationale, describes how to assess risk and details how to assess the wound.
Wound care 7 steps poster
Download this guide for your caregivers to communicate the importance of each step and how to perform them.
Nancy's story: Incontinence associated dermatitis
Nancy is a former esteemed dancer, who now suffers from incontinence associated dermatitis. Learn about her condition and how our products can help.
Mike's story: Sacral pressure injuries
Mike is a hard-working, family man who now suffers from a sacral pressure injury. Learn about his condition and how our products can help.
Pressure injury pocket guide
A step-by-step guide through each stage of pressure injury development.
Antimicrobial Dressings Support the Fight against COVID in LTC Facilities
LTC wound care has emerged as an area of particular concern as COVID spreads.
---
Continuing Education courses
The role of antimicrobial dressings in biofilm-based wound care
The negative impact of biofilm on wounds is an essential consideration. This course provides practical information to help clinicians develop a care plan that includes strategic, appropriate use of antimicrobials.
Pressure injury: Assess, treat and heal
This CE webinar identifies financial burdens to the U.S. healthcare system related to pressure injuries and discusses a risk assessment tool to use across healthcare settings.
Prevent and heal: Skin tears
Understand the three categories of skin tears using the ISTAP classification system. Discuss the risk factors associated with patients developing skin tears and strategies for prevention and treatment interventions.
---
---
---