Pharmacy Transition Services Town Halls
Tuesday, November 5
7 – 9 p.m.
Hors d'oeuvres and presentation
The Patio on Guerra
116 S 17th St
McAllen, TX 78501
Wednesday, November 6
7 – 9 p.m.
Hors d'oeuvres and presentation
Alamo Café
14250 US Hwy 281 N.
San Antonio, TX 78232
Thursday, November 7
7 – 9 p.m.
Dinner and presentation
Andrea's Restaurant
3100 19th St
Metairie, LA 70002
---
Brett Fortier is the Director of Pharmacy Acquisition for the Cenral Region. Over the last eight years, Brett has successfully facilitated more than 175 acquisitions of community pharmacies. Brett has a Bachelor's Degree in Business Administration and Marketing from Ohio University while also having a Master's Degree in Business Administration and Management from Capital University. He has 12 years of experience supporting community pharmacies in the areas of Marketing, Communications, Sales Operations and Regulatory Affairs. Brett joined the Pharmacy Transition Services team in January 2012.
Jeremy Thompson is the founder and CEO of Adaptive Financial Consulting, a registered investment advisor. Jeremy has been working in the financial planning industry since 2001 and has built a niche market serving the needs of Independent Pharmacists throughout the United States. Jeremy and his team have a deep understanding of the financial dynamics most pharmacy owners face, and work closely with clients to build and implement comprehensive financial plans that cover tax mitigation strategies, investment management, estate and asset protection, retirement and nonqualified plan design, transition planning, and business owner planning. Adaptive has partnerships with professional associations, such as Cardinal Health, to help educate their members and address the growing financial challenges they face. Jeremy frequently provides yearly financial education as a keynote speaker during such events as RBC.
Mike Bollinger, Senior Vice President – Head of Pharmacy at Live Oak Bank, has over 25 years of experience working with community pharmacies. While earning a Business Management degree from the University of New Orleans he worked at an independent pharmacy where he managed day-to-day operations. Mike is the former Director of Pharmacy Acquisitions for a Fortune 20 drug distributor where he matched buyers with sellers, performed valuations, structured acquisitions and secured financing for independent pharmacies. Mike is an expert at analyzing pharmacy financials and has worked with over 150 pharmacies to successfully facilitate ownership transfers. Mike is passionate about coaching independent pharmacy owners on how to improve margins and net profit while increasing revenues, cash flows and managing operating expenses.
Tobias Yearms is the Director of Retirement Plan Services at Adaptive Financial Consulting. He is heavily involved in developing and maintaining the firm's retirement plan architecture. Tobias works closely with Adaptive's clients to ensure that their retirement plans are highly transparent and very low cost, offer a high-quality fund selection to plan participants, and are optimized to be as tax-efficient as possible. With over 16 years of experience in the financial industry, Tobias is passionate about his work and prides himself on delivering a comprehensive experience with a focus on retirement plan design and retirement planning, wealth preservation, business succession, and investment management. Tobias's collaborative approach to planning allows him to work seamlessly with clients, third-party administrators, CPAs, attorneys, and tax professionals to assist clients in effectively managing and preserving their wealth.
Greco De Valencia joined Live Oak Bank in 2015 with over 7 years' experience working with independent pharmacies nationwide, most recently with a Fortune 20 Drug Distributor. Greco earned his BA and MBA from Cal State Sacramento. He has a deep knowledge of the pharmacy industry including pharmacy operations and financials. Greco has passion for helping independent pharmacies staying independent.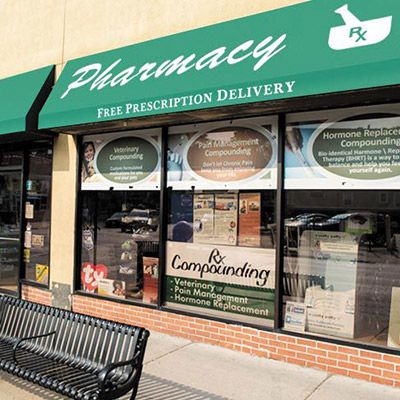 Pharmacy Transition Services
The Pharmacy Transition Services team specializes in matching buyers with sellers, facilitating pharmacy valuations, structuring acquisitions, mitigating tax strategies and leveraging capital.

*Presentation Disclaimer: The information provided in this presentation is intended to furnish participants with general information on matters that they may find to be of interest. However, this presentation is not intended to be legal, tax, accounting or any other professional advice or service. You should consult with professional advisors familiar with your particular factual situation for advice concerning specific legal, tax, accounting or other matters before making any decisions.
Investment advice offered through Live Oak or Stratos Wealth Partners, LTD., a registered investment advisor.