Discover new ways to work in a new era.
At Cardinal Health Specialty Solutions, we empower practices to meet new challenges with a clear roadmap forward. From tailored practice consultation to artificial intelligence, from inventory support to contract performance, we help you optimize your practice to achieve results.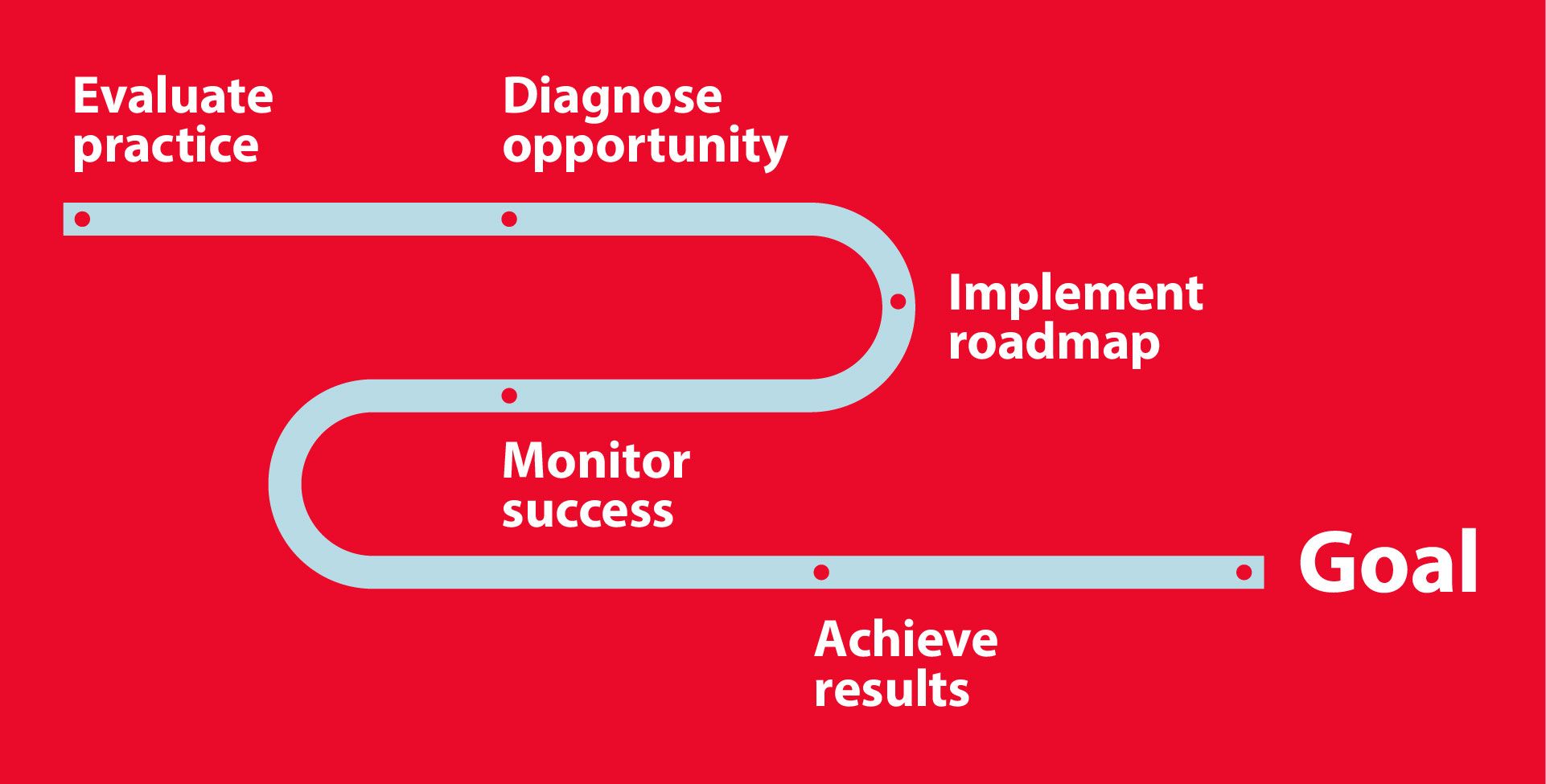 Are you ready to optimize your practice?
See how we can help you reach your goals. Request a consultation today.
Thank you for your request. We look forward to learning more about how we can help future-proof your practice with a clear roadmap forward. A representative will be in contact with you soon.
If you have questions, please contact us at specialtysolutions@cardinalhealth.com.
---
Future-proof your practice
Learn how insights, tools and support from VitalSource™ GPO can help you create new opportunities and better serve your patients.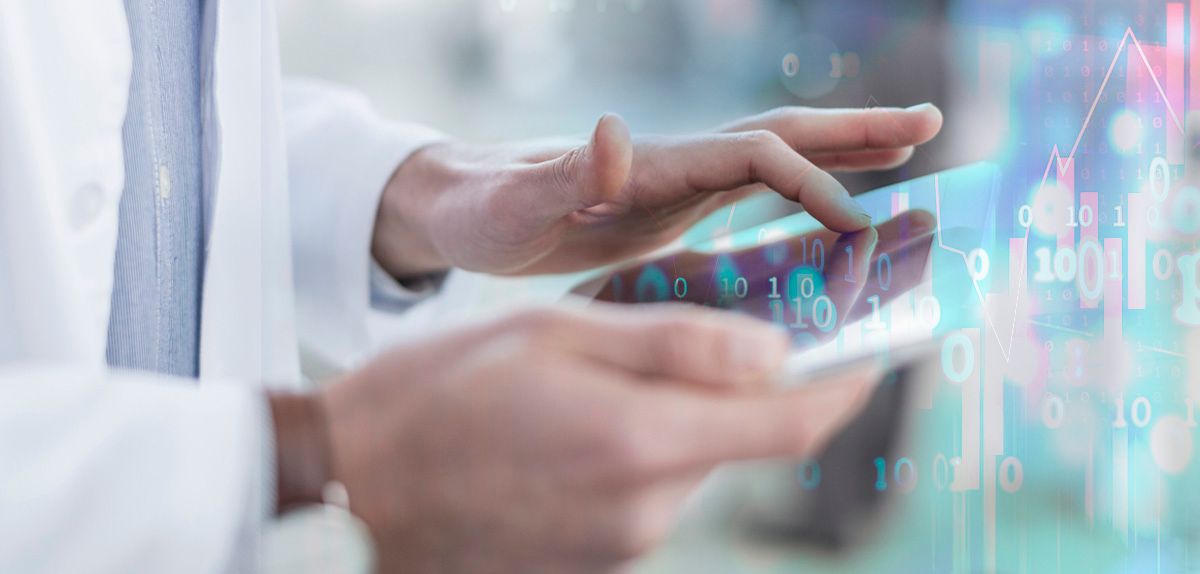 Insights and analytics
See more deeply into your business and deliver more for your patients. Tools like Advanced Practice Analytics and GPO Contract Dashboard help you elevate your performance to meet tomorrow's demands.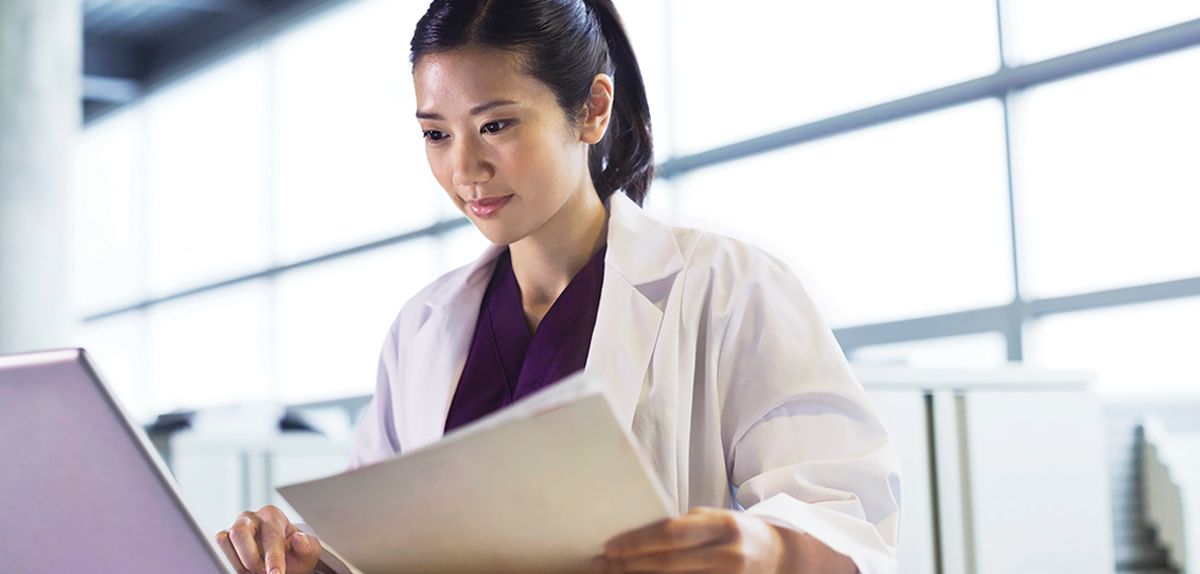 Navigate value-based care
We help you reduce costs while maintaining high-quality care. Drive operational and clinical excellence in new models of care with tools like Regimen Analyzer, which details the financial impact of care, and the Jvion Machine, backed by artificial intelligence.
Dispensing to benefit your practice and patients
With declining reimbursements, site-of-care dispensing can add value to your practice and improve the patient experience. Our Site of Care Dispensing Solutions provide the expert support and tools you need to launch and maintain a successful program.
---
Community Oncology Trends
Read our latest industry research report to learn how oncology practices are handling the transition to value-based care and strategies for practices to adapt in the new era.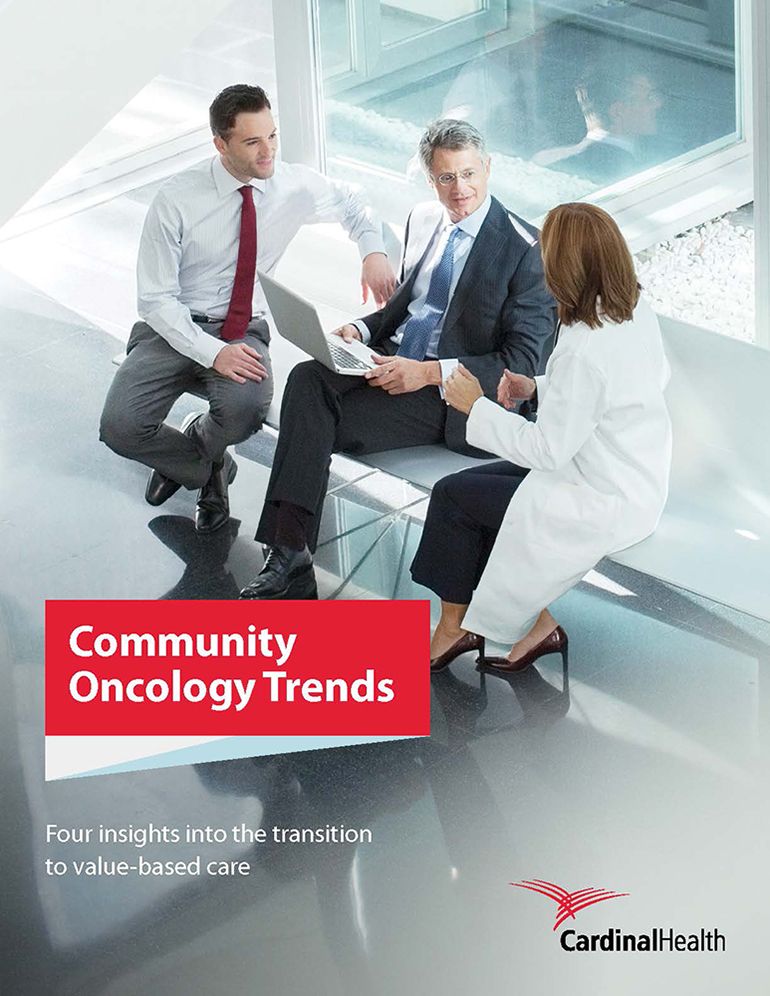 ---
Cardinal Health Specialty Solutions empowers community oncology practices to navigate the future of oncology care. Working in close collaboration with each practice, we develop and implement a clear roadmap to meet pressing challenges in new era. With expert insights, responsive tools and committed support, we enable our customers to deliver high-quality, cost-efficient care and future-proof their practices.