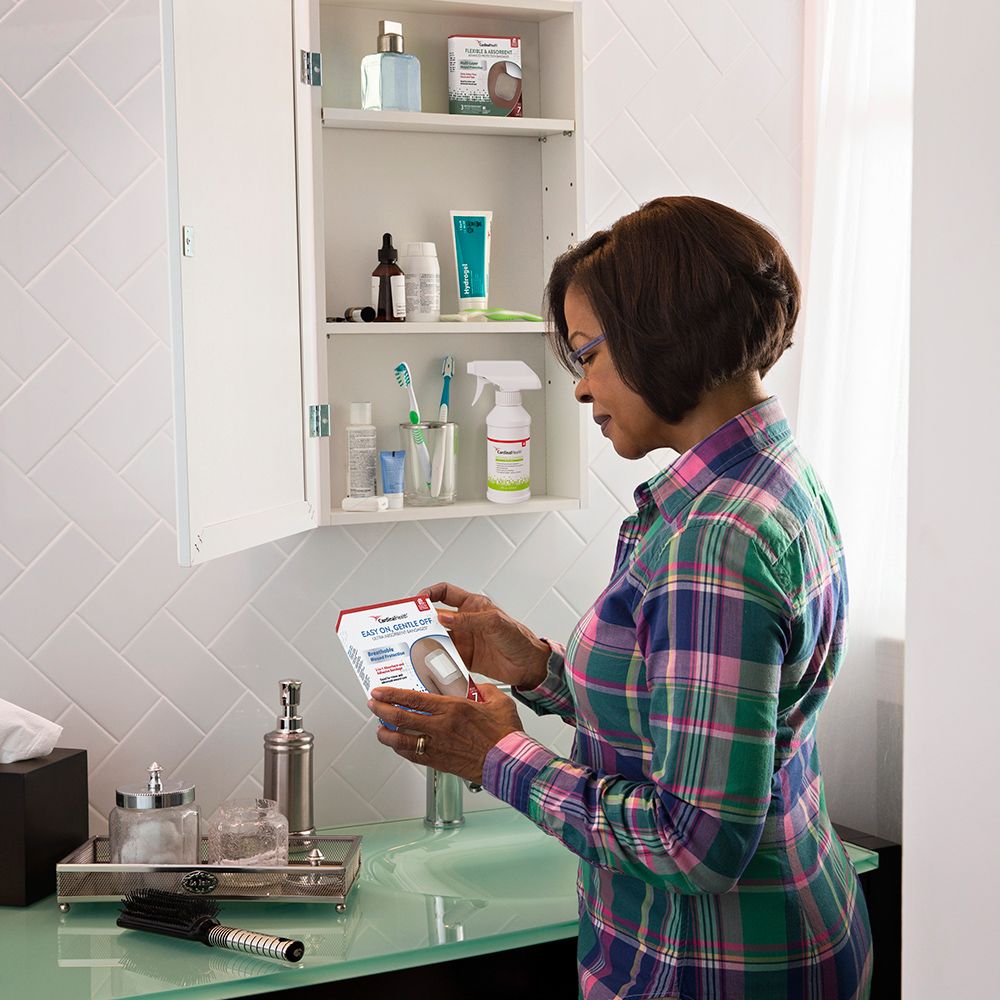 Wound Dressings
Protect and treat wounds at home with Advanced Wound Care dressings.
Our hospital-quality Advanced Wound Care dressings are gentle on your skin and help to provide the necessary environment for wound healing.
Multi-layer wound protection. Sticks better than gauze and tape. May be used for minor scalds and burns and minor cuts.
Clear wound protection. Keeps out water, dirt and germs. May be used for blisters and minor cuts and scrapes.
Breathable wound protection. Ultra-absorbent bandages.* May be used for cuts, scrapes and minor surgical wounds.
* vs. Cardinal Heath Transparent Dressing and Cardinal Health Hydrocolloid