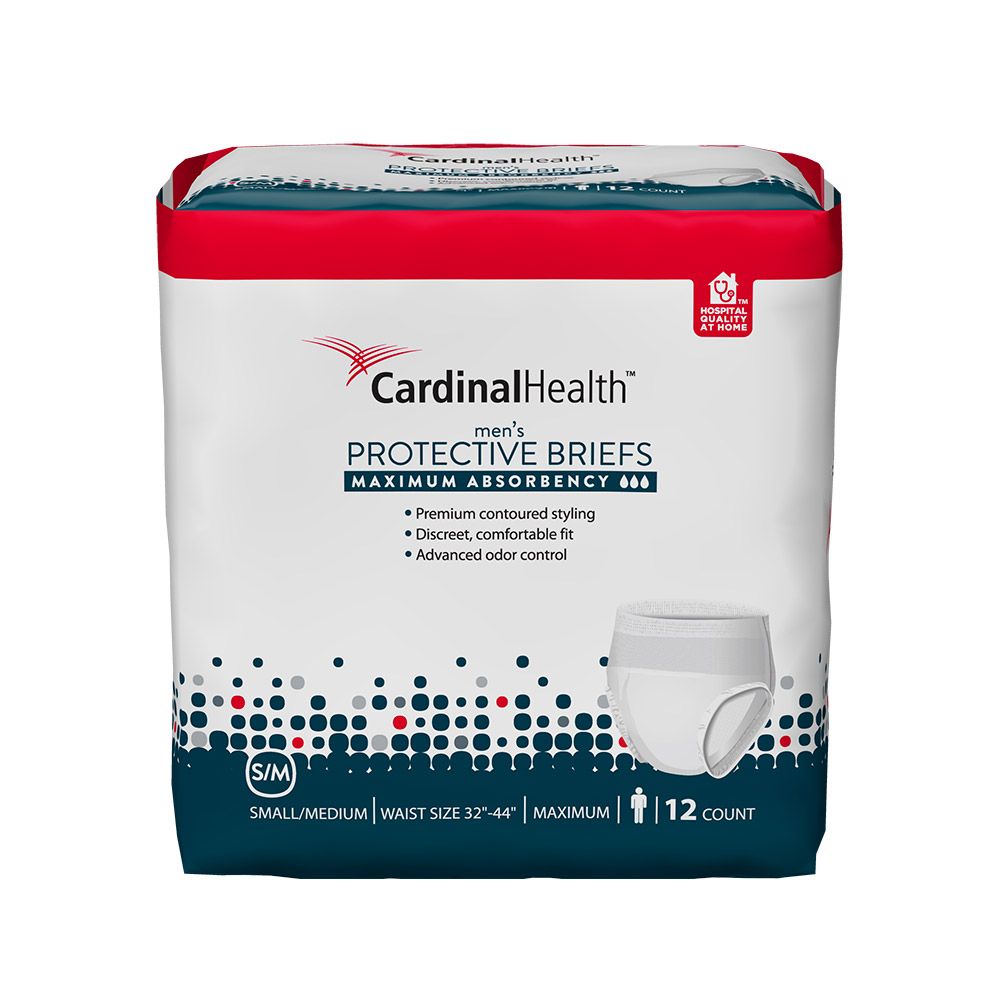 Incontinence Briefs
Stay comfortable and dry with discreet fitted briefs that provide advanced dual core protection.
Contoured for a discreet fit, our incontinence briefs are designed with a double layer of absorbent protection to lock in moisture and control odors, helping you stay dry and comfortable for all you do. 
Cardinal Health™ incontinence briefs for women provide premium, contoured styling with advanced odor control.
Cardinal Health™ men's incontinence briefs for the best, natural-fit waistband with discreet, stretchable comfort