CONTRIBUTOR
Will Seaton
Essential Insights contributor, healthcare writer
Featured experts
Joe DePinto
Healthcare industry executive
Chadi Nabhan, MD, MBA, FACP
Healthcare industry executive
Vice President, Chief Medical Officer
Cardinal Health Specialty Solutions
It's an exciting time for cancer care, with numerous breakthrough therapies recently making their way from research and into the mainstream. We saw major advancements last year with the first Food & Drug Administration (FDA) approval of CAR T-cell therapies, emergence of new biosimilars, and expanded use of targeted therapies — all causing changes to the ways that oncologists can and will approach cancer treatment.
"Some of these advances have the potential to fundamentally alter how cancer will be treated," said Joe DePinto, president of Cardinal Health Specialty Solutions, in a news release. "As more novel drugs come to market in the year ahead, understanding the changing views of oncologists and the potential barriers to adoption for new therapies will be critical for all stakeholders."
In response to these trends, Cardinal Health Specialty Solutions has introduced the second edition of Oncology Insights, a report detailing the opinions of over 200 oncologists nationwide on the issues most pertinent to the advancement of cancer care (key insights from the first edition can be found here). Here are the three most significant takeaways from the findings.
1. 2017 was a landmark year for CAR T-Cell therapy, but barriers still exist.
51%
of oncologists participating in the survey saw CAR T-cell therapy as a potentially game-changing approach to cancer treatment.
Chimeric antigen receptor (CAR) T-Cell therapy has emerged as one of the most promising developments in immuno-oncology, with a number of clinical trials demonstrating full remission in otherwise highly refractory patients, who have few to no treatment options. The FDA, in a landmark move, this year approved the first two CAR T-Cell therapies—one indicated for a form of acute lymphoblastic leukemia in pediatric and young adult patients, and the other for adult patients with refractory or relapsed diffuse large B cell or high-grade lymphomas.
Today, the majority (51 percent) of oncologists see CAR T-cell therapy as a potentially game-changing approach to cancer treatment. Despite this growing optimism, barriers still exist to its adoption. For instance, 41 percent of oncologists might hesitate to refer patients due to concerns over toxicity, while others feel that the high costs of the therapy, as well as the complicated logistics of its administration, may cause them to limit their number of referrals.
"The concerns shared by community oncologists may reflect a lack of familiarity with published clinical data on CAR-T, or they may reveal a lack of first-hand experience, as the therapies are so new to the market," said Dr. Chadi Nabhan, vice president and chief medical officer of Cardinal Health Specialty Solutions. "However, given the complexities of CAR-T synthesis and delivery, the need for continued and ongoing physician education is clear."
2. There is increasing acceptance of biosimilars, along with higher expectations of their cost savings.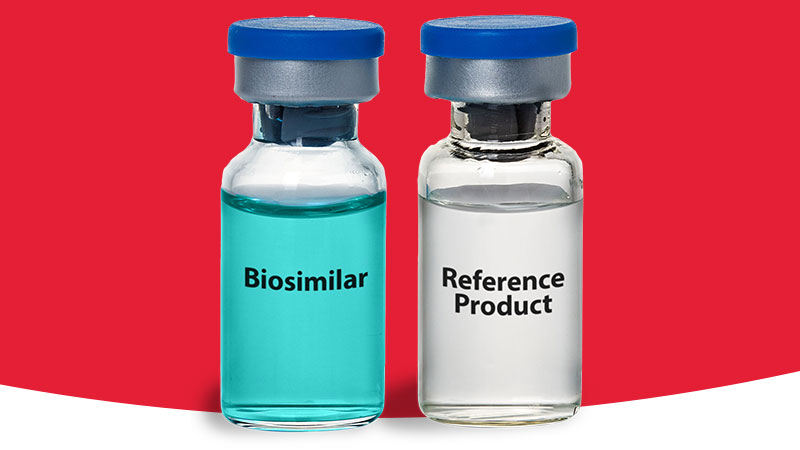 66%
of oncologists participating in the survey said it's either extremely or very important to save costs when prescribing biosimilars.
In spite of the newness of biosimilars — medicines that contain an active substance highly similar to an already approved biologic product — they enjoy a broad and growing awareness among oncologists.
Over the past two years, nine biosimilars were approved for use in the U.S. (three for use with cancer patients), and it's expected that numerous more products will hit the market over the next few years.
This is expected to drive price competition among specialty therapeutics, which could factor into the adoption of biosimilars, as 66 percent of oncologists say that it's either extremely or very important to save costs when prescribing them.
Today, just 17 percent of oncologists lack familiarity with biosimilars (a significant leap from 22 percent last year), and already, a majority are open to prescribing such treatments in place of their reference products. However, some oncologists report concerns over label expansion through extrapolation, in areas where they feel there may not be sufficient clinical trial evidence to warrant prescribing.
"In spite of this and their lack of experience with biosimilars, a strong majority state a willingness to prescribe biosimilars across all reference brand label indications and therapeutic areas, regardless of whether the biosimilar is supportive care or therapeutic, or whether it is a palliative treatment or used with curative intent," said Dr. Bruce Feinberg, vice president and chief medical officer of Cardinal Health Specialty Solutions. "Such responses suggest the barriers to biosimilar adoption are much lower now than they were a year or two ago."
3. Treatment trends are changing with new, targeted therapies for acute myeloid leukemia patients.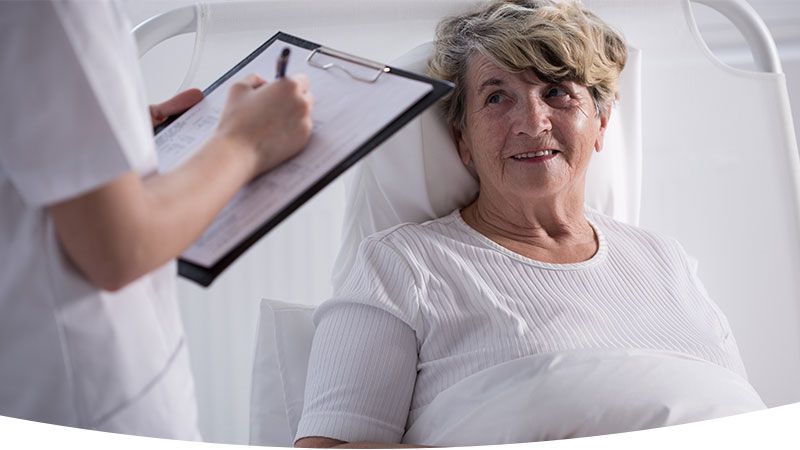 85%
of oncologists participating in the survey said they always perform genomic/mutational testing on AML patients.
For the first time in decades, researchers have been able to improve the prognosis of patients with acute myeloid leukemia (AML) by developing targeted therapies that exploit genetic markers of the disease.
 In 2017, three such therapies were approved for AML patients. However, success with targeted therapies requires that patients undergo consistent genetic testing to determine whether they may benefit from treatment, and genetic test results must be delivered on a timely basis.
It's clear that oncologists have adapted readily to this need, as today, 85 percent report always prescribing genetic tests for patients to detect for the presence of targetable mutations. "This bodes well for AML patients," said Dr. Nabhan. "But it also suggests that we may see a rapid uptake of genetic testing in other disease categories as more targeted therapies come to market and more mutations are identified."
Barriers remain, however, as 21 percent of oncologists report that the turnaround time for genetic testing can last longer than 14 days.
Meanwhile, due to the recent FDA approval of new AML treatments, a significant number of oncologists (31 percent) report being more likely to refer newly diagnosed AML patients to academic medical centers. This could portend well for elderly AML patients, who often receive palliative therapy, and may now see the increased possibility of receiving active care at an academic medical center.
Overall, most oncologists report that these new approvals do not affect their likelihood of referring a patient to an academic institution.
CAR T-Cell therapy, biosimilars and AML therapies are becoming more well-known and understood by oncologists, but additional resources and education are needed to help speed adoption and enable better care options for patients.
Oncology Insights
Get exclusive insights into the views of oncologists nationwide on key industry issues.
Subscribe to Essential Insights, our monthly newsletter featuring expert healthcare industry insights
Yes, I would like to learn more about Cardinal Health's products and services by email. I can withdraw my consent or change my preferences by visiting
Update Preferences
. Visit
Privacy Policy
for more information about Cardinal Health's privacy practices.