CONTRIBUTOR
Kelly Morrison
Director, Remote and Retail Pharmacy Services
Cardinal Health
Get even more
insights from Kelly
.
Subscribe to our monthly newsletter and hear from all of our experts! Learn more
Traditionally, remote pharmacy services (RPS) have primarily been used by rural and smaller hospitals with limited pharmacy resources. Now, regardless of size or hours of operation, essentially all hospitals are realizing the need for additional pharmacy support. Here are seven reasons why.
1
More time spent on strategic initiatives means less time for effective medication order review.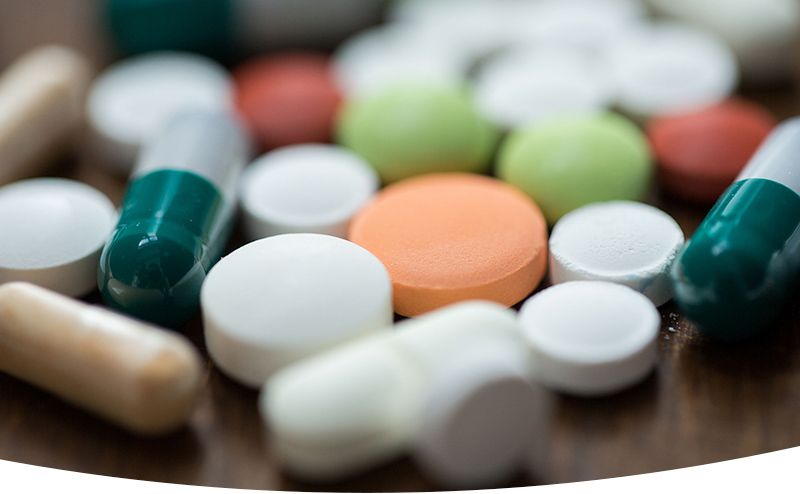 $8,750
added to a hospital stay from each preventable adverse drug event (PADE)1

Policy measures like the Affordable Care Act (ACA) and changing payment models have placed greater demands on pharmacists and expanded their influence, positioning pharmacists as an integral resource within clinical care teams. Pharmacists are playing an essential role when it comes to implementing meaningful use technologies, such as computerized physician order entry (CPOE) and medication reconciliation programs, and are also becoming highly involved in executing transitions-of-care programs to help reduce readmissions, among other strategic initiatives.
However, pharmacist participation in these system-wide initiatives can't compromise effective medication order review – the stakes are too high. The Centers for Medicare & Medicaid Services (CMS), state boards and accreditation organizations require hospital pharmacists to clinically review all non-emergent medication orders before they are administered to patients, to maximize patient safety and reduce adverse drug events. Hospitals of all sizes are using RPS to bridge that gap – ensuring every medication order receives a prospective review, while also freeing up staff pharmacist time to focus on technology and patient care initiatives.
2
Remote pharmacy services make good business sense.
Failure to clinically review every medication order can lead to negative outcomes, ranging from delays in administration, patient dissatisfaction, medication errors, adverse events and patient harm. On top of the safety risks, medication-related errors impact the hospital's bottom line, including but not limited to extended length of stay, readmissions and the cost of additional medications to offset contraindications. According to the Institute of Medicine, each preventable adverse drug event (PADE) that takes place in a hospital adds an estimated $8,7501 to the cost of the hospital stay. Hospitals with inadequate pharmacy support staff, where PADEs are more likely to occur, stand to incur a negative financial impact – one that RPS can help guard against.
3
Remote pharmacists can provide nurses and physicians with much-needed assistance and support, 24x7.
For example, remote pharmacists are available by phone and videoconference to ensure clinical teams have immediate access to a pharmacist. This is especially helpful to hospitals that do not staff pharmacists around the clock, enabling remote pharmacists to remotely assist nurses and physicians 24x7 with medication questions and verification.  Through video verification, remote pharmacists assist nurses to ensure they are retrieving and administering the correct medications. Nurses can simply initiate a quick video call with a remote pharmacist and in real time receive pharmacist verification that the correct medication was manually retrieved prior to administration.  In addition, for smaller rural hospitals that are challenged with full time pharmacist coverage, remote pharmacists can also be leveraged to verify the automation inventory fills; ensuring the correct medications are retrieved to be stocked in the automated dispensing machines.
Nurses can simply initiate a quick video call with a remote pharmacist and in real time receive pharmacist verification that the correct medication was manually retrieved prior to administration. 
4
Remote pharmacy services help improve patient safety by reducing the percentage of automation overrides.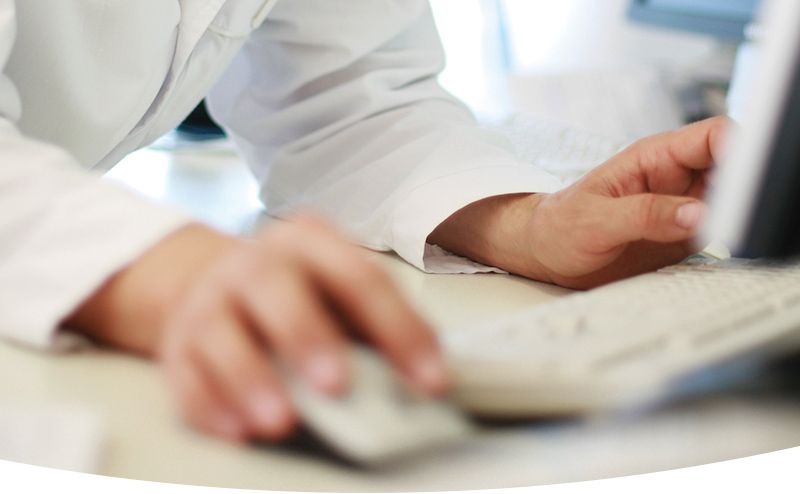 30%
Average increase in order volume post-CPOE implementation
An override occurs when nursing dispenses a medication that has not been clinically reviewed, entered and approved by a pharmacist. When CMS and accreditation bodies survey hospitals, the percentage of nursing overrides is one metric they assess to determine the percent of medications being dispensed without prior pharmacist review.
Overrides can occur when there is delay in pharmacy entering and approving the medication. These delays can be a result of an imbalance between pharmacist availability and order volume—whether pharmacy is open or closed. However, regardless of the reason behind delays that result in automation overrides, by enlisting a remote pharmacy staff to supplement and cover for the onsite pharmacy, nurses can be confident that a pharmacist reviews and approves each medication order and in a timely manner.
5
Remote pharmacy services can help hospitals process additional medication order volume that often accompanies computerized physician order entry implementation.
Post-CPOE implementation, pharmacies often see order volume increase an average of 30 percent as pharmacy begins to review orders from areas they were not responsible for pre-CPOE, such as emergency department and procedural areas. This is a reality many pharmacies do not anticipate. RPS can free up pharmacist time to become familiar with the new CPOE system, while also processing the increased order volume that results from reviewing orders in ED and procedural areas.
6
Remote pharmacy services can provide long-term support to empower pharmacists to improve patient satisfaction, meaningfully connect with patients, and improve care transitions.
Please configure the Testimonial component.
Hospitals' bottom lines are increasingly tied to the patient experience, as their reimbursement is now impacted by their performance on patient feedback solicited by surveys like the Hospital Consumer Assessment of Healthcare Providers and Systems (HCAHPS). The HCAHPS survey includes questions that address various pharmacy-related topics, such as communication about medication, discharge information and care transitions. Hospitals with high marks on patient satisfaction realize the value of deploying pharmacists to directly engage with patients to deliver medication reconciliation, bedside concierge, medication therapy management and other pharmacy services, where they can provide counsel, answer patient questions, and educate patients about how to adhere to their care plans outside of the hospital and avoid readmission. Hospitals are increasingly using RPS to enable on-site pharmacists to focus directly on connecting with patients in these important ways.
Supplemental support from RPS can also protect the patient experience throughout the episode of care, by enabling pharmacists to become more engaged, make rounds with physicians, and build stronger relationships with the rest of the clinical care team. The cumulative effect is lower rates of PADEs and medication errors, which can significantly impact both the patient experience and the hospital's reimbursements.
7
Remote pharmacy services can deliver a valuable cultural ROI.
Please configure the Testimonial component.
In today's value-based world, all clinicians, including pharmacists, are continually asked to do more, and deliver more value—often with fewer resources. The truth is that many pharmacists feel overworked and underappreciated—conditions that can lead to turnover, poor morale and weak engagement. The reality is that implementing new technologies can be challenging, and being involved in strategic initiatives, while exciting and important, also requires more pharmacist time. By implementing RPS, hospital leaders are demonstrating to pharmacy staff that they are committed to making these transitions smoother by providing extra resources and support. In doing so, they're sending a clear message to full-time employee pharmacists that they are, indeed valued and appreciated—and that their engagement with clinical teams and patients is critical to the hospital's success.
The more directions pharmacists are pulled—whether it be assisting with the implementation of new technology systems or guiding strategic clinical initiatives—the greater the need for additional pharmacist support. With strategic partners, hospitals can enlist as many or as few pharmacists as needed, with room to scale up or down to meet the demands of various initiatives.
In today's environment, hospitals must seize every opportunity to prevent errors that jeopardize clinical outcomes and threaten reimbursement, while simultaneously improving the patient experience. Remote pharmacy services enable hospitals to accomplish one or even all of these goals.
References
1Patient Safety Applications of Barcode and RFID Technologies, Zebra Technologies