CONTRIBUTOR
Michael Myser
Essential Insights contributor, healthcare writer
Featured experts
Chief Executive Officer
Cardinal Health
Laxmi Mehta, MD
Section Director, Preventative Cardiology and Women's Cardiovascular Health, The Ohio State University Wexner Medical Center
Quinn Capers IV, MD
Interventional Cardiologist; Professor, The Ohio State University College of Medicine
Editor's Note: This article was originally published on January 30, 2018 and has been updated.
Cardiovascular disease is the No. 1 killer of women in the United States, accounting for one in every three female deaths. In addition, African Americans continue to have extremely poor health outcomes when it comes to heart disease as compared to white men.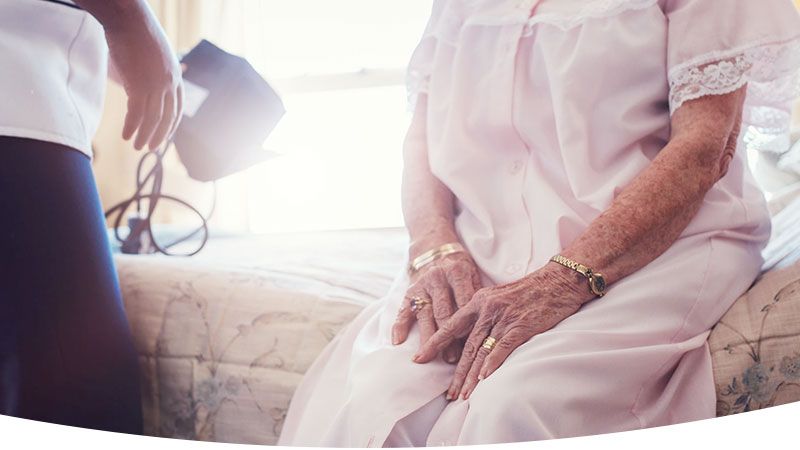 1 of every 3 female deaths
is attributed to cardiovascular disease.
The evidence of heart disease's unequal impact on women and minorities doesn't stop there. For example, women are more likely to die from their first heart attack than men, and African Americans have much higher rates of heart disease than Caucasians as well as more heart attacks and strokes. A shocking 48 percent of African American women 20 years and older have heart disease.
Cardinal Health CEO Mike Kaufmann, who previously co-chaired the American Heart Association's 2018 Columbus Go Red for Women Luncheon, was surprised when he learned about the gender disparities among women and men in cardiovascular disease.
What he found is that women are "misrepresented in research, misdiagnosed by medical professionals and misunderstood when it comes to the impact of heart disease and strokes."
As February marks American Heart Month — and National Wear Red Day (Feb. 7) brings attention to cardiovascular disease and its impact on women — researchers and doctors are beginning to answer why this is happening, and how these heart health disparities can be addressed.
Heart health disparities in women
For women, the disparities in health outcomes are often due to symptom presentation. Rather than the most common "crushing" chest pain, the American Heart Association says women may instead have lower back pain or severe heartburn, significant fatigue, lethargy and nausea, and even increased anxiety.

 Go Red For Women® | Survivors''Story
"Atypical symptoms like these can be difficult to pinpoint as heart disease," said Dr. Laxmi Mehta, section director of Preventative Cardiology and Women's Cardiovascular Health at The Ohio State University Wexner Medical Center. "Instead of the heart, it's easy to focus on something else as the cause."
Not only are patients themselves unaware of these symptoms and how they relate to heart disease, but years of educational lag has caused a gap in how doctors understand these different symptoms.
"Many of us were not taught of these gender differences in medical school, so that impacts your perspective," said Dr. Mehta. And for female patients, rather than rushing to the hospital, they will sit through a cardiac event at home, assuming it's something else. In fact, a 2012 American Heart Association survey found that 44 percent of women were not even aware that heart disease is the leading cause of death among women.
Additionally, the preventive and acute treatment of heart disease or heart attacks in women is often less aggressive. According to a 2016 study in the journal Circulation Research, "women are less likely to receive preventive treatment or guidance, such as lipid-lowering therapy, aspirin, and therapeutic lifestyle changes, than are men." Moreover, a recent study from the University of Ottawa's Heart Institute found that women aren't "evaluated as intensively or invasively as men," nor do they receive the same level of invasive surgery treatment as their male counterparts.
Heart health disparities in minorities
For African Americans, there are often similar disparities in how they are treated for heart disease during cardiac events.
"Many studies document that, for the same objective findings, African Americans are less likely than Caucasians to receive cardiac catheterization procedures, drug-eluting coronary stents, procedures to restore blood flow to the legs, pacemakers and defibrillators," said Dr. Quinn Capers IV, an interventional cardiologist and professor at The Ohio State University College of Medicine. "In some instances, these differences have been associated with higher mortality in black patients."
African Americans are also simply at a higher risk for heart disease than Caucasians, with higher rates of contributing factors like obesity, diabetes and hypertension. Dr. Capers said other major factors in these disparities are the greater environmental and socioeconomic hurdles—all of which can ultimately impact heart disease rates.
Just as with women, there are also education gaps in medical schools on the treatment of African Americans, but some of that discrepancy is also "flavored by unconscious or even conscious racial bias," said Dr. Capers. "Studies have shown that when a physician with implicit white race preference encounters a black patient, they are less patient-centered in their care and doctors may withhold certain treatments, even life-saving ones."
Research discrepancies
Finally, both African Americans and women are under-represented in research studies and clinical trials around heart disease and heart disease treatment. According to Dr. Capers, part of the problem is a lack of trust in the minority community for researchers.
Dr. Mehta added that clinical trials historically excluded women for a variety of reasons, including the assumption that women would have similar response to medications as men, fluctuating hormones would confound study results, and concern over reproductive adverse effects in women of childbearing age.
Making strides
The picture isn't entirely bleak, however, as improvements are being made in both the education and treatment of heart disease in women and minorities. Along with Dr. Mehta, the American Heart Association in 2016 published its first scientific statement and paper specifically on heart attacks in women, furthering awareness of these discrepancies.
For African Americans, medical schools are catching up in the education of their students, adding information about environmental contributors to disease like education and crime. In fact, Drs. Mehta and Capers have lectured on gender and racial disparities in healthcare and cardiac care to first-year Ohio State University medical students for the previous eight years.
In perhaps the brightest spot, the American Heart Association found that female deaths due to heart disease in 2013 were at the lowest levels recorded since 1979.
"We've made great strides in significantly lowering the number of deaths of women due to heart disease" said Dr. Mehta. "But there's still more work to be done."
For further reading:
More Essential Insights articles about cardiovascular disease