CONTRIBUTOR
Laura Mueller
Essential Insights contributor, healthcare writer
Will payers move remote patient monitoring into mainstream practice?
In a country where nearly half of all adults suffer from one or more chronic health conditions, how do you keep healthcare delivery costs down while also giving patients access to the care they need? It's a question that has long plagued U.S. payers and providers, and one that emerging technology is poised to help answer.
One technology, remote patient monitoring (RPM), is gaining increased attention from both payers and providers in the conversation around how to provide more efficient care. RPM refers to wirelessly connected medical devices that enable patients to be observed away from care facilities. The devices range in form, from sensors to wearable gadgets and technology embedded into clothing, to implanted monitors, and more. They serve different functions—checking glucose levels, alerting if a patient falls, or tracking activity levels. All are meant to help patients and providers manage care outside of traditional settings while cutting down on the expensive toll of reactive medicine. RPM is part of a general trend toward mobile health (mHealth)—services and devices that deliver health benefits to patients without the requirement of a physical visit to the doctor.
At Fuse, Cardinal Health's innovation lab, experts are looking closely at the growing benefits of RPM for payers and patients alike.
"The more data you have, the better," said Corbin Shaw, a healthcare innovation specialist at Fuse.  "Remote patient monitoring sheds light onto those gaps that the payer currently doesn't have insight into." This information can help providers respond proactively to issues, offering intervention at earlier stages and minimizing the steep costs incurred in emergency situations.
The proven success of mHealth
One of the earliest adopters of mHealth, including RPM devices and telehealth, is the U.S. Department of Veterans Affairs (VA). The VA allots nearly half of its $100 billion yearly budget to the Veterans Health Administration (VHA), which manages the healthcare of 8.3 million patients, two-thirds of whom suffer from at least one chronic illness.
Since starting its initial RPM and telehealth program in 2003, the VHA has been able to reduce the number of bed days of care by 25 percent and reduce acute hospital admissions by 19 percent, a 2014 case study by the Healthcare Information and Management Systems Society showed. A $1,600 annual investment per patient in mHealth technologies helped the VHA decrease average costs per patient by more than $6,500 per year. And VHA patients have been eager to embrace the convenience and control afforded by mHealth. Of those offered the services, 90 percent accepted.
The benefits seen by the VHA reveal the greater possibilities of home-based patient monitoring. Patients—even those who suffer from chronic illnesses—feel more secure and empowered, while their providers are able to track symptoms and treatment adherence from afar, intervening before crises occur. With the reduction in hospital visits and lengths of hospital stays, payer costs are decreased significantly, a small investment per patient upfront translating into major savings across the care continuum. Other healthcare agencies, including the U.K.'s National Health System, are looking to the VHA's experience with RPM and telehealth as a model for similar programs of their own.
Helping keep patients accountable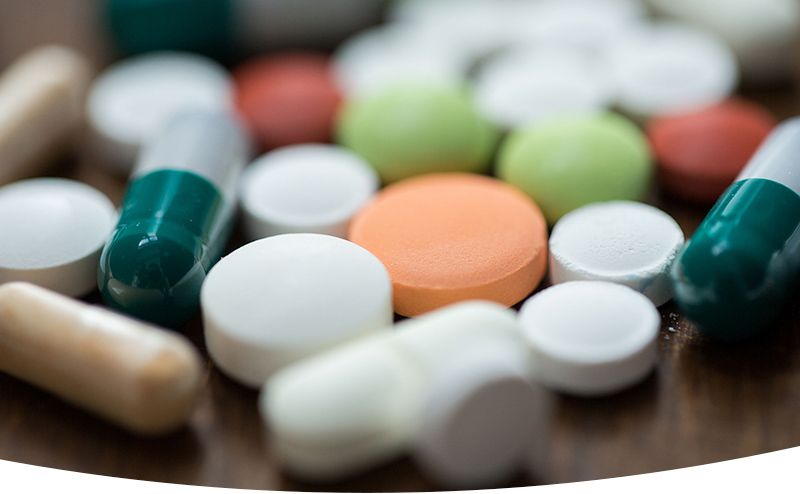 $100 - $300 billion
The amount spent annually on care costs related to nonadherence.
Treatment for chronic conditions can be complex. There are diet, exercise, and lifestyle recommendations, appointments to juggle, and often, multiple medications that need to be taken regularly. Poor adherence to care requirements is rampant and expensive. For example, a report from the World Health Organization shows that direct costs attributable to inadequate treatment control in diabetes patients is roughly three to four times higher than costs for those who adhere to care plans.
The problem for payers whose patients are managing chronic illnesses like diabetes, hypertension, coronary artery disease, and asthma, is that much of the costs incurred are a result of medication nonadherence, mostly in the form of avoidable hospitalizations.
According to a National Institutes of Health report, between $100 and $300 billion is spent annually on care costs related to nonadherence, a sum that represents 3-10 percent of total U.S. healthcare spending.
"We see the potential for RPM to enhance medication adherence measures," said Tom Halterman, vice president of medication therapy management at Cardinal Health. "Medication nonadherence is a huge and costly problem, and technology like RPM could give patients the support and accountability they need for better day-to-day health management that can also avoid costly episodes of care."
Moving RPM into the mainstream
As of 2015, 4.9 million patients were already enrolled in mHealth care programs encompassing RPM. Rising market acceptance suggests continuing growth, and payers may be best suited to push RPM into mainstream practice.
The healthcare innovators at Fuse believe that creativity and advancement in RPM technology will result in wearables and other devices that seamlessly integrate into patients' lives, wirelessly transmitting health data to payers and providers in real time and allowing for proactive healthcare that reduces wasteful spending. One example is the concept of Bluetooth-connected devices, like a smart scale to monitor a congestive heart failure patient's weight, since rapid weight gain can be a sign for hospital readmission.
"It will be interesting to see what RPM devices and data payers and providers will actually use and trust, as well as how the device data will be integrated into existing payer and provider data sets and workflows," Fuse healthcare innovation specialist Kristina Redgrave said.
As healthcare spending continues to grow, payers have a unique opportunity to start developing infrastructures that support RPM among their patients, perhaps considering reimbursement plans for device purchases or incentives for good health and proper care maintenance. Those incentives may also be enough to push patients into action despite any privacy and security concerns. Though the exact mechanisms of widespread RPM use are still unclear, the opportunity for payers to greatly reduce spending through RPM technology is promising.
How remote patient monitoring could be used across the healthcare continuum for a patient: