CONTRIBUTOR
Chris Hayhurst
Essential Insights contributor, healthcare writer
Featured experts
Brian Fuller
Vice President, Value-Based Care, naviHealth
Jessica Frank, PharmD
Vice President, Quality, OutcomesMTM
Two competing hospitals in the same city in South Carolina join forces to improve stroke care for their respective patients. In Maine, 10 community hospitals across five separate counties form a collaborative to expand access to healthcare for the state's rural residents. And in Philadelphia, four organizations—a local rec center, the public library, a community health center, and a children's hospital—come together to create the South Philadelphia Community Health and Literacy Center, a first-of-its-kind public-private partnership focused on bolstering community health and wellness.
Welcome to the world of healthcare in 2017, where organizations that used to just "go it alone" are now compelled to collaborate with other providers—and even with other entities not traditionally part of healthcare.
Health system collaboration
Those two hospitals working in the interest of better stroke care? MUSC Health, part of the Medical University of South Carolina, and Roper St. Francis still fight for the same customers, but now they can expect to see gains in patient outcomes as their Lowcountry Stroke Collaborative, which they launched in 2016, pools resources to boost treatment speed and ramp up care quality. 
Meanwhile, in Elkton, Maryland, Union Hospital and its 350 physicians teamed up with Nemours/Alfred I. DuPont Hospital for Children, a world-renowned facility in nearby Wilmington, Delaware. The goal of that partnership: to leverage Nemours' clinical expertise treating children to improve the pediatric services provided at Union. "Adding Nemours pediatric nurses to our clinical team at Union Hospital allows us to provide high quality specialized pediatric care in a community health care setting," said Haytham Hamwi, M.D., site chief of Pediatrics for Nemours duPont Pediatrics at Union Hospital.
---

Katie Boston-Leary, chief nursing officer and senior vice president of patient care services at Union Hospital on their collaboration with Nemours Alfred I. duPont Hospital For Children. (Via Hospitals & Health Networks.)
---
"There are several drivers for this surge in collaboration," said Brian Fuller, vice president of Value-Based Care at naviHealth, a Cardinal Health company focused on care transitions and post-acute care management. "But the biggest involves the financial incentives." For one, Fuller said, collaboration can lead to significant cost savings as organizations reap the benefits that come with scale and the sharing of limited technological and human resources. But even more important, in his opinion, are the new models of reimbursement like bundled payments that incentivize providers (even competing ones or those in different settings) to work together to provide higher quality, more cost-effective treatment across the care continuum. (Read more about the benefits of participating in bundled payments in this naviHealth Essential Insights article.)
To succeed in this environment of accountable care, where hospitals and health systems must reduce readmissions and shoulder financial risk for the quality and cost of care, "organizations are banding together," Fuller said. His advice to healthcare organizations: "Your functional outcomes are going to improve when you coordinate your services with those of other institutions, clinically integrate with downstream providers, and smooth out your transitions of care."
Pharmacy collaboration
Pharmacies are also playing a bigger part in collaborative care models. For example, Mercy Medical Center in Dubuque, Iowa, reduced readmission rates among their high-risk patients through close collaboration with Mercy Family Pharmacy, a community-based organization within the Mercy Health Network. 
Josh Feldmann, co-director of Mercy Family Pharmacy, said that whenever a patient with multiple chronic conditions is admitted to the hospital, they're almost immediately connected with a team of pharmacists from Mercy Family Pharmacy who track their progress for the duration of their stay. The pharmacists spend several hours at the hospital each day, meeting with individual patients, discussing medication compliance, and exploring possible solutions to any barriers they might face to taking their medications after discharge. Finally, when a patient does leave the hospital, the pharmacists follow up multiple times by calling or visiting them at home to check for adverse side effects and provide assistance as needed. 
The benefits of a collaboration like this might vary between organizations depending on the patients served, but Mercy Medical's experience is impressive: Their high-risk patient readmission rate has dropped from the national average of around 35 percent to a current rate closer to 10 percent.
Facilitating collaboration
"Quality is the new currency," said Jessica Frank, PharmD, vice president of Quality at OutcomesMTM, a Cardinal Health company providing medication therapy management programs. As part of their work, OutcomesMTM leverages local relationships among pharmacists, patients and prescribers. So Frank knows from experience how important collaboration is for any organization focused on value-based care. "In one of our programs, a cardiologist was trying to get a patient's blood pressure to raise and had no success with three different medications," she recalled. "The patient's pharmacist looked at her regimen one day and noticed that another specialist had written her a prescription for a different medication that could cause low blood pressure as a side effect." The pharmacist consulted both the specialist and the cardiologist and "they were able to get the patient back on track," Frank said.
Frank noted that collaboration has always been critical when it comes to delivering high-quality patient care. But now, with the shifting healthcare reimbursement landscape pushing organizations in the direction of better value, care coordination and mutually beneficial partnerships are on the rise.
"The fact is that hospitals and health systems and providers of all kinds are now all measured according to their ability to improve quality of care while lowering costs," Frank said. "They can try to do that on their own, but I think it's pretty clear there are easier ways to go about it."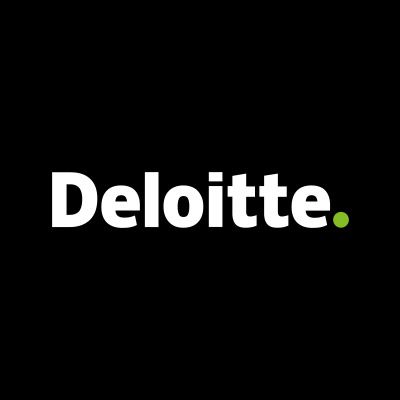 Provider collaboratives
A report from Deloitte on the business case for hospital collaboratives.