Contributor
William Nadeau, MS, RD
Medical Affairs Director, Cardinal Health
Approximately 100,000 Americans die each year from venous thromboembolism (VTE) – also known as blood clots – making it an area of growing concern in the healthcare community. In comparison, that's more than double the number of people who die from influenza and pneumonia, and two and a half times the number who die from breast cancer, according to the Centers for Disease Control and Prevention.
Although the causes of blood clots are varied, about half of all blood clots are directly related to a recent hospitalization or surgery.
Here are five key insights for hospital leaders when it comes to this common and costly condition.
1. Prevention reduces hospital costs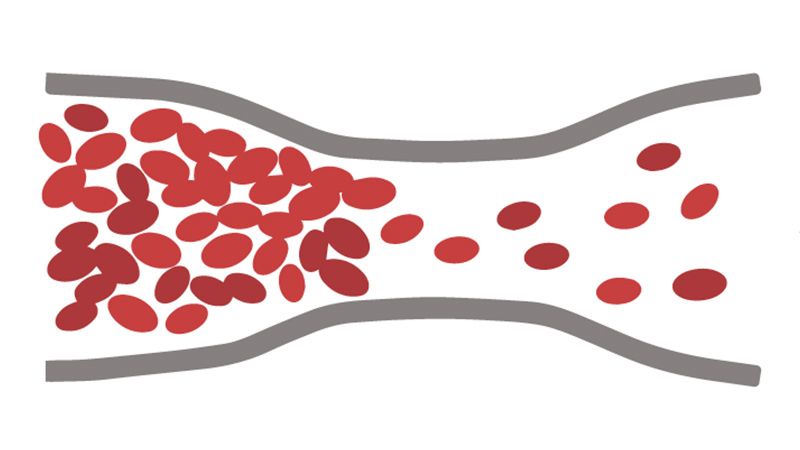 $15,000
Estimated cost per hospital-acquired venous thromboembolism, which encompasses deep vein thrombosis (DVT) and pulmonary embolism.
According to the Agency for Healthcare Quality, only 50-60% of VTE patients in the U.S.  receive appropriate preventive treatment, even though compliance to best practices can stop as many as 70% of all hospital-acquired cases. Hospital-acquired VTE also creates unnecessary spending for providers, with the cost per episode  estimated by ClinicoEconomics and Outcomes Research at $15,000. This number skyrockets to $82,000 for the one in five U.S. patients with VTE readmitted within 30 days.
2. Hospitals miss opportunities for VTE prevention
Providers face common barriers to making VTE prevention a higher priority, like lack of standardization, difficulty putting complicated guidelines into practice and general overwhelm with available information. As a result, hospitals miss these opportunities for VTE prevention:
Assessing patients at admission (accounts for 30% of cases)
Ordering appropriate VTE prophylaxis (accounts for 35% of cases)
Educating patients (accounts for 15% of cases)
Re-assessing for changes in patient risk levels (accounts for 20% of cases)
Looking to best practices – like implementing protocols with stronger assessments and consistently using proven clinical tools – can help the healthcare community overcome these barriers and reduce hospital-acquired blood clots.
3. Proven prevention methods exist, but are underused
Consistent use of proven tools such as intermittent pneumatic compression (IPC) devices supports VTE prevention while limiting the bleeding risks associated with anticoagulants.
However, many providers do not consistently use intermittent pneumatic compression as a preventive measure, though the American College of CHEST Physicians guidelines recommend it even with low-risk patients. Other evidence also supports that mechanical compression can lower incidence and cost of VTE.
Successful implementation of IPC use requires education for front-line clinicians. A survey conducted by the National Association of Clinical Nurse Specialists earlier this year showed that one in five nurse educators either weren't aware, or were only somewhat aware, of the impact of mechanical compression in preventing VTE.
4. Transparency is key
Boston Medical Center reviewed its VTE data compared to its peers and realized its patients were three times as likely to experience VTE as patients at other hospitals across the country. Armed with this information, the medical center made changes, which reduced VTE rates by 84% and lowered complications from pulmonary embolisms by 55%, while reducing $1 million in hospital spending.
Pamela Rosenkranz, director of Clinical Quality and Patient Safety at Boston Medical Center, now serves as a VTE prevention champion and emphasizes the role transparency played in achieving these improvements. She says both transparency and training were key, not only for hospital leadership but for the clinicians and other caregivers with direct patient contact.
5. Resources are available
Recently, Cardinal Health launched a new educational campaign, Smart Compression Educates, aimed at helping hospitals implement a VTE protocol designed to help save lives by reducing the number of preventable, hospital-related blood clots.
The campaign offers a digital library of materials designed to help the healthcare community get smart about preventing HA-VTE, including continuing education credits, VTE risk-scoring tools, an eBook, and a patient compliance survey.
Visit cardinalhealth.com/knowVTE to read more best practices from other prevention champions across the U.S. and learn about successful VTE protocols and prevention lessons directly from leading nurse educators.