CONTRIBUTOR
Chris Hayhurst
Essential Insights contributor, healthcare writer
Featured expert
Innovation Solutions Manager
Fuse by Cardinal Health
W
ith the breakneck pace of change in healthcare, it's getting harder to anticipate what's next. As we continue to march into 2018, we asked Kristina Redgrave, an innovation solutions manager at 
Fuse by Cardinal Health
, for her predictions. Here's how she thinks healthcare innovation will move forward throughout the rest of the year.
1. AI will be touted as a potential solution for the looming shortage of healthcare providers.
About 35 percent of hospitals expect to implement Artificial Intelligence within two years, according to HIMSS Analytics, a subsidiary of the Healthcare Information and Management Systems Society that performs healthcare research and advisory work.
Healthcare organizations are already using AI systems to optimize scheduling, aid surgical operations, and predict falls.
This year, Redgrave believes AI will be touted as one potential solution to the looming shortage of healthcare providers in the United States (the Association of American Medical Colleges predicts the deficit among doctors alone could amount to 88,000 by 2025).
88,000
The expected deficit of doctors by 2025, according to the Association of American Medical Colleges.
"AI will aid as opposed to replace jobs," Redgrave said, "There will always be a need for the human element in healthcare but this technology can provide better, quicker diagnostic and treatment decision support."
For example, this could allow a general cardiologist at a smaller hospital to tap into more specialized knowledge that otherwise would only be available from an interventional cardiologist at a larger hospital. Filling gaps like these will be extremely important as we face a healthcare worker shortage, especially in primary care.
In 2018, expect to hear less about why healthcare providers "should embrace" artificial intelligence, and more about how AI is helping alleviate the burden on providers. (Read "Five signs for your health system should consider implementing AI.")
2. Healthcare organizations will form more unique - and even unexpected - partnerships.
Mergers and acquisitions were a hot topic last year, and they'll continue to make headlines throughout 2018. Among the notable marriage news toward the end of 2017: Dignity Health and Catholic Health Initiatives, two of the biggest nonprofit hospital systems in the United States, will join forces to form a national chain providing healthcare services across 28 states. UnitedHealth Group also bought DaVita Medical Group, one of the nation's biggest independent medical groups; and CVS announced plans to acquire Aetna.
Much of this merger action is a result of the ongoing shift toward value-based care, where providers are becoming increasingly accountable for improving quality of care and reducing costs. Additionally, organizations are now compelled to collaborate to better meet the needs of healthcare consumers and find economies of scale.
"To compete in this dynamic healthcare landscape, organizations are increasingly forming partnerships or merging with other organizations – sometimes those in different parts of the care continuum," Redgrave said. "Ultimately, these partnerships and mergers allow for increased access to patient data across the care continuum, which in turn will lead to opportunities to improve patient care and appeal to the consumer."
While we may not know what to expect in terms of new partnerships, we can expect to see all eyes closely watching how these moves impact medical costs.
3. The healthcare industry will heed the urgent call to better care for our aging population.
The eldest of the nation's 75 million baby boomers are turning 72 in 2018, while just behind them, those turning 65 (and thus joining the ranks of the Medicare-eligible) are doing so at a rate of about 10,000 per day. As the U.S. population grows older, the healthcare industry will develop new products and services designed with seniors in mind. (Read "Design for living, not aging.")
Back in November, the Centers for Medicare and Medicaid Services announced reimbursement changes beginning Jan. 1 to help accelerate the adoption of telemedicine and remote patient monitoring – two digital tools it thinks will help serve the Medicare population.
According to a Politico Pro analysis, Medicare reimbursement for telehealth and remote patient monitoring technologies totaled just $28.75 million in 2016. Now, Redgrave sees increased adoption of these tools and financial upside for providers with these latest reimbursement changes.
Furthermore, eighty-seven percent of seniors say they would prefer to live at home for as long as possible. So more Internet of Things devices like smart sensors, heart monitors, and smart home devices are being developed to help seniors live in their own homes safely, independently, and comfortably.
"Many of the advancements for this population are aimed at helping them 'age in place,'" Redgrave said. "I think the healthcare industry knows it can no longer wait to address the growing needs of the aging population."
4. Leveraging data analytics will become an imperative for all types of healthcare organizations.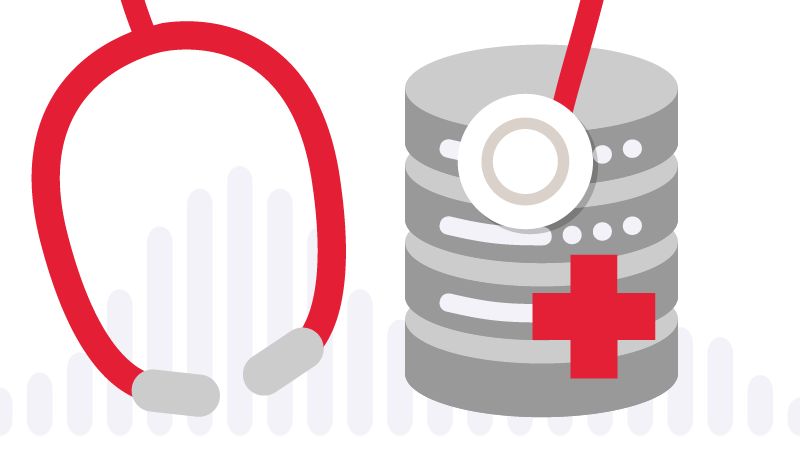 2,314 exabytes
The estimated amount of health data that will be produced in 2020, according to the International Data Corporation. (one exabyte = one billion gigabytes)
Last October, the Healthcare Executive Group, a national network of industry leaders, released its annual top 10 list of critical opportunities and challenges in healthcare. Coming in at number one for 2018: "Clinical and Data Analytics: Leveraging big data with clinical evidence to segment populations, manage health and drive decisions."
A variety of companies offer data-focused products that promise to help clinicians provide more efficient and effective care, while others have created data-analytics solutions specifically for the payer market (providing, for example, health-risk prediction tools to help health plans manage new enrollees). Pharmaceutical companies are also looking at how to leverage insights to better support the patients they serve.
"The amount of clinical, patient and payer data is continually growing from the increased adoption of Electronic Health Records and digital medical devices," Redgrave said. "Now it's imperative for organizations to leverage this data for better patient outcomes."
5. More healthcare organizations will invest in blockchain technology.
Blockchain is the latest technology darling, dubbed the next revolution of the Internet. (Read "The rise of blockchain: What it is and how it can benefit healthcare").
Companies are actively exploring using blockchain for medical supply chain tracking -- Genentech and Pfizer recently completed a pilot using blockchain technology to monitor their drug supply chain. Additionally, healthcare organizations, including payers, are implementing blockchain to monitor and transfer patient consent, and allow access to patient records between different providers.
A survey from research firm Black Book found that 76 percent of payers are considering or already deploying blockchain solutions in some capacity.
"In 2018, I think we can expect more companies to invest in blockchain healthcare solutions, and more health systems, providers, payers, and others to pilot them," Redgrave said.
What else is coming in healthcare innovation over the rest of 2018? Stay tuned to Essential Insights as we take a deeper dive into these predictions and keep you apprised of the latest trends in healthcare.
About Fuse by Cardinal Health
Cardinal Health saw the need for ongoing innovation to address challenges and anticipate trends in healthcare. Fuse opened its doors in 2014 and is the innovation center of Cardinal Health. Made up of a nimble, diverse team that merges technology and science with human-centered design, it brings deep expertise and industry foresight to solve complex healthcare challenges while leveraging the reach and resources of a large, global corporation. Learn more about Fuse at 
www.cardinalhealth.com/fuse.