CONTRIBUTOR
Laura Mueller
Essential Insights contributor, healthcare writer
Featured expert
Chris Huber
Director, Point of Care and Infectious Disease Products for Laboratory Products,
Cardinal Health
Sue Champion
Director, Clinical Operations, Cardinal Health
John Kilgour
National VP, Specialty Pharmaceutical Distribution Sales, Cardinal Health
The Centers for Disease Control and Prevention (CDC) has said that flu activity is elevated and increasing and recommends all individuals six months and older receive a seasonal flu vaccine, if they have not yet already.
Although last year's flu 2018-2019 season was moderately severe, it was the longest in 10 years, lasting 21 weeks. Officials are already warning that this U.S. flu season is off to its earliest start in 15 years.
Caused by the influenza virus, flu symptoms can include fever, cough, and a sore throat, and while anyone can get the flu, some people are more susceptible to developing flu-related complications.
All of this serves as a good reminder as flu season gets underway, but it's important to note that the fight against the flu is really is a year-round process. While it's difficult to predict the severity of any flu season before it occurs, there are concrete steps that health systems can take throughout the year to be better prepared.
What you can do now
Here are some strategies that can help hospitals better fight the flu in the near term.
Leverage weekly updates from the U.S. Centers for Disease Control and Prevention (CDC). Beginning in early October and running in to the late spring, the CDC publishes a weekly Influenza Surveillance Reports, FluView. This report captures relevant statistics such as influenza-like illness and positive specimens as well as documenting flu activity as it spreads and declines throughout the United States.
"FluView, available on the CDC Website, is a fantastic tool that reports on flu activity by region throughout the duration of the flu season," said Chris Huber, director of Point of Care and Infectious Disease Products for Laboratory Products at Cardinal Health. "From patient activity, virus surveillance and the geographic spread of influenza-like illness in the United State, FluView is one of the best publicly available resources to track flu activity at the national, state and local level."
Stay up to date with current point of care platform offerings. Flu testing is available on a variety of testing platforms. From rapid lateral flow tests, reader assisted instrumentation, and molecular diagnostics, there is no shortage of testing options available to clinicians. Huber added that clinicians must balance multiple factors such as sensitivity/specificity, turnaround time, and economic implications when selecting the platform to meet their patients' clinical needs. (Learn more about the solutions Cardinal Health has to meet flu testing needs here.)
Support workforce health. You can't care for sick patients if your staff is sick too, which is why it's crucial to follow adequate flu protection procedures. 
 "Staff should keep their scrubs separate from non-work clothes, including washing them separately," advised Sue Champion, director of Clinical Operations at Cardinal Health. "Healthy eating habits, exercise, and adequate rest can also help make anyone less susceptible to contracting the influenza virus."
Champion also recommended hospitals and other facilities follow the CDC's infection control basics, which include precautions such as performing hand hygiene, using personal protective equipment (this flu product prevention checklist can help ensure your shelves are stocked with all the right essentials), and limiting the transport and movement of patients.
Vaccinating employees also helps protect their health and reduce losses in productivity and revenue. During the 2017-2018 flu season, an estimated 18 million employed adults missed four, eight-hour shifts, costing employers approximately $15.4 billion.
What you can do year-round
"Flu is more than just a season," said John Kilgour, who oversees the Cardinal Health Flu Vaccine Program. "A comprehensive flu plan means being prepared and staying informed year-round." And one of the best ways to prepare is by pre-booking flu vaccines and supplies so you know your facility will have what it needs when the season does roll around.
Kilgour also offered a month-by-month flu plan that helps health facilities stay on top of the season long before it comes to a head. Here's what he recommended:
January – May: "Even in winter, when flu season is still at its height, it's important to be looking ahead," Kilgour said. Start learning about what vaccines are being planned for the next year and place your pre-book order as early as possible.
May – July: Evaluate your pre-book order again, considering your health system's needs and make sure you've ordered enough. Now is the time to order more if you'll need it. Kilgour also recommended using this time to "finalize your vaccination strategy and clinic dates."
July – October: This is when the FDA approves and releases a year's flu vaccine, and if you've pre-booked, this is when you'll receive your product. It's also the time to begin giving vaccinations. Continue to evaluate your needs and make sure you've accurately ordered the correct supply.
October – December: "Forecasting for the next pre-book begins by determining the success of the current season and opportunities for improving in the next," Kilgour said. Even if you're still vaccinating, you should also be digging into the data and seeing how successful you were with ordering product and getting your patient population protected.
Although a flu pandemic is relatively rare, proper planning includes preparing for the worst-case scenario. The CDC offers a Hospital Pandemic Influenza Planning Checklist that can help you improve your pandemic preparedness.
You can't predict exactly how each flu season will unfold, but you can control how well you handle it and how prepared you are for the next one. Put a plan into place that effectively allows you to track and evaluate your hospital's flu response so that no matter what the flu season throws at you, you're ready for it. 
Editor's Note: This article was originally published on February 15, 2018 and has been updated.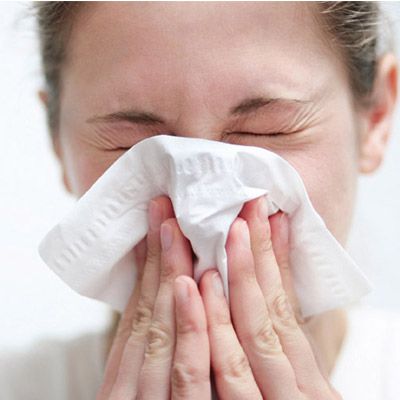 Cardinal Health™ Flu Care Order Management
Conveniently order and manage your flu vaccines online.