CONTRIBUTOR
Laura Mueller
Essential Insights contributor, healthcare writer
Featured experts
Trey Coffey, MD
Associate Clinical Director, Children's Hospitals' Solutions for Patient Safety
William Nadeau, MS, RD
Medical Affairs Director, Cardinal Health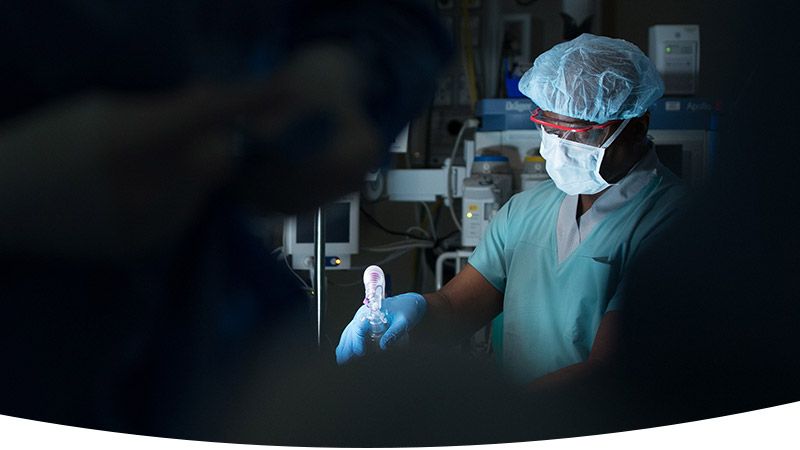 As many as 1 in 10 patients
in developed countries are harmed while receiving hospital care.
According to the World Health Organization (WHO), as many as one in 10 patients in developed countries are harmed while receiving hospital care — making patient safety a serious global public health issue.
The most recent Leapfrog Hospital Safety Grade, released in October 2017, highlights the safety disparities that exist among healthcare facilities in the United States. Leapfrog, which assigns a grade of A through F to hospitals based on their patient safety performance, evaluated 2,632 acute care hospitals for the October report. Less than one-third of the hospitals achieved an A grade, with the biggest percentage – 36.6 percent – grading at a C. Fifteen hospitals received a failing grade.
Trey Coffey, MD, staff pediatrician at The Hospital for Sick Children in Toronto, Canada, said that while hospital safety culture is constantly evolving, there are specific steps that all hospitals should be taking to improve overall safety and reduce harm.
Coffey is also associate clinical director for Children's Hospitals' Solutions for Patient Safety (SPS), a network of more than 130 children's hospitals in North America that share the vision that no child should experience serious harm during treatment. SPS began in 2009 as a partnership among eight Ohio children's hospitals, the Cardinal Health Foundation, and other members of the business community.
"We may not be able to completely eliminate human error, but we can design systems that make it harder to make the error—or easier to detect it and correct it before harm occurs," Coffey added.
With March 11-17 designated as Patient Safety Awareness Week, here are four keys to implementing and sustaining a culture of safety.
1. Active participation from hospital leadership
A commitment to harm reduction must start at the top. Hospital leadership, including senior executives and boards of directors, are in a strong position to motivate and lead change, even if they're not on the front lines of care.
"The accountability is with the whole organization, including leadership, to be designing systems that are safer," Coffey said. "In the model that we encourage and that most of our members adhere to vigorously, it's the leadership who set the tone and who determine what's going to be monitored and measured, how it's going to be resourced, and what kind of targets are going to be set."
By working collaboratively with safety science experts and taking into account input from providers, consumers, and data regarding their hospital's safety outcomes and processes, those in leadership are afforded a unique, comprehensive view of what's working and what's not. From this vantage point, they are better able to identify areas in need of improvement and codify processes to help get there.
2. Promotion of a "fair and just" safety culture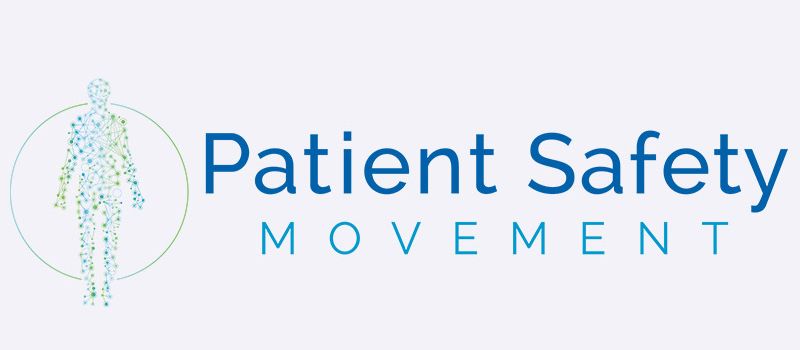 Zero preventable deaths by 2020
is the goal of the Patient Safety Movement Foundation.
In a setting as high-risk and complex as a hospital, mistakes and accidents are going to happen. It's the response to these errors that plays a major part in a culture of safety.
"With the 'fair and just' culture concept, we're bringing some balance back," Coffey said. "People are not accountable for being perfect and superhuman and never making an error. But they are accountable for making the right behavioral choices, provided that we as an organization have done a good job of teaching them what the right steps are, making it feasible for them to follow the steps, and helping them understand the risks of deviating from the safety protocol."
In a fair and just culture, there is a degree of blame when something goes wrong based on reckless or unjustifiable behavior, but there's also an assumption that if you err, you will be treated without bias. It's a learning culture, Coffey said, where individuals feel comfortable speaking up about errors. In turn, those responsible for setting safety protocols are provided with more information that can help them solve and improve existing standards. (Read more about a "fair and just" safety culture in this Essential Insights article.)
3. Support for the healthcare workforce

Watch a replay of Becker's Hospital Review webinar entitled "Taking care of those who give care: Four recommendations to improve safety"
Patient safety requires strong employee health, according to a 2015 report from the National Patient Safety Foundation (now part of the Institute for Healthcare Improvement). And indeed, a strong culture of safety is impossible without a workforce dedicated to its implementation and maintenance.
"We know from safety science that individuals' mood and wellbeing impact their ability to practice safely," Coffey said. Instilling an environment of respect and acknowledging successes provides staff with the encouragement and support they need to meet the high standards of care we expect from them.
When there's progress on harm reduction or a staff member makes a particularly good catch, that should be shared and celebrated, Coffey said. It can mean singling out an individual who went above and beyond in their safety efforts, or even ordering in cake or pizza to celebrate a new safety milestone. Everyone on staff works extremely hard for these successes, and it's important they know their efforts are valued.
Staff safety is also an imperative to having a safe facility, and "supporting strong healthcare teams" is part of the criteria for the Leapfrog Hospital Safety Grade. (Learn more about taking care of those who give care from this Becker's Hospital Review webinar).
4. Involvement of patients and families
No one has more invested in a hospital's safety culture than the patients being treated there and their families. As such, they are able to offer unique perspectives than can assist leadership in recognizing and codifying best safety practices.
"One of the things that we encourage our members to do, and which many have embraced with gusto, is to invite patients and family advisors to join the highest level governing bodies – boards, decision making committees at the hospitals – so that the patient voice is always there," Coffey said. Patients and families are "an obvious partner" to enhancing understanding of what really goes on, she added, and it makes sense to give them a voice.
William Nadeau, medical affairs manager for Cardinal Health, recently delivered Cardinal Health's commitment to the Patient Safety Movement Foundation at their annual summit in London, England
William Nadeau, medical affairs manager for Cardinal Health, said that while a list of safety facts might not invigorate a workforce, seeing real people whose lives have been affected by lapses is sure to stick.
"Start with the stories of those who have died as a result of preventable patient harm," Nadeau said. "Tell their stories so others don't have the same outcomes, and so those family members don't have to suffer as their family members have suffered."
Nadeau recently delivered Cardinal Health's commitment to the Patient Safety Movement Foundation (PSMF) at their Annual World Patient Safety, Science & Technology Summit in London, England.
PSMF is working to unify the healthcare ecosystem (hospitals, healthcare technology companies, government, patient and advocates, and clinicians) to save lives—with the goal of reaching zero preventable deaths by 2020. So far, nearly 3,500 international hospitals have committed to PSMF and agreed to implement at least one of their Actionable Patient Safety Solutions.
Ultimately, improving safety is a collaborative process, and one that's always evolving. There's no such thing as a "perfect" culture of safety, but improvements are possible at all levels of care. And organizations of all sizes can learn from each other in the quest to "do no harm."