Contributors
Senior Vice President, Connected Care and Commercial Technologies, Cardinal Health
Tom Halterman
Co-founder & CEO, OutcomesMTM®,
a Cardinal Health company
As we move into the year 2020, technology is evolving at an incredible pace and rapidly changing the way we live our lives. Simultaneously, our aging population and the increasing number of people living with chronic conditions require more healthcare services.
These converging trends present more opportunities for pharmacists to expand the scope of their practice and improve patient outcomes while reducing healthcare costs, including providing medication therapy management (MTM). MTM encompasses a broad range of healthcare services that aim to keep patients using the right medications, at the right time, in the right way.
To provide more insights on the emerging trends shaping the industry, OutcomesMTM®, a Cardinal Health company, recently published its 2019 MTM Trends Report.
Here's a look at four key trends we think impact the role of pharmacists and the expanding need for MTM.
1. Americans are aging - including physicians
Each day, 10,000 Baby Boomers turn 65. In fact, from 2017 to 2032, the population of those 65 and older is expected to increase by 48%, according to the U.S. Census Bureau. This is sharpening the demand for both healthcare services and medications. Physicians are included in this aging trend as well. Two out of five currently active physicians will be 65 or older within the next decade – further contributing to the projected shortage of physicians.
Based on this, we see a growing need for MTM providers to ensure medications are used appropriately and effectively. The gap in provider coverage opens the door for the role of pharmacists to evolve both within medication management and achieving optimal healthcare outcomes.
2. A stronger national focus on health
The National Health Council states chronic disease affects approximately 133 million Americans, representing more than 40% of the country's total population, and that number is projected to grow. As such, there are initiatives focused on helping our nation achieve important health goals to offset chronic disease, including: reducing excess body weight; improving control of blood pressure, cholesterol and blood glucose levels; and reducing smoking prevalence. Poor medication adherence could prohibit progress toward these goals. According to the National Institute of Health, nearly half of all patients with chronic diseases don't take their medications as prescribed.
MTM services that leverage a broad network of community pharmacists can help mitigate the risk of missing the mark on these national goals. In 2018, the OutcomesMTM® network facilitated 1.9 million adherence interventions and addressed 420,000 medication therapy problems.
3. Personal data will influence care, but personal interaction will still serve a critical role
As technology weaves deeper into our daily lives each year with more devices, applications and computing power at our fingertips, consumers are increasingly more tech savvy. Research predicts the number of consumers using home health technologies will increase from 14.3 million worldwide in 2014 to 78.5 million consumers by next year.
Technology will enable the healthcare industry to reach more patients, more frequently and according to patients' preferences. For example, wearable technology enables patients to receive medication-related reminders, track health indicators like heart rate and receive daily support to manage ongoing health issues. We see great opportunity for the real-time collection of this personal data to be used to tailor a patient's care by different members of his or her healthcare team.
Still, the expertise of pharmacists and the relationships they build with their patients are vital to positive health outcomes. Last year, through face-to-face and phone-based interventions by MTM providers, OutcomesMTM® programs resulted in $436 million in healthcare savings.
4. Interoperability may unlock insights
We expect our gadgets to synchronize with each other and with our lives. A home assistant device tells you the weather or traffic, sets a timer for dinner, orders supplies, turns on lights, changes the temperature and so much more. From your phone, you can turn on your car, start the microwave or share a grocery list with the whole family.
While traditionally the healthcare industry has primarily used retrospective data and predictive modeling to identify problems with patients, such as non-adherence to prescriptions, we predict an increase in the demand for technology to proactively support seamlessly transferring information and creating a cohesive web of care. Achieving that desired state will be profoundly complex, but pharmacy data will be an integral part of that transition from retrospective to real-time data, further driving down the overall cost of care and improving patient outcomes by reducing the distance between the patient and the healthcare provider.
Looking forward
These four trends also mean the connectivity between patients, payers, pharmacists and prescribers is increasingly critical to driving positive health outcomes. That's why Cardinal Health continues to invest in technology solutions that benefit the entire healthcare ecosystem.
Cardinal Health knows that technology and services such as patient-facing apps, teleconferencing, remote prescription verification and texting, combined with the personal touch offered at the pharmacy, provide the optimal approach to medication adherence and better health outcomes.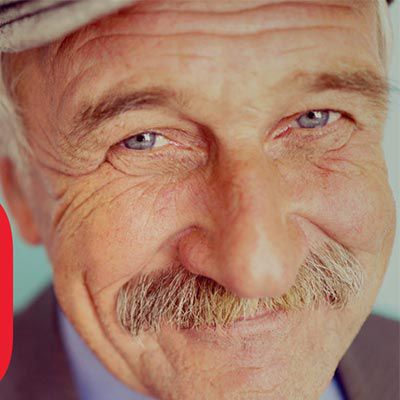 2019 MTM Trends Report
A deeper look at the current state of medication therapy management and insights into emerging trends.