CONTRIBUTOR
Will Seaton
Essential Insights contributor, healthcare writer
Featured experts
Colleen O'Rourke
Vice President, Network Strategy, naviHealth
Amy Liebensberger
Director, Data Integrity, naviHealth
Jessica Frank, PharmD
Vice President, Quality, OutcomesMTM
The recently released Stanford Medicine 2017 Health Trends Report observed that behind the current key trends in healthcare, lies one theme: "The power of data and its potential to fundamentally transform the future of healthcare."
The report's findings build on the growing consensus that "big data" (large data sets that can be analyzed for trends and patterns) will likely have a massive impact on virtually all areas of care, from treatment decision support with technologies like IBM Watson to medical research projects like the Chan Zuckerberg Initiative.
It's also become clear that data will be instrumental in transforming how health systems and organizations manage their patient populations. "Health systems are realizing that data is another tool to drive better patient care," explained Colleen O'Rourke, vice president of network strategy at naviHealth, a Cardinal Health company. "By using data, technology and evidence-based outcomes, organizations can sit knee-to-knee with patients and families to create better clinical plans of care."
Here are examples of where data is improving patient care.
Transitions of care
In the 1990s, the founders of naviHealth, a Cardinal Health company, had the concept of building data libraries that accurately reflect the patient experience by collecting patients' data as they progress through the care continuum. Furthermore, they realized that by collecting data for patients with similar diagnoses, functional outcomes, and demographic backgrounds and forming cohorts of like patients, they could predict, with a high degree of confidence, the functional outcomes of other patients who matched those criteria.
Since then, naviHealth has built solutions that providers can use to help improve their clinical decision making and better manage patients through transitions of care, based on their predicted outcomes and care needs.
For health systems, the application of this technology helps clinicians predict things like a patient's risk for readmission, length of stay and recovery, likely functional deficits at discharge, and the eventual caregiver burden. This means that clinicians can have informed discussions at the earliest stages with patients, their families, and care coordinators — crafting care plans that best meet the needs of their patient profile. The goal is to help clinicians discharge patients sooner, improve their functional outcomes, and reduce the risk of readmission.
"In many ways, it's an industry changer," said Amy Liebensberger, director of data integrity at naviHealth. She explained that while this technology isn't a substitute for the clinical rationale of providers, it provides them with the information needed to make more well informed care decisions. "By predicting a high risk for readmission, clinicians can direct care appropriately and avoid it. This ability is changing outcomes as well as changing behaviors in the field."
Big data is also transforming how health systems approach post-acute transitions. Tracking post-acute patient outcomes, health systems can objectively measure the performance of skilled nursing facilities and home health providers. This allows them to establish high-performing networks that are ideal for their patients. Numerous health systems have reported improved patient outcomes and satisfaction, as well as lower readmissions (some by as much as 10 percent).
Medication therapy management
Data also has a big role to play in connecting payers and pharmacies – and pharmacies to patients.
"Health plans and pharmacists need to identify higher-risk patients who require more touchpoints," explained Jessica Frank, vice president of quality at OutcomesMTM, a Cardinal Health company. "And that's really where we've been able to apply analytics to help pharmacists identify patients that may benefit from medication therapy management services."
OutcomesMTM is able to look at both a patient's historical medication-taking behavior and demographic information provided by the patient's health plan to identify medication-related problems. From there, patients can easily be identified for a medication therapy management intervention that will be most beneficial to them. The OutcomesMTM system, powered by a clinical insight engine, flags issues like potential high risk medications, drug-drug interactions, medication non-adherence, and other gaps in care.
Pharmacists using the platform receive alerts when a medication issue arises. That data is immediately actionable, as the system provides the pharmacist with the concrete steps needed to resolve that issue — whether that means calling patients to help them overcome obstacles to medication adherence or reaching out to providers to adjust a medication regimen. Documenting the results of these interventions closes the data loop for health plans – aggregate reporting helps them measure results and further target interventions for their patients.
One factor in the successful adoption with such a data system is that the platform presents alerts and workflow steps to pharmacists in the same manner, regardless of the medication therapy problem or health plan. This makes it easier for pharmacists to integrate medication therapy management services into their existing processes. As a result, the system is highly scalable, and so far, more than 60,000 U.S. pharmacies have contracted with OutcomesMTM.
Moving forward with data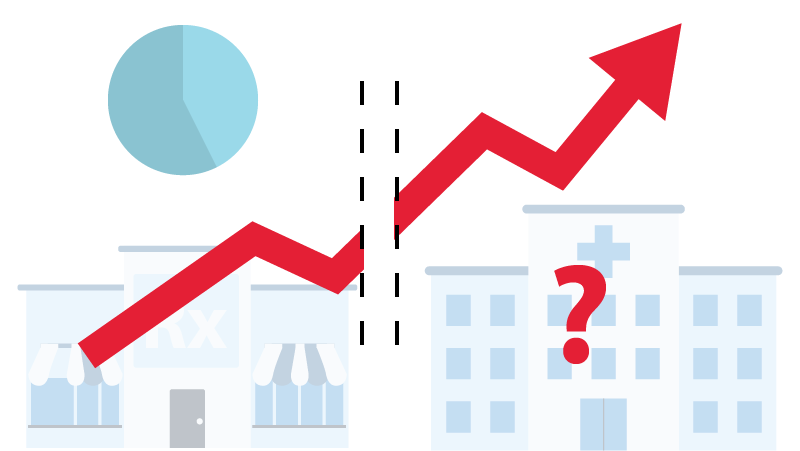 Less than ½
of health systems currently have a clear, integrated analytics strategy in place, according to Deloitte
While big data is showing great promise for improving patient care, there are still barriers to making the best use of it. One obstacle is in transforming data from its raw form into actionable information. Given the sheer volume of data available to health systems (a volume that grows by roughly 48 percent annually), this is no easy task. "Data, by itself, is of little value," explained Liebensberger. "You have to derive meaningful knowledge that clinicians can use to make better clinical decisions, transition patients more expediently between care settings, and achieve their value-based goals."
There are also structural concerns. Fewer than half of health systems currently have a clear, integrated analytics strategy in place, according to Deloitte, and just one in four have a data governance model in place. Moreover, as Stanford Medicine observes, the difficulty in sharing data in a way that maintains the privacy and security of patient data remains a pressing issue industrywide. However, there is hope that the increasing availability of resources like patient data registries and platform-agnostic health-information exchanges will help solve this challenge.
The use of big data in healthcare is still in its beginning stages, but given its already significant applications, data will remain a driving force in transforming patient care for the foreseeable future.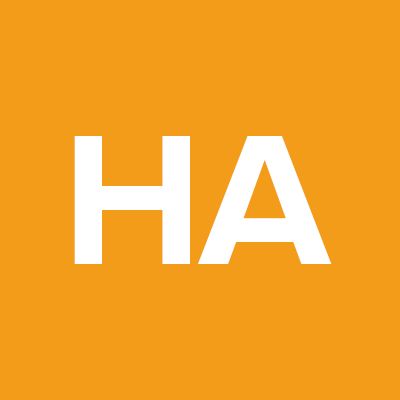 Initiating an Analytics Strategy
Advice on building your healthcare organization's analystics startegy from the Healthcare Information and Management Systems Society.