Contributor
Chris Hayhurst
Essential Insights contributor, healthcare writer
Featured expert
Lisa Zierten
Healthcare industry executive
What if both supply chain and clinical leaders could work together to save their health system money while also improving patient care?
In an effort to help make this scenario a reality, Cardinal Health recently brought together more than a dozen supply chain executives and perioperative clinical leaders from health systems across the country to talk about the challenges they faced in their own efforts to develop clinically-integrated supply chains.
The genesis of the discussion were the findings from research Cardinal Health commissioned in early 2018 to look at supply chain management from the perspective of various health system stakeholders. Among the main findings: 97 percent of respondents (including surgeons, nurses, and supply chain leaders) said supply chain management is an important part of achieving their organization's goals; 64 percent had concerns about wasted or overused supplies; and 66 percent could remember an instance when a physician in their system lacked the supplies they needed to perform a procedure.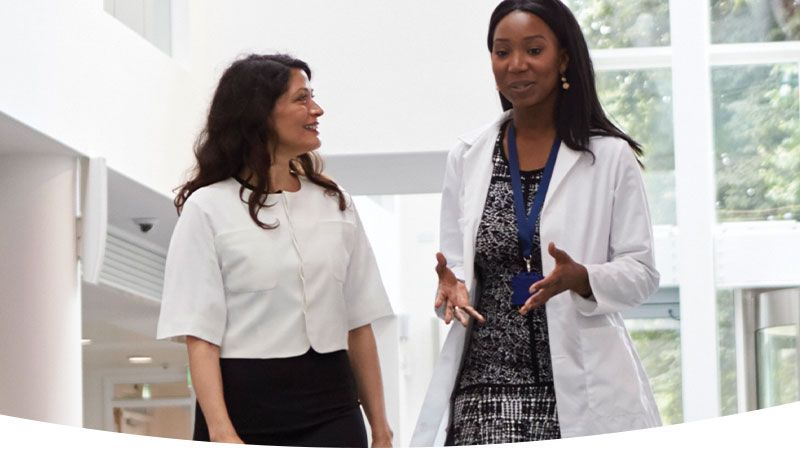 77%
of clinician survey respondents said they would like to have a bigger role in supply chain decision-making
Still, the research found, most clinicians trust the quality of their organization's supply chain management process and recognize its potential to save their health system money. But clinicians and supply chain leaders alike agreed there should be better communication with their counterparts: The majority of clinicians (77 percent), for example, said they would like to have a bigger role in supply chain decision-making, while two-thirds of the supply chain leaders surveyed said they could use better visibility into clinical operations.
Barriers to the clinically-integrated supply chain
Prior to the Cardinal Health meeting, held in November 2018, the invited clinical and supply chain leaders each completed a short survey of their own. What major barriers, the participants were asked, are preventing your organization from effecting the changes necessary to create a clinically-integrated supply chain?
At the top of the barriers list for both clinicians and supply chain leaders was the prevalence of functional silos within their organizations. While some clinical and supply chain leaders are already collaborating across functions, they reported that it can still be difficult to fully integrate their work within large organizations. And just below that, another main concern was around limited or inaccurate data. At most organizations, the survey showed, the two groups could improve communication between their functions and share more relevant data with each other.
At the joint meeting itself, the participants reviewed the pre-meeting survey results and then addressed the challenges in much greater detail. They noted that the supply chain and clinical functions usually looked at inventory management from different perspectives – with each placing differing emphasis on cost savings, impact on clinical staff, and the quality of patient care.
According to Lisa Zierten, director of marketing for Distribution at Cardinal Health, these barriers need to be addressed from the outset so that clinicians can ultimately put more focus on the patient and have supply activities managed by those who can do it best.
Steps to a solution
In the end, the attendees at the joint meeting agreed there are several concrete ways organizations can take to further their own clinically-integrated supply chains. Among their suggestions:
1. Ensure the two groups are on the same page.
The first step for any organization should be to schedule a meeting between supply chain management and clinical leaders. Give everyone a seat – and a voice – at the table, and let the discussions begin. If these discussions are already happening, both groups should align on the overall objectives – such as reducing clinical variability, cost or supply chain complexities.
2. Encourage the groups to align their goals and priorities.
Once everyone understands the overall purpose, it's easier to align on goals and priorities. Most clinicians are concerned about safe and effective patient care, while those in supply chain management typically focus on improving efficiency and controlling or lowering costs. It's important for each group to understand the other's perspective, but also to develop a set of shared goals and metrics for success.
One place to start is with the Association for Health Care Resource and Material Management (AHRMM) and their definition of the clinically-integrated supply chain. It's an "interdisciplinary partnership to deliver patient care with the highest value (high quality, best outcomes, and minimal waste at the lowest cost of care)," according to AHRMM, and it's accomplished "through assimilation and coordination of clinical and supply chain knowledge, data, and leadership toward care across the continuum that is safe, timely, evidence-based, efficient, equitable, and patient-focused."
3. Develop a plan for ongoing collaboration.
Finally, there must be a roadmap for stakeholders to follow as the clinically-integrated supply chain becomes a reality. Lines of communication have to remain open (regular meetings are necessary), and data exchanged around inventory needs and availability should be relevant to all parties involved (highlighting clinical efficacy and cost benefits, for example). Data should be used to drive systems standardization – and both groups should participate in the integration process.
"The overarching message from that meeting was that the clinically-integrated supply chain is no longer optional," Zierten added. "But the encouraging thing, I think, is that it's also very attainable. Once you get everyone on the same page and commit to communicating and to long-term collaboration, everything else should fall into place."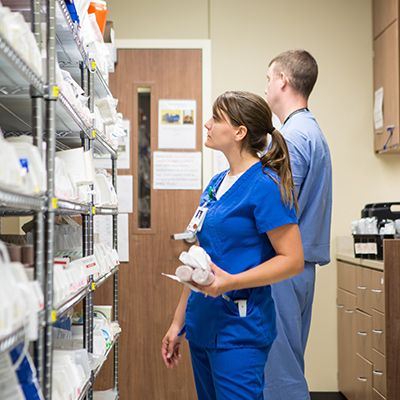 Supply Chain Center
A center of resources, insights and services to help you navigate supply chain complexities.