CONTRIBUTOR
Terry Copeland, RPh, MBA, MPH
Product Leader, Outpatient Pharmacy Solutions, Cardinal Health Innovative Delivery Solutions
Evolving healthcare trends are driving hospitals and health systems to consider new strategies that deliver high-quality patient care, improve overall patient outcomes and generate new sources of revenue.
Services and strategies involving transitions of care from the hospital to alternate sites of care help achieve many of these goals while also reducing costs, creating new revenue streams and increasing patient satisfaction. Investing in a hospital-based, outpatient retail pharmacy helps improve transitions of care by extending the reach of the hospital, bridging gaps in patient care,  establishing new revenue streams,  and reducing the overall cost of care. An outpatient retail pharmacy can also provide a way to decrease employee prescription benefit costs for the hospital and improve medication compliance and adherence for their most valuable asset — their employees.
Extend the reach of the hospital
In the past, hospitals primarily focused on patient care that took place within their four walls. With the implementation of the Affordable Care Act (ACA) and the outcomes-based reimbursement that the act mandates, hospitals are now looking beyond those walls to extend patient care post-discharge and in ambulatory care settings. The goal is to help lower the cost of care and to prevent unnecessary admissions and avoidable readmissions.
Hospital-based, outpatient retail pharmacies support these strategies by ensuring patients have access to medications during the transitions of care that take place between the hospital and alternate sites of care.  These pharmacies are geared toward the patients' needs and are most often located in areas convenient for patients, care givers, and hospital staff alike.  Moreover, these pharmacies enable patients to get their prescriptions filled and delivered to their bedside with the opportunity to consult with a pharmacist to better understand discharge medication regimens prior to leaving the hospital.
Bridge gaps in patient care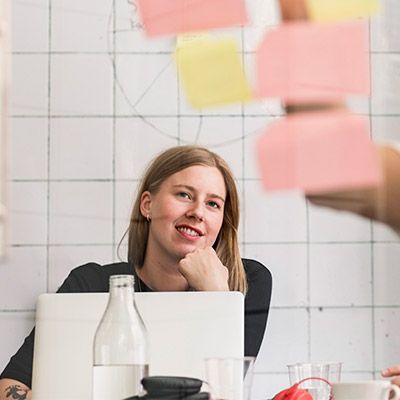 Want to stay up to date with the latest Cardinal Health and industry news and best practices?
Hospitals and health systems can help improve inefficiencies and lapses in the transitions of care by providing discharge medication services for their patients.  These services can be accomplished in a number of ways.  With patients being discharged earlier in their episodes of care, in part because of the ACA expansion, one of the biggest opportunities to improve patient outcomes is through how care transitions are handled. It is imperative that patients not only understand their discharge medication regimens and the importance of taking their medications after leaving the hospital but also actually get these prescriptions filled.  One study showed that 50% of patients became non-adherent within one year of treatment initiation[1]. Hospital-based, outpatient pharmacies help to bridge these gaps by ensuring patients leave the hospital with their medications in hand, along with an understanding of how and why they need to take them as prescribed.
Expanded Centers for Medicare and Medicaid Services (CMS) readmission  penalty categories, commercial-based risk agreements and earlier discharges from the hospital to alternate sites of care make it more important than ever for patients to know how and why to take their medications. This ultimately increases medication adherence, which helps to reduce avoidable readmissions and improve desired outcomes.
Studies have shown that up to one-third of adverse drug events resulting in hospital readmissions were due to medication non-adherence[2].  Another study showed that 33-69% of avoidable readmissions for cardiovascular patients were due to medication-related issues[3].  Having an outpatient retail pharmacy program for patients and their own staff can help to meet and expand upon a hospital's mission to provide high-quality care and more predictable and desirable outcomes.
Establish new revenue streams and reduce employee benefit costs
Opening an outpatient pharmacy can also provide new revenue streams that can help fill the financial gaps that hospitals are seeing due to lower reimbursements from service contracts. In addition, hospitals that have high readmissions for certain diagnosis-related groups are at risk for readmission penalties, which further cuts their reimbursement for the services provided. Based on how the outpatient pharmacy is structured, revenue can come from both patient prescriptions as well as from community members who are not patients at the hospital or health system.
When hospital employees use the outpatient pharmacy, the hospital can control their prescription benefits costs and improve employee satisfaction by providing convenient access to medications. Filling employees' prescriptions through an outpatient pharmacy can lower the cost of supplying those prescriptions by accessing available ingredient pricing through a variety of avenues including the hospital's GPOs. Savings can also be achieved through 340B programs if the hospital is a covered entity and the employee prescriptions meet eligibility requirements.
Furthermore, in this age of consumer-driven healthcare, where patients are more informed about and responsible for their healthcare choices, having an outpatient retail pharmacy that delivers concierge-type services can be a differentiator for the hospital by offering patients convenient prescription-filling options and tailored medication education prior to discharge.
Overall, outpatient retail pharmacies set the foundation for health systems to provide truly integrated transitions of care strategies and services.  For all the reasons previously mentioned, an outpatient pharmacy is an investment worth pursuing. There are a number of other strategies and programs that can be deployed and tailored to patient populations that will help a hospital to differentiate itself from competitors by improving service levels, medication compliance and adherence not only in the highest risk populations, but for all patients.  By adding programs to improve medication compliance such as medication therapy management services after discharge and compliance packaging products and strategies, at-risk patient populations can further increase medication adherence and reduce readmissions, thus driving toward the desired therapeutic outcome and improved patient satisfaction.
In future articles, I will discuss in greater depth how providing bedside discharge prescription programs and medication adherence products, strategies and programs can raise the level of pharmaceutical care that is provided to patients as they transition from hospital to home. I will also discuss the importance of the transitioning role of pharmacy in supporting care across the healthcare continuum.
---
1 Franklin, J. et al. Predicting Adherence Trajectory Using Initial Patterns of Medication Filling. Am J Manag Care. 2015; 21(9): e-537-e-544.
2Albert, N.M. (2008). Improving medication adherence in chronic cardiovascular disease.  Critical Care Nurse, 28: 54-64
3 McDonnell PJ, Jacobs MR. Hospital admissions resulting from preventable adverse drug reactions. Ann Pharmacother. 2002 Sep; 36(9):1331-6. PubMed PMID: 12196047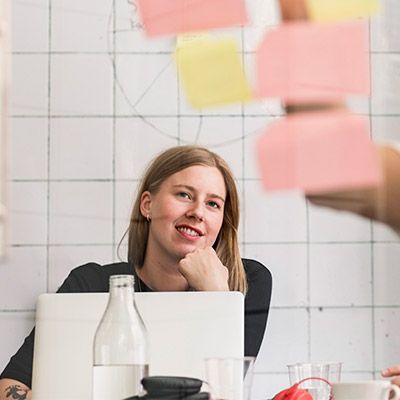 Want to stay up to date with the latest Cardinal Health and industry news and best practices?