CONTRIBUTOR
Lisa Zierten
Healthcare industry executive
As our nation's health systems remain focused on evolving in the face of change, I look forward to attending the Association for Healthcare Resource & Materials Management (AHRMM) Conference & Exhibition each year. The conference is always a great opportunity to gain insights into some of the industry's most innovative approaches to transformation, as AHRMM is dedicated to advancing healthcare through supply chain excellence. No surprise, the most interesting sessions focused on how the supply chain can impact the three top concerns of today's health systems: cost, quality and outcomes. Here's my take on the four key themes that emerged from AHRMM 2016.
1. Supply chain efficiency continues to increase in prominence as a 'front-and-center' issue for health system leaders, particularly as they continue their quest to find new ways to manage the overall cost of care.
For those who have spent entire careers working in the healthcare supply chain, it's not a surprise that supply chain leaders have always been problem solvers. But this year's AHRMM sessions reinforced that an increasing number of health systems are embracing this truth – unleashing their supply chain teams to implement new strategies for managing the overall cost of care.
Multiple speakers shared best practices on collaborating with their colleagues and peers to improve and refine supply chain processes and implement new technologies in a way that helps address accountable care challenges and aligns with their organizations' strategic priorities.
Likely in response to this elevated, more strategic view of the supply chain, as I walked the show floor and took in the show sessions, I saw a far greater focus on automated solutions that address inventory management, administrative, clinician engagement, data analytics and other challenges that are top of mind for the hospital C-suite.
2. An elevated focus on crossing "the red line" – signaling a renewed interest in expanding supply chain efficiencies into the OR and other procedural areas.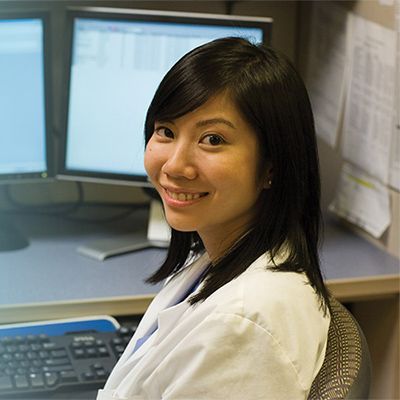 For more information on supply chain innovation and automated technology, check out our Medical Supply Chain Solution Center.
Many health systems have harvested much of the "low-hanging fruit" when it comes to driving costs out of the system – through contracting and other initiatives. Yet, estimates indicate that our industry could save at least $5 billion, annually, by more effective management of high-value medical devices supply chain. This and other statistics point to significant waste-reduction opportunities in procedural areas. 
Although physician preference has long driven purchasing decisions in most procedural areas, health system leaders are increasingly realizing that this is the next frontier when it comes to driving down the cost of care.
This year's AHRMM agenda reflected that reality, with sessions focusing on everything from the need for OR cost transparency and strategies for reducing implant costs to the emergence of 'rep-less models' for orthopedics and the role supply chain strategies can play in successfully implementing CJR initiatives. This greater openness to allowing efficiency inroads to be made in these traditionally "hands-off" areas is critical to our continued progress toward driving down the cost of care.
3. Data-driven collaboration is key to clinician engagement.
When it comes to product standardization and other supply chain initiatives in the OR and other procedural areas, a cost savings story alone without an evidence-based approach is unlikely to earn the support of clinicians.
That's why a number of AHRMM sessions emphasized best practices for engaging clinicians – and one of the most exciting of those strategies was data-driven collaboration.
For example, RFID and other leading technologies are being used to collect product usage data by clinician, procedure, patient and outcome. Equally as important, cloud-based analytics and dashboards are helping clinicians understand (and buy into!) the reality that product standardization can improve efficiency, driving down the total costs without compromising care.
This kind of data-driven collaboration is proving that the greatest efficiencies can only be gained when supply chain experts and clinicians work together as strategic partners as they work toward the Triple Aim.
4. A greater awareness of the impact that automation (combined with the adoption of standards) can have on our collective ability to unlock supply chain efficiencies and support patient safety.
In an industry where purchase history data is still in widespread use to forecast supply needs and trends, it's no surprise to see a strengthening call for industry adoption of UDI and GS1 standards. These standards are the only way industry players can work together to develop the end-to-end data visibility that will enable a more efficient, patient-driven supply chain model – one that also supports regulatory and patient care initiatives.
Some presenters encouraged attendees to look at other industries – like retail – to illustrate just how critical the adoption of these standards is to healthcare's ability to truly leverage the power of information.
These common data standards will improve inventory management, facilitate pricing accuracy and charge capture, while helping reduce inefficiencies related to human error. They can facilitate automated record keeping and reduce errors related to manual entry, while enabling accurate information transfer between and among systems. They're also critical to helping ensure that expired or recalled products never get to a patient. And in cases when a product is subsequently recalled, these technologies will make it far easier – and faster – to trace it back to the patient.
Never before has the healthcare supply chain been transforming as fast as it is today. An effective healthcare supply chain can be more than a source of savings; we believe it's a strategic tool for improving operating efficiency, safety and quality of care. It was very encouraging to see that view reinforced at AHRMM 2016, along with the emphasis that we must continue to empower supply chain professionals to collaborate with the hospital C-suite, clinicians and other industry partners to leverage information and emerging technologies to solve some of our industry's most pressing challenges.