CONTRIBUTOR
Will Seaton
Essential Insights contributor, healthcare writer
Featured experts
Vice President, Chief Medical Officer
Cardinal Health Specialty Solutions
Chadi Nabhan, MD, MBA, FACP
Healthcare industry executive
Recent changes in the oncology industry — including the adoption of electronic health records, a significant growth in the average number of new patients per physician (358 in 2015, versus just 235 in 2003) and the shift to value-based care — have created new and dynamic challenges for physicians, pharmaceutical manufacturers and other healthcare stakeholders. Among those challenges, concerns about shifting reimbursement models and increasing practice demands rank highly. Physician burnout has also been thrust into the spotlight of academic and media interest.
Recently, more than 160 US oncologists weighed in on these important topics as part of recent research conducted by Cardinal Health Specialty Solutions and published in the fourth edition of Oncology Insights. The findings reveal both optimism and apprehension around these key developments in oncology care.
Oncologists are increasingly confident about MACRA
"Since the introduction of the Medicare Access and CHIP Reauthorization Act (MACRA) in 2015, healthcare providers have been engaged in a debate around the merit of value-based care," said Dr. Bruce Feinberg, vice president and chief medical officer of Cardinal Health Specialty Solutions. Aside from questions about MACRA's potential to positively impact quality and lower costs – its intended goals – concerns have persisted about oncologists' ability to meet its stringent demands.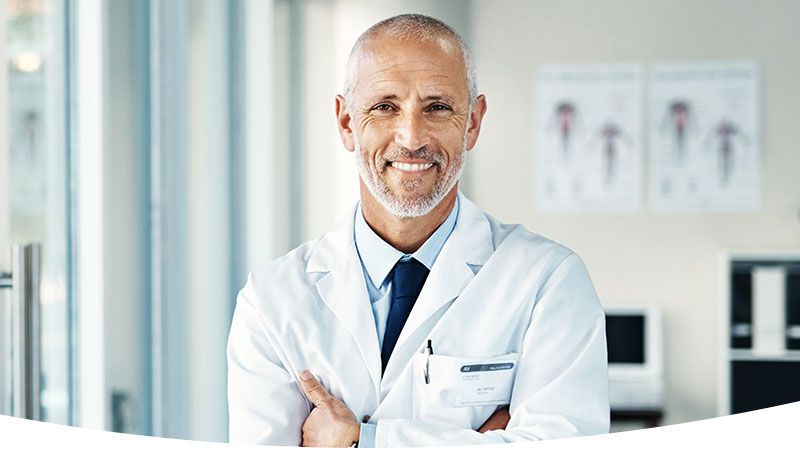 77%
of oncologists feel some level of confidence about executing MACRA requirements, compared to just 53 percent in 2017.
However, oncologist attitudes are shifting about the policy's strict requirements. Seventy-seven percent of oncologists feel some level of confidence about executing MACRA requirements, compared to just 53 percent in 2017. In all likelihood, this represents an increased ability and willingness among oncologists to embrace value-based models.
Still, doubts persist.
"Although this change in perception likely reflects a growing acceptance of value-based care, oncologists remain skeptical about the overall benefits of MACRA," said Dr. Feinberg. "For example, less than 15 percent of oncologists feel 'very' or 'moderately' confident that MACRA will improve patient outcomes and decrease the cost of care. And, despite growing optimism, 24 percent of oncology practices do not have a MACRA plan in place yet."
Regardless, a growing comfort with MACRA requirements reflects a promising ability among oncologists to adapt to value-based care. Whether or not MACRA achieves its intended goals, oncologists seem well poised to tackle fresh challenges amid the changing payments landscape.
Physician burnout is on the rise
Defined as "exhaustion of physical or emotional strength usually as a result of prolonged stress or frustration," physician burnout has become a growing topic of concern in healthcare — and of rising ubiquity among practitioners. According to a 2016 Physicians Foundation survey, 49 percent of physicians report feeling burnout symptoms "often" or "always."
Among oncologists, the rate is similarly high, and may be leading to consequences like shortened careers. Forty-six percent of oncologists report feeling significant stress at work, while roughly one fifth are considering retiring early due to stress. Naturally, their top stressors reflect prevailing woes in the changing healthcare landscape: electronic health records, changing reimbursement models and interactions with payers.
One interesting note is a discordance between oncologists reporting increased stress — and taking action to combat it — and the fact that many claim to be comfortably in control of their work.
For instance, 62 percent of oncologists state that they have optimal or good control over their workload, while 35 percent report needing at least seven additional hours per week to complete clinical tasks.
"Based on our summit results, the real question may be whether oncologists are willing to admit to feelings of burnout and accept counseling and support," said Dr. Chadi Nabhan, vice president and chief medical officer for Cardinal Health Specialty Solutions. "It's possible that oncologists are too proud to admit occasional lack of control over their workload, or that their individual definitions of 'workload' varies."
Follow up will be needed in the coming years to determine where and how oncologist stress can be properly addressed.
Oncology Insights
Get exclusive insights into the views of oncologists nationwide on key industry issues.
Subscribe to Essential Insights, our monthly newsletter featuring expert healthcare industry insights
Yes, I would like to learn more about Cardinal Health's products and services by email. I can withdraw my consent or change my preferences by visiting
Update Preferences
. Visit
Privacy Policy
for more information about Cardinal Health's privacy practices.
With growing demands, physicians are turning to advanced practice providers
In response to the myriad pressures of the job, oncologists are taking active steps to better manage their everyday practice demands. The most prominent strategy? Hiring nurse practitioners (NPs) and physician's assistants (PAs) — dubbed collectively as advanced practice providers (APPs) — to take on a growing number of important tasks in the practice.
Sixty-five percent of oncologists feel that APPs help their practice operate more efficiently and help them to better manage their workloads. In fact, not only is the use of APPs commonplace among oncologists, but practitioners expect this trend to grow. Seventy-four percent of oncologists use APPs in their practices today, and 57 percent anticipate the number of employed APPs to increase over the next three years.
"These results clearly demonstrate that APPs are playing an increasingly vital role in delivering care to patients, which could have a significant impact on the cost of care delivery," said Dr. Nabhan. "Responses suggest that the role of APPs will continue to grow, and the industry will see more delegation of patient care decisions from physician to an APP."
Indeed, the expanded use of APPs carries the potential to help physicians alleviate stress and better manage growing pressures.
While it's not apparent yet how oncologists will address all of their challenges – including changing reimbursement models and physician burnout in the coming years – one thing that's clear is that practitioners are working to find solutions and adopt strategies to meet these challenges head on.