CONTRIBUTOR
Vice President, Chief Medical Officer
Cardinal Health Specialty Solutions
Cardinal Health Specialty Solutions recently published 10 new Health Economics and Outcomes Research (HEOR) studies at the annual meetings of the International Society of Pharmacoeconomics and Outcomes Research (ISPOR) and the American Society of Clinical Oncology (ASCO).  Below, Dr. Bruce Feinberg, Chief Medical Officer of Cardinal Health Specialty Solutions, discusses the findings from this research, as well as some broader trends impacting the use of HEOR in the practice of oncology.
1. How is the role of real-world evidence in the treatment of cancer changing?
Our healthcare system is in transformation from volume-based care to value-based care. This first iteration of value assessment has focused on drugs using methodologies largely based on results from clinical trials— but clinical trials do a poor job representing the real-world population. In fact, less than 3 percent of adult cancer patients participate in clinical trials and those that do are typically younger, healthier and less diverse than the average cancer patient.
Furthermore, certain critical requirements of value assessment are lacking in clinical trial data. For example, new drug treatments are usually compared to an existing standard of care rather than other emerging treatments, thereby lacking the comparative effectiveness research inherent to value assessment. With its timeliness, inclusiveness, broad representation and ability to incorporate stakeholder input through patient-reported outcomes, real-world evidence addresses a critical need in value assessment.
2. How do the findings from the most recent round of research by Cardinal Health demonstrate the need for real-world evidence?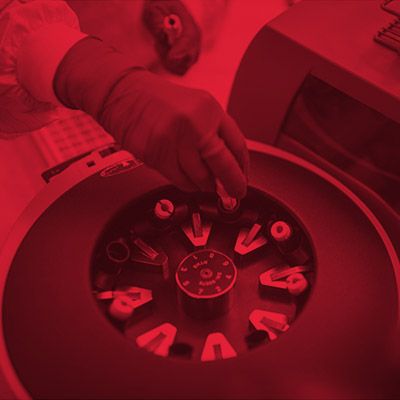 FOCUS Magazine
Explore the importance of Health Economics and Outcomes Research (HEOR) and real-world data in meeting the demands of a dynamic healthcare system.
Our goal is to leverage our insights across the healthcare stakeholder landscape to provide solutions that are critical to a successful transition to value-based care. To that end, we partner with various organizations, including payers and pharmaceutical drug developers, to develop and conduct HEOR studies that use real-world evidence to support value assessment.
Some of our recent research studies have illuminated areas where real-world evidence can provide insights that aren't available from clinical trial data. For example, in our recent study, "Select Resource Utilization During Advanced Renal Cell Carcinoma (RCC) Treatment: Comparison of Targeted Drug Classes," we conducted comparative effectiveness research among multiple classes of treatments for renal cell carcinoma (RCC) using real-world claims data to establish respective patterns of care and resource utilization, including emergency room visits and hospitalizations.
We found there was a statistically significant difference between leading RCC drug classes in the percent of patients that had an ER visit during their first-line treatment. This study, which was selected as a podium presentation at the recent ISPOR conference, demonstrates the types of meaningful insights that can be delivered through real-world evidence.
3. While it is clear that real-world evidence helps to address an unmet need, it is also flawed. What are some of the challenges associated with real-world evidence?
In the real world, cancer care is a messy business. Fragmentation of care delivery across different sites of care, complexity of supply chain, and outdated data management and record keeping make real-world evidence analysis an imperfect science. Across claims data and EMR data, we see significantly more variability and lack of completeness than we do in clinical trial data.
This variability is one of the key reasons why some healthcare providers have been slow to trust real-world evidence. However, as only 3 percent of adults participate in cancer clinical trials and those that do are not representative of the general population, it is critical that the knowledge trapped within the 97 percent of patients who do not participate in clinical trials finds its way into value assessment. We have focused our research not only on performing the real-world comparative effectiveness research that is needed, but also on improving the quality of the research by identifying ways to solve the problems inherent to real-world data.
4. What have we learned from recent research studies by Cardinal Health about the challenges associated with real-world evidence and possible solutions for overcoming these issues?
We believe we have made significant contributions to the science of HEOR. This year, our work helps to establish best practices in two critical areas: (1) line of therapy (LOT) assignment in claims datasets and (2) disease stage in EMR datasets analyzed with natural language processing (NLP).
LOT designation is critical to value assessment, but changing treatment paradigms have challenged traditional methodology. We've modeled the impact of the increasing use of maintenance therapies and "stop and start" treatment schedules on current HEOR analyses. We've challenged our colleagues to reach consensus on new LOT definitions.
Similarly, we've addressed the issues related to redundant and conflicting staging data—which refers to the progression or "stage" of the disease — found with NLP analyses of EMR. It is not unusual to see conflicting entries in a patient's EMR on different dates or by different doctors, and sometimes even by the same doctor on the same day. Through our recent research studies, we have identified and proposed a methodology to validate the correct stage.
5. You led a symposium at ISPOR on the challenges of standardizing value algorithms for cancer care. As you speak to your colleagues across the oncology industry about the role of real-world evidence in defining value, do you see perceptions changing?
The symposium gathered experts from across the healthcare spectrum. With me were panelists representing providers, pharma, payers and policy makers. Although the panelists brought different perspectives, everyone agreed that our healthcare system was in transformation, current cost trends were unsustainable and that a transition to value-based care was inescapable. They praised nascent efforts at value calculation, but believed that first-generation tools are too limited in focus. There was also a shared belief that successful value assessment would need to be patient-centered and have underpinnings in real-world evidence.
We were gratified by the warm reception from a standing-room-only audience and, as a result of the high level of interest in this topic, we have added one-on-one interviews of our panelists to the current issue of our FOCUS magazine.
To learn more about Cardinal Health Specialty Solutions' work in HEOR, please read the recent research abstracts or download the 2016 issue of FOCUS magazine.